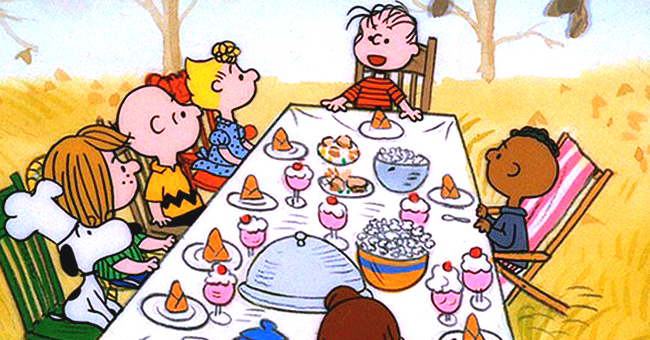 twitter.com/WMZQ
'A Charlie Brown Thanksgiving' Will Air on November 27

Prepare to celebrate Thanksgiving with your loved ones by watching the all-time classic special "A Charlie Brown Thanksgiving" that will air on November 27.
Watching "A Charlie Brown Thanksgiving" has become a cherished custom during the holiday season since the film first aired in 1973.
To watch your preferred cartoon characters this year, tune into ABC on Wednesday, November 27, at 8 p.m. EST, as reported by ABC13.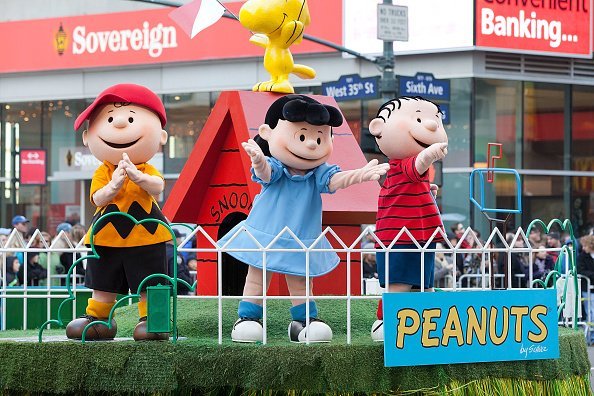 Charlie Brown at the Macy's Legendary Thanksgiving Day Parade on November 24, 2011 in New York City. | Photo: Getty Images
It airs only a day prior to Thanksgiving and on schedule to get you and your loved ones into the holiday spirit.
On November 20, 1973, the animated film was first aired on TV and won an Emmy Award the following year, according to Country Music Family.
Ever since then, it has been replayed on numerous media outlets before or on the day of Thanksgiving.
"A Charlie Brown Thanksgiving" is about Peppermint Patty calling Charlie Brown to organize a Thanksgiving dinner.
Before she hangs up the telephone, Charlie doesn't get an opportunity to speak much. He then finds himself trying to figure out what to cook.
Linus, Charlie's companion, shows up to the rescue. He enlists Snoopy and Woodstock to help make the holiday feast. They get to work on making the meal.
The visitors later arrive at the dinner table, where Linus starts the feast with a prayer.
After that, Snoopy serves everybody popcorn, jelly beans, an ice cream sundae, pretzel sticks, and buttered toast.
Patty gets mad at the untraditional meal. She furiously goes off on Charlie Brown, which makes him leave the table embarrassed.
Patty feels terrible about her actions. She decides to ask Charlie Brown's sister Marcie to go apologie to him for her.
Marcie agrees, but Patty then follows her and winds up saying "sorry" to Charlie herself.
Charlie Brown accepts her apology. Soon after that, Charlie apprehends that he's late to the Thanksgiving dinner of his grandmother.
At the point when he calls her to tell her he will be late, she discovers his companions haven't eaten yet and invites them all over.
With the exception of Snoopy and Woodstock, who return to Snoopy's dog house and continue to make their very own traditional Thanksgiving dinner, everybody cheerfully goes to his grandmother's dinner.
As reported by House Beautiful, you can watch "A Charlie Brown Thanksgiving" on Amazon Prime Video right now.
Please fill in your e-mail so we can share with you our top stories!