Lupita Nyong'o of 'Black Panther' Fame Glows in the Sun as She Poses in Black & Red Netted Dress in a Recent Pic
Lupita Nyong'o is one of Hollywood's most precious stars, and now she's rising to be one of its best fashion icons, too. The actress stuns in yet another classy ensemble, posing in a black and red netted dress as she basked in the sun. 
Lupita Nyong'o was glowing in the sun in a gorgeous St. John Knits Limited Edition Capsule Collection piece by Zoe Turner. The red and black ensemble showed off the actress' curves, and she accessorized it with black heels, a black belt, and black sunglasses. 
Nyong'o's natural beauty shone the entire way through, looking like a model fresh off the runway.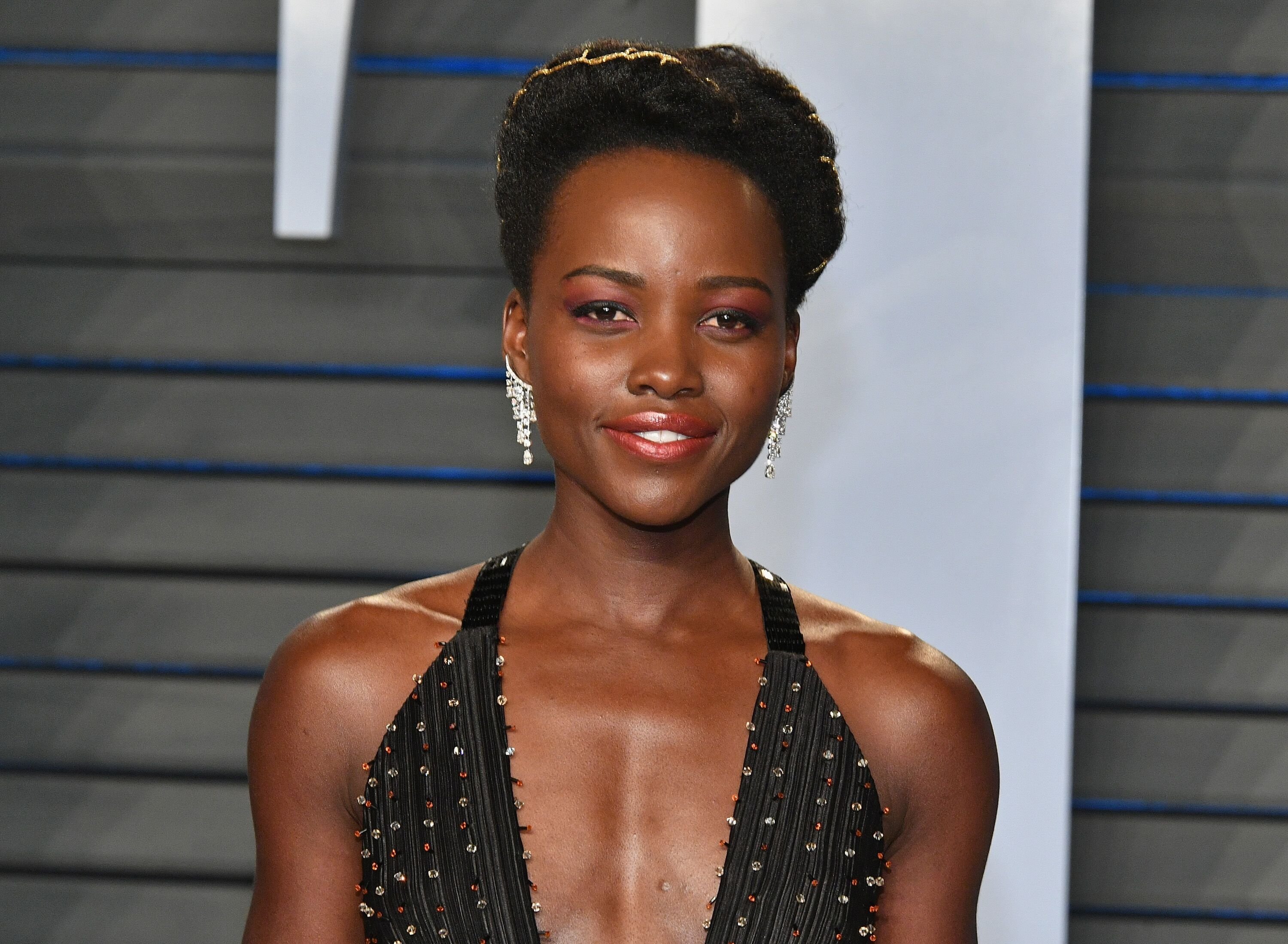 Lupita's Gorgeous Style
Lupita's fashion style has been a hit in Hollywood nowadays, as she's attended numerous events where she would definitely be part of the "Best Dressed List." 
Before October ended, she attended the 86th Academy Awards Governor's Ball, where she was one with nature in a floral halter gown. Lupita effortlessly showed off her natural beauty as she posed for a photo, her back against a blue wall covered in vines with flowers. 
One With Nature
Indeed, Lupita Nyong'o is no stranger to being one with nature, as numerous times, she's proven that she's an advocate of not just saving it, but of being aware and immersed in it. 
Just last weekend, the Academy-Award winning actress was given the WildAid Champion of the Year Award for her efforts in preserving elephants in Kenya. She's worked on several projects on the topic, the most recent being "Serengeti" on Discovery Channel. 
Stressing The Importance of Nature
Though Lupita couldn't make it to the gala herself, she sent a video stressing the importance of nature nowadays. 
"The more modern and urban we get; the farther and less important nature seems, but on my trip, I fundamentally understood just how much more we need nature, than nature needs us. [WildAid] is raising awareness on behalf of elephants, on behalf of wildlife, and on behalf of human beings."
Away From Hollywood
Previously, the 35-year-old "Black Panther" actress gifted herself with a 10-day silent retreat in Texas to get in contact with her inner being and to be one with nature, too. 
Although the ten-day journey was so different from what she's accustomed to,  it allowed her to be still with herself and just listen. With the hustle and bustle of Hollywood life, it was something that took her back to her roots and put her at peace. 
Lupita Nyong'o is one of Hollywood's best stars today, and it's great to see how regardless of how busy she gets, she always makes time for nature and doesn't forget to take care of the world, and herself, in the process.