Shaquille O'Neal's Ex-Wife Shaunie & Daughter Amirah Look like Twins as They Pose Together in a New Photo
Shaunie and Shaquille O'Neal's daughter Mimi turned 18, and she looks just like her mom.
Fans have been arguing about who Mimi O'Neal takes after, her mom or her dad but now the question is answered by Shaunie in an Instagram post.
Shaunee O'Neal shared an adorable post on Instagram Snap Chat to celebrate her daughter Mimi's 18th birthday and fans commented that they looked like twins
Mimi is an up-and-coming enormously talented basketball player.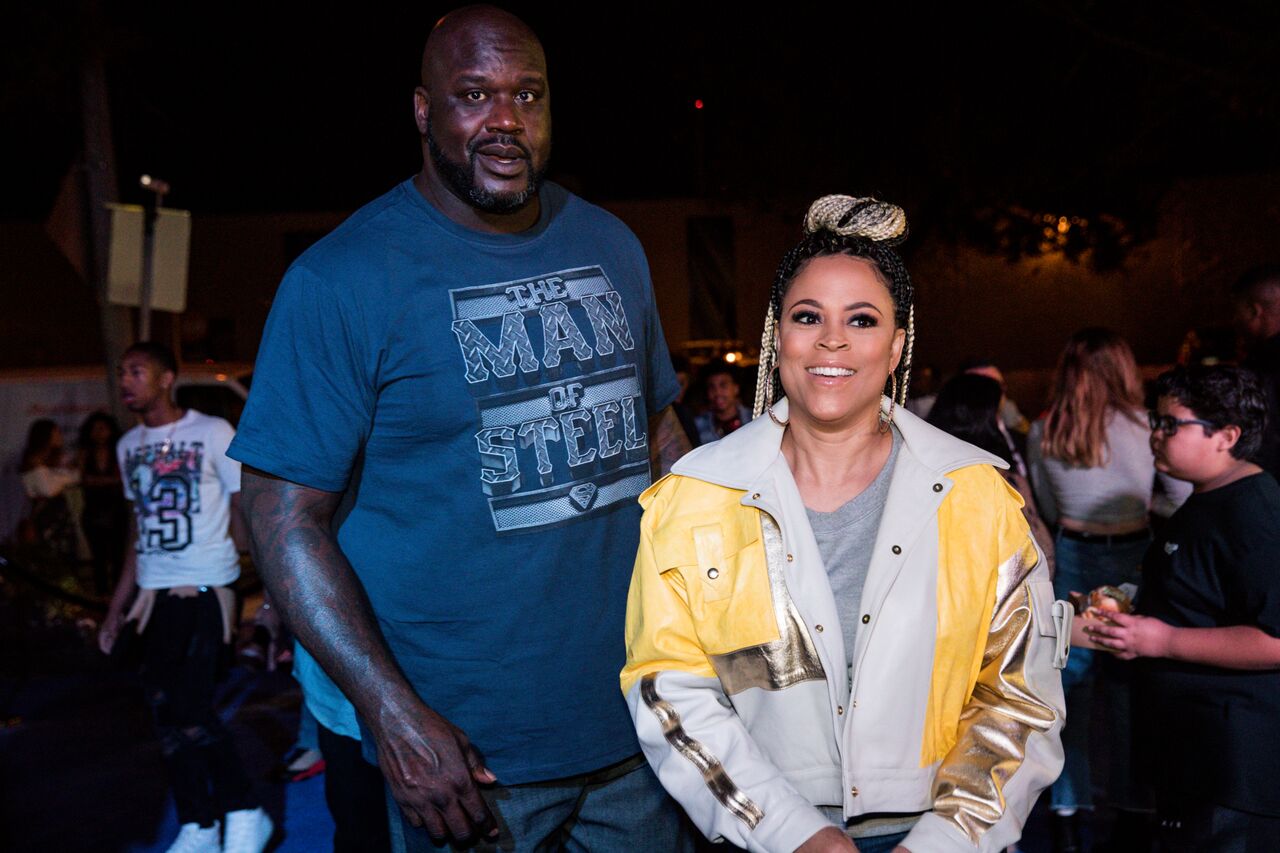 AMIRAH O'NEAL TURNS 18
Amirah, better known as Mimi, turned 18 on November 13, and Shaunie celebrated by posting an adorable mother-daughter snap on Instagram.
In the photo mother and daughter are turned towards each other, with their long hair loose, and even though Mimi is a lot taller than mom, they look like twins. Shaunie captioned the snap:
"Mommy & Daughter #Twins"
AMIRAH O'NEAL HAS DAD'S TALENT
Even if she has her mom gorgeous looks, Mimi has definitely inherited her fair share of genes from NBA legend Shaquille O'Neal. Mimi is an up-and-coming enormously talented basketball player.
AMIRAH O'NEAL'S 18TH BIRTHDAY PARTY
Shaunie also shared a video clip of Mimi's 18th birthday party on Instagram. The party was held at an unspecified club and attended by the birthday girl's friends and family. Shaunie captioned the clip:
"Mimi's 18th Birthday Party. Thank you @cairoscustomevents for planning another Fabulous party for @amirahoneal_ Everything was perfect!"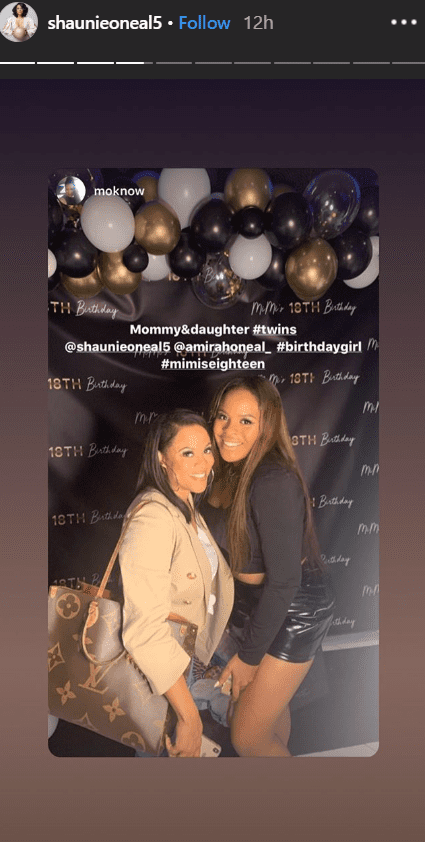 HAPPY BIRTHDAY MIMI O'NEAL
The clip offers a glimpse of what looks like a sizzling party, with cool music and lots of yummy treats for the teen guests.
Mimi looked dazzling in a short black jacket over a cropped top and a wet-looking black vinyl mini skirt. Her long hair was loose over her shoulderers and she wore discreet makeup.
Since the O'Neals reportedly spent a cool million on Mimi's sweet 16th, we wonder what the bill came to this time.
We join all of the lucky guests in wishing Mimi O'Neal a happy birthday.
SHAQUILLE O'NEAL THROWS SPECTACULQT B-PARTY FOR SON SHAQIR
The O'Neals are famous for splurging on their offspring's birthdays, and earlier this year it was  Shaqir's turn.
Shaqir turned 16 and Shaunie and Shaquille threw him a "Fresh Prince of L.A" theme party, and the guests were expected to dress up accordingly.
As a blowoff to the perfect birthday, Shaqir received an unexpected gift: a brand new Mercedes-Benz G500 truck with a red bow on top. WOW!
Happy Birthday, Shaqir. We wonder what Mimi got...