Magic Johnson Wears Red Velvet Jacket While Wife Cookie Is in Silver Suit as They Attend Motown Records' 60th Anniversary Event
Magic Johnson and his wife Cookie were all smiles as they attended the Ryan Gordy Foundation's "60 Years of Motown" celebration dressed in Red Velvet and Metallic suits. 
Magic and Cookie Johnson had a fun-filled night at the "60 Years of Motown" event hosted by the Ryan Gordy Foundation, all dressed up in their own suit ensembles. The former NBA star opted for a bright red velvet suit, while Cookie chose to go for a silver metallic look.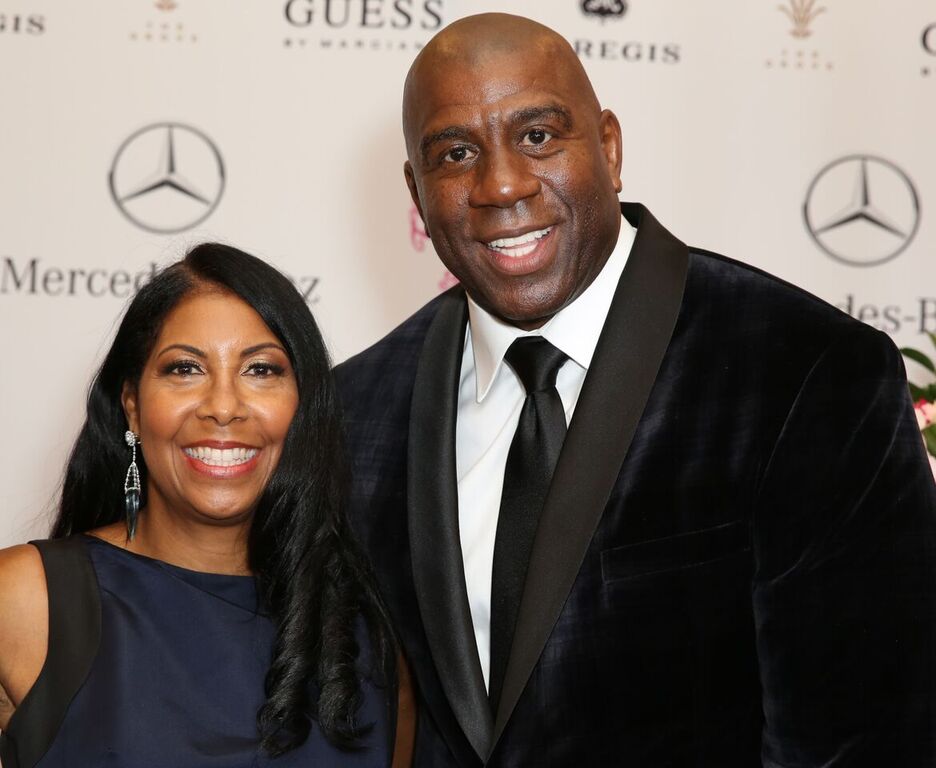 Celebrating 60 Years of Motown 
The lovely pair was included on the list of lucky guests who got to celebrate at the Waldorf Astoria in Beverly Hills, handpicked by Motown's very own Berry Gordy and Smokey Robinson. 
The event comes after Motown founder Berry Gordy revealed that he was retiring at age 89.
A Star-studded Event
Joining the Johnsons that night were Sean "Diddy" Combs, Sugar Ray Leonard, David Foster, Kris Jenner, Nelly, Omarion, Katherine McPhee and many more. 
To make the event even more entertaining, comic great Chris Tucker emceed along with his co-hosts Frances Robinson, Sheree Zampino, and Ira Dewitt. To serenade the guests, soul singers Mary Wilson and Thelma Houston performed for the crowd. 
Honoring Motown's Pioneers
That night, Berry Gordy received the "Power of Love" award which was presented by Paris and Prince Jackson. Meanwhile, Lionel Richie gave Smokey Robninson the "Legendary R&B Pioneer and Humanitarian Award" in loving memory of Ryan Gordy, Berry's grandson who passed away in 2019 at age 29. 
It was a night to remember for many people, especially with Motown being an iconic part of many people's lives. The event comes after Motown founder Berry Gordy revealed that he was retiring at age 89. 
Berry Gordy's 60-Year Motown Journey
Gordy began Motown in 1959, using an $800 loan he took out for his family. At the time, he was an up-and-coming songwriter who turned his company into the biggest black-owned corporation. 
Since earning a fortune, he ventured into music, film, and television, producing the best talents in the industry such as Diana Ross & The Supremes, Marvin Gaye, Stevie Wonder, The Temptations, and even The Jackson Five. 
However, back in 1988, Gordy sold Motown for $61 million. Since then, however, he never lost touch with Motown and continues to contribute in many ways. Aside from being an active contributor, he also produced documentaries and broadway shows. 
Now that he's nearing the age of 90, he decided to finally enjoy the fruits of his hardwork and retire, knowing that the empire he built is in good hands.