Nicole Kidman Dazzles at the 2019 CMA Awards Wearing a Red Sequined Dress
As per usual, actress Nicole Kidman, 52, was on hand at the 53rd annual Country Music Association (CMA) Awards on Wednesday to support her husband Keith Urban, 52.
Urban was nominated twice this year. His wife looked amazing at the awards ceremony where she joined him on the red carpet in a red sequined gown.
The actress' dress featured long blouson sleeves and a mid-length hemline with fringe detailing on the skirt sleeves. The gown was embellished with floral designs in red, pink, and shades of orange.
Kidman accessorized her look well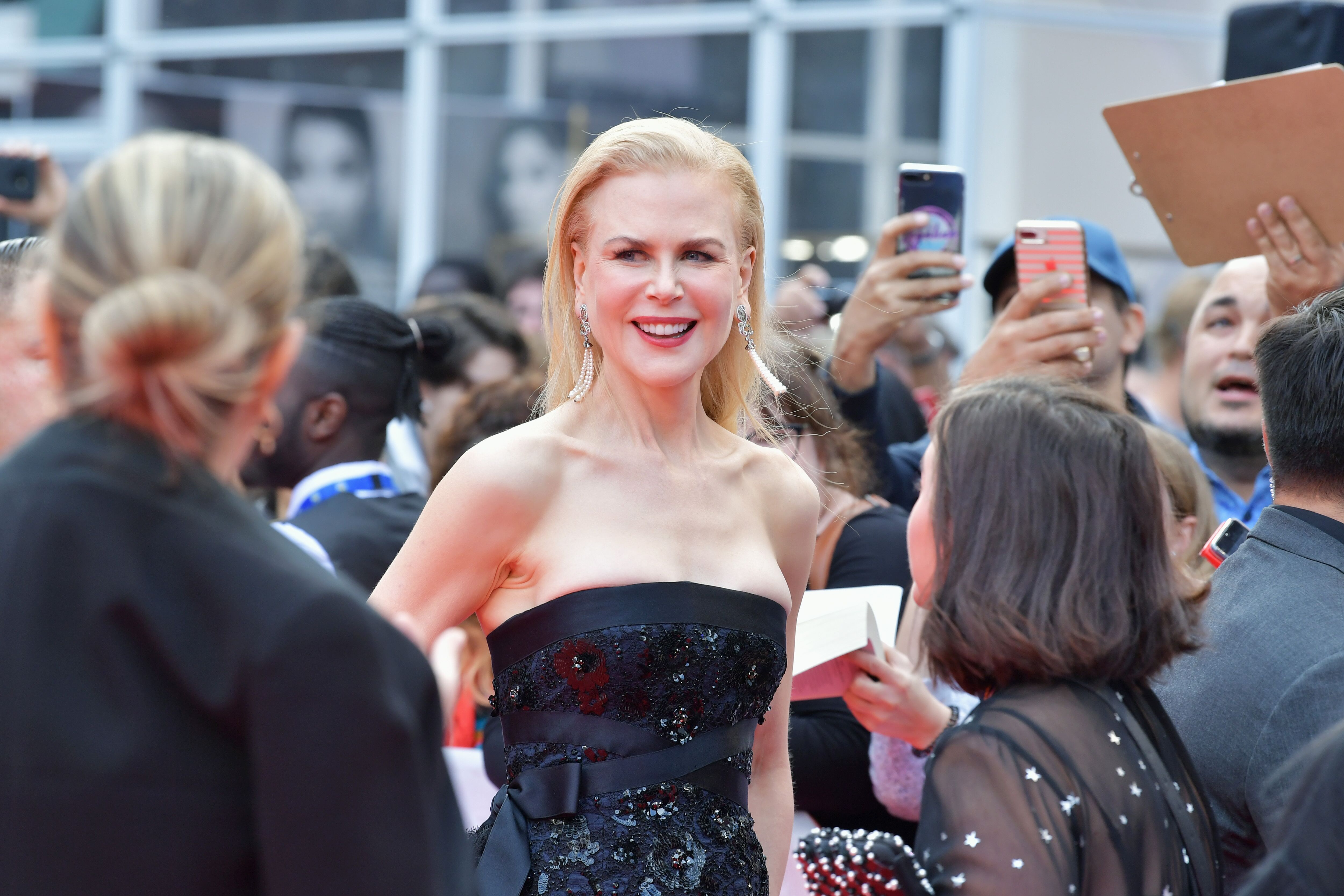 The "Big Little Lies" actress added a pair of pink strappy stilettos that helped her show off her pedicure which matched her manicure. For jewelry, Kidman wore a thin gold watch and a gold bangle on her wrist.
She complemented her dress with a pink or reddish satin drawstring purse which featured a white gold chain handle. Urban, on the other hand, let his wife stand out by wearing a black tailored tuxedo.
What Urban wore to the awards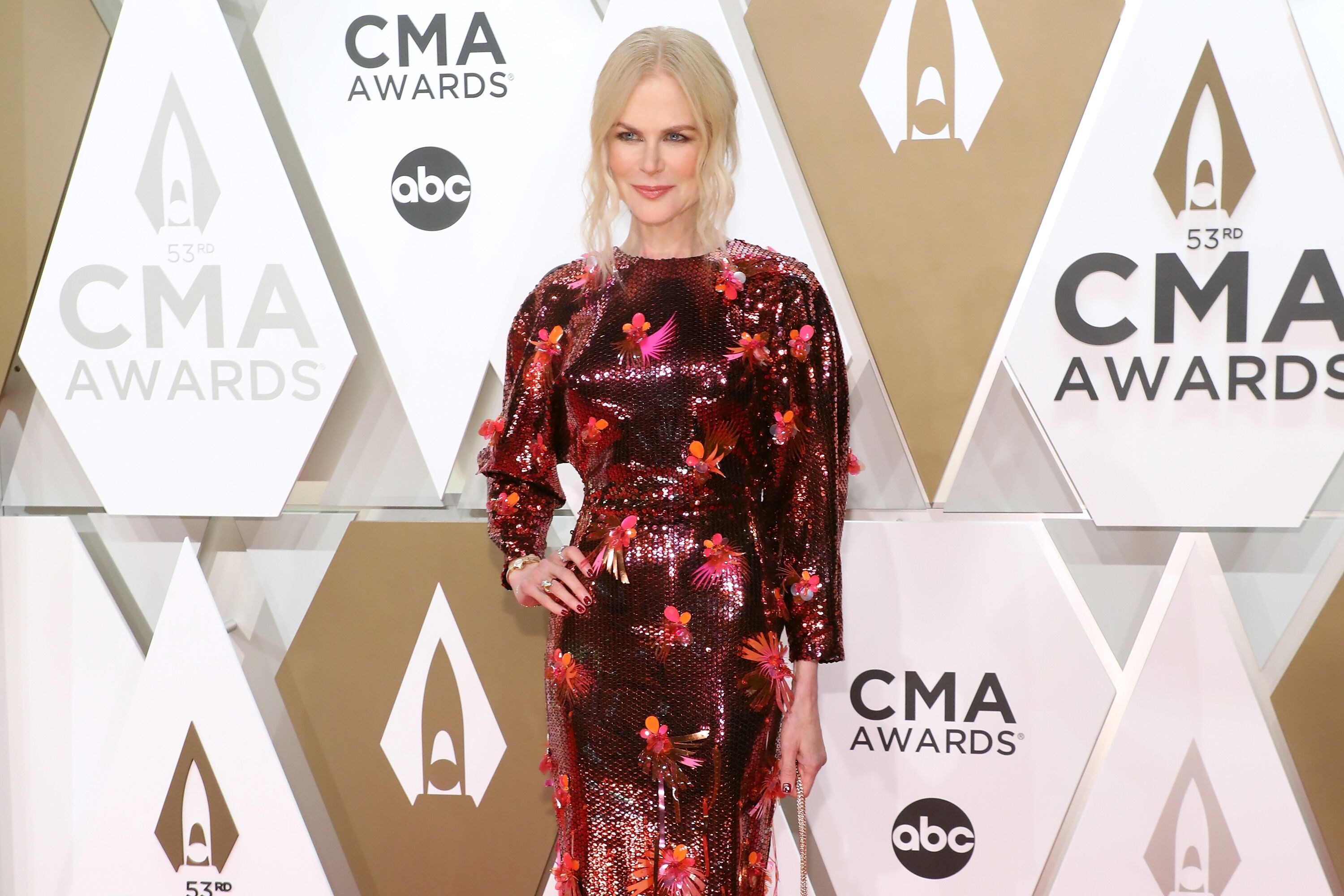 Keeping to his own dress style, the country singer added a black distressed t-shirt and a pair of chunky black sneakers. The "Graffiti U" singer was nominated for Entertainer of the Year and Male Vocalist of the Year.
Kidman was seated next to her "Big Little Lies" co-star
Urban and his wife were seated in the front row, quite close to the stage where they had the best views.  The couple was seated close to Kidman's co-star on "Big Little Lies," Reese Witherspoon.
At one point, Kidman and Witherspoon had an opportunity to pose together while being photographed in their seats. They also mingled a bit during the event and were spotted chatting with Gigi Hadid and Kacey Musgraves.
The actress enjoyed the ceremony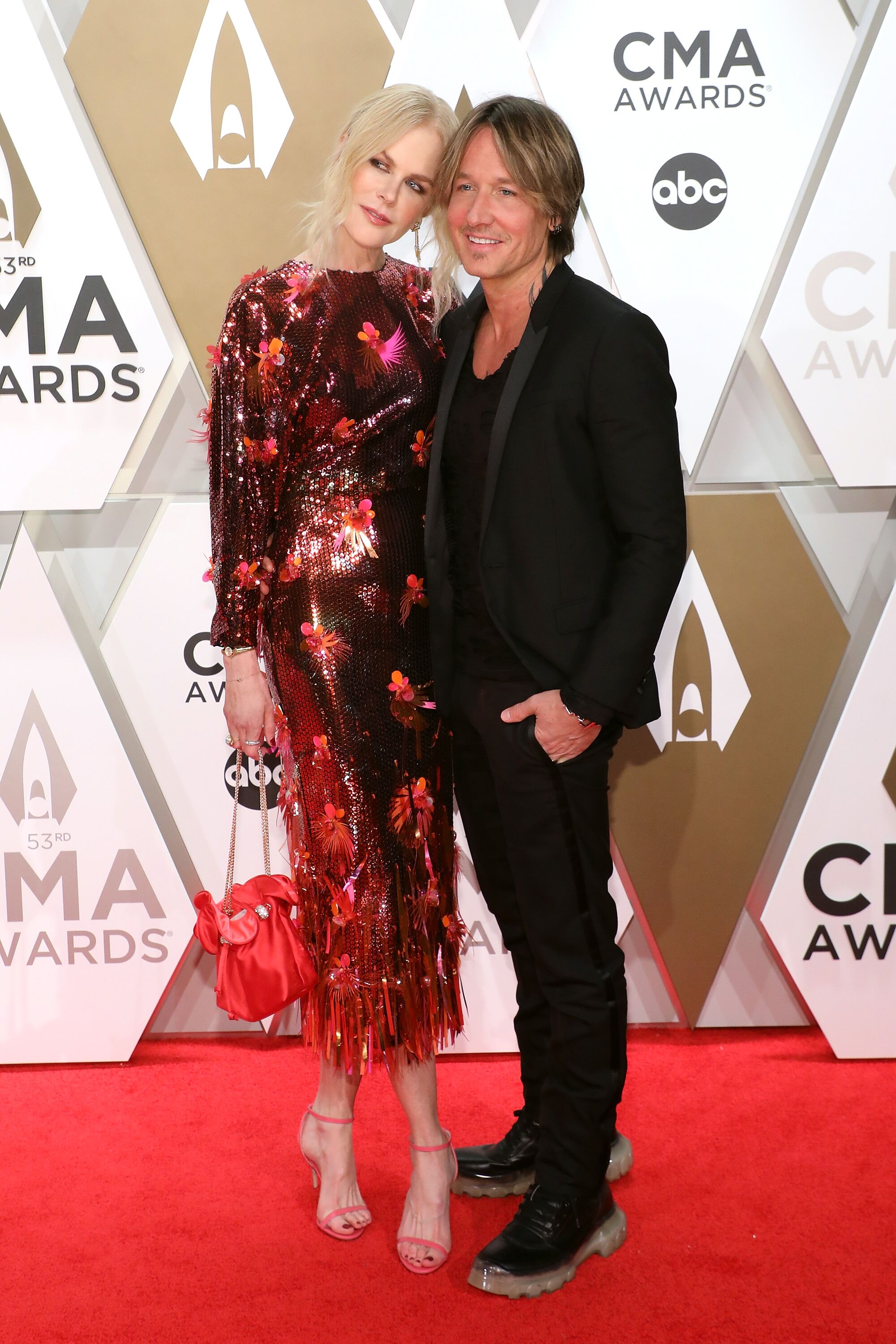 Kidman appeared to be having a great time at the ceremony. She was seen dancing, clapping, and cheering alongside Urban.
The actress and her husband have attended many CMA events together over the years. They've also been together for quite a long time, having been married in June 2006.
Urban won at the CMA Awards in 2018
Even though Urban didn't take anything home this year, in 2018 he won the Entertainer of the Year award. Within an hour after he accepted the trophy, Kidman shared her pride on Instagram.
She wrote a congratulatory message saying: "What a night! We were so shocked. Congratulations baby. #CMAAwards" The post included a video of herself holding the award card over her face and unfolding it to reveal her husband's name inside.
When Urban received the award at the time, he was quite tearful. He thanked his wife while she also shed tears of her own in the audience.