Doctor Oz's Look-Alike Granddaughter Gigi Turns 3 Months & Melts Fans' Hearts in a New Video
Doctor Oz's granddaughter Gigi turned three months yesterday, and the world still can't get enough of her cuteness!
It seems like just yesterday that Dr. Oz's daughter Daphne welcomed her daughter, Gigi, and now the little one is three months!
The youngest granddaughter of the health expert turned three months yesterday, and her mom took to Instagram to celebrate the milestone. 
Daphne shared a super sweet video of baby Gigi in all her glory, smiling and yawning for the camera. 
The doting mother, who was caressing her daughter's hair with her finger, was heard saying in the background of the video:
"Tell everybody; I am three months old."
The sweet clip, which was captioned "3 months old today!!" had Daphne's colleagues and fans drooling over the little one.
Michelle Kennedy Lon led the praises writing:
"What a little stunner ?"

Tia Mowry, Molly Howard, and fitness expert Melissa Wood were part of the celebrities who were turned speechless by Gigi's cuteness.
Proud grandfather, Dr. Oz, wasn't left out of the special day as he also shared a lovely photo of him and baby Gigi having a moment.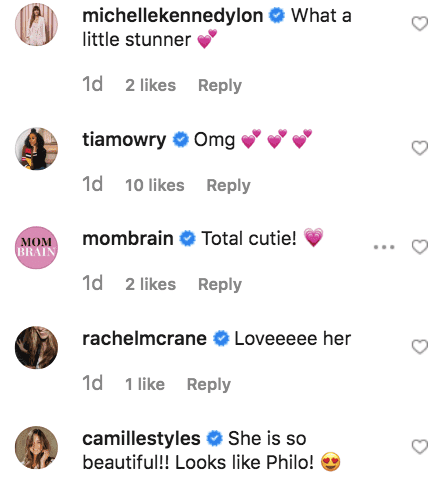 The sweet picture of Dr. Mehmet soaking in all of his adorable granddaughter was captioned:
"This bundle of joy turned 3 months today! ? #LookAtThatFace #Gigi ??"
According to PopCulture, Daphne and her husband John Jovanovic welcomes Gigi on August 14.
The former host of "The Chew" took to Instagram to share the great news with fans with a photo of the entire family meeting baby Gigi while still in the hospital.
She captioned the post:
"Our beautiful girl is here!! Giovanna Ines Jovanovic (Gigi!!) joined our family Wednesday, August 14, 2019, at 9:03 pm, and our hearts and hospital bed have never been so full. ❤️"
However, it seems her eldest daughter, Philomena, shares a special bond with Gigi.  
PEOPLE reports that days after the little one was born, Daphne shared a photo big sister Philomena meeting with baby Gigi for the first time. 
There's no doubt that the duo would get along pretty fast. Gigi's birth came two months after her famous grandfather celebrated his 59th birthday.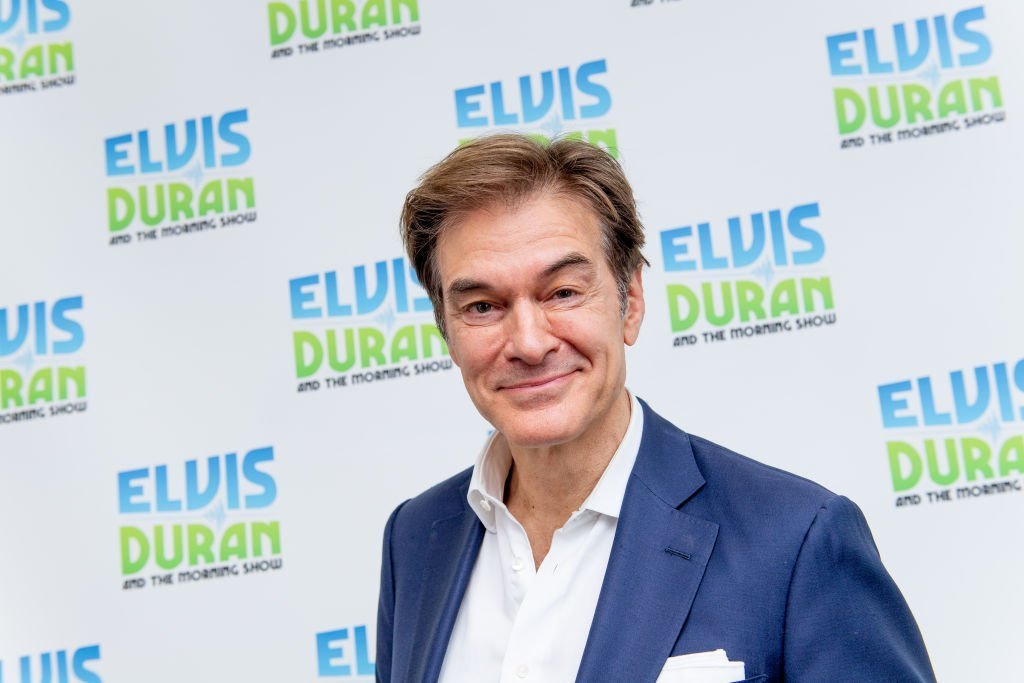 As revealed by Closer Weekly, the "Dr. Oz Show" host marked his special day at the "Men In Black: International" premiere after-party, surrounded by his lovely wife and all his daughters.