Khloé Kardashian's Friend Malika Haqq Appears to Drop Hint about Her Baby's Father during Facebook Show with Sister Khadijah
Khloé Kardashian's best friend Malika Haqq may have just dropped a hint as to the identity of her unborn child's father.
Malika Haqq is expecting the baby she has always dreamed of having, but up until now, she has kept the baby's father's name a secret.
Now, Khloé Kardashian's best friend may have dropped a hint in her newest Facebook series which she hosts with her sister Khadijah, "Side By Side."
Malika and O.T. began dating two years ago, but the relationship has been tempestuous.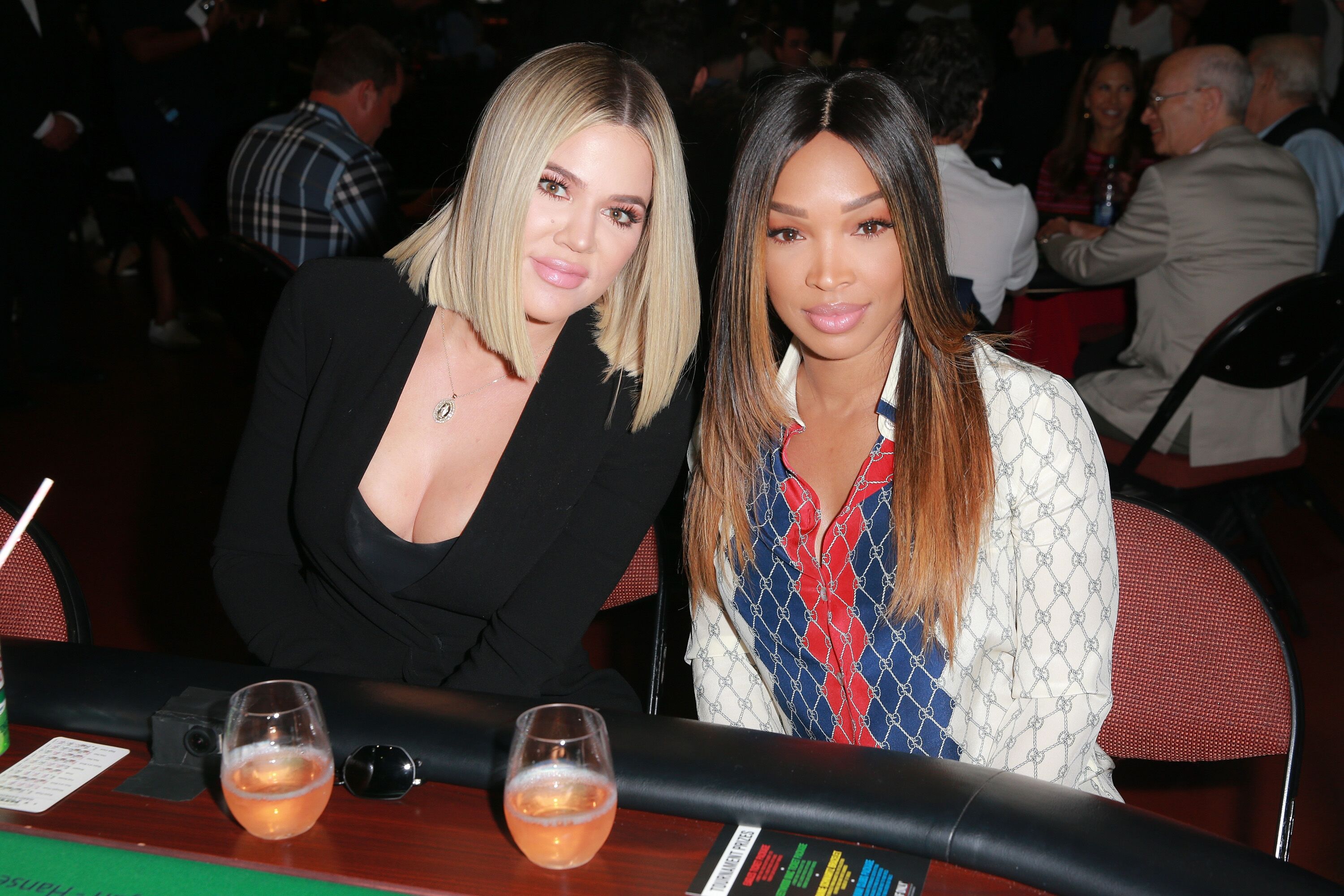 MALIKA HAQQ'S SECRET BABY DADDY
Since she revealed her pregnancy, the speculation about who Malika's baby daddy is has risen to a fever pitch.
The actress did reveal that even though she has eggs "in storage" her baby was conceived in love - she just wouldn't name names. She said:
"I have eggs in the freezer that I may never use. I made a baby in love and those eggs weren't necessary."
MALIKA HAKK TALKS ABOUT HER PREGNANCY ON "SIDE BY SIDE"
In Malika's second episode of the first season of her talk show with her sister  Khadijah, "Side By Side," the theme was babies. Malika revealed:
"The greatest blessing I have ever wanted but didn't know how I was going to get is finally here."
THE HINT THAT HAS FANS WONDERING
The fact that Malika revealed that she made her baby "in love" has fans looking at her ex-boyfriend O.T. Genasis. Malika and O.T. began dating two years ago, but the relationship has been tempestuous.
MALIKA HAQQ AND O.T. GENASIS'S BREAKUP
The former couple's most recent breakup was in June - which tallies up nicely with Malika's due date.
As to whether it really is O.T.'s baby or the result of a new but passionate relationship Malika hasn't elucidated the fans.
One thing she has revealed is that her baby was made in love, and is not the result of a fleeting affair.
Malika touchingly referred to the baby as God's plan and has not indicated that the dad will be present. Nevertheless, she can count on lots of support from BFF Khloé Kardashian and her twin sister  Khadijah.
MALIKA HAQQ'S GENDER REVEAL
Lavish gender reveal parties have become quite the thing for celebrities, but Khloé Kardashian's best friend, actress Malika Haqq, has done things a little differently.
Malika revealed the sex of her unborn child on a sponsored Instagram post, just as she did her pregnancy.
Malika shared a stunning photo of herself in a stunning blue silk wrap-around dress that left her baby bump bare and captioned it:
"It's A Boy!!! I'm thankful to my baby boy and @BioOilUSA for my pregnancy glow. #BioOilPartner I've used this oil for over 10 years to lessen the appearance of scars, stretch marks and for instant moisture. I wouldn't dare go this pregnancy without it."
While some may raise objections to Malika profiting from such an intimate moment, others are fully supportive. After all, Malika will soon be a single mom, and will need all the help - and money - she can get.