Lynda Day George Who Was One of the Biggest Horror Actresses from the '80s Has Dealt with Plenty of Ups and Downs in Her Life
She is a beautiful and blonde American actress famous for her recurring role as Lisa Casey on 'Mission: Impossible' and her roles in horror films in the '80s, that deserve her some important awards.
Like many of the actresses of the 60s, Lynda consolidated a successful career through appearances in TV series of the time as "Route 66," "Flipper," "Here Come the Brides," "The Green Hornet," "Mannix," "The Fugitive," "The Invaders," "It Takes a Thief," "The Virginian," "Good Morning World," and "Bonanza."
She had her first important role as Amelia Cole in "The Silent Force," and later starred in television pilot "Cannon." She was chosen as Lisa Casey in the acclaimed "Mission: Impossible" series, earning a Golden Globe nomination in 1972 and an Emmy Award nomination in 1973.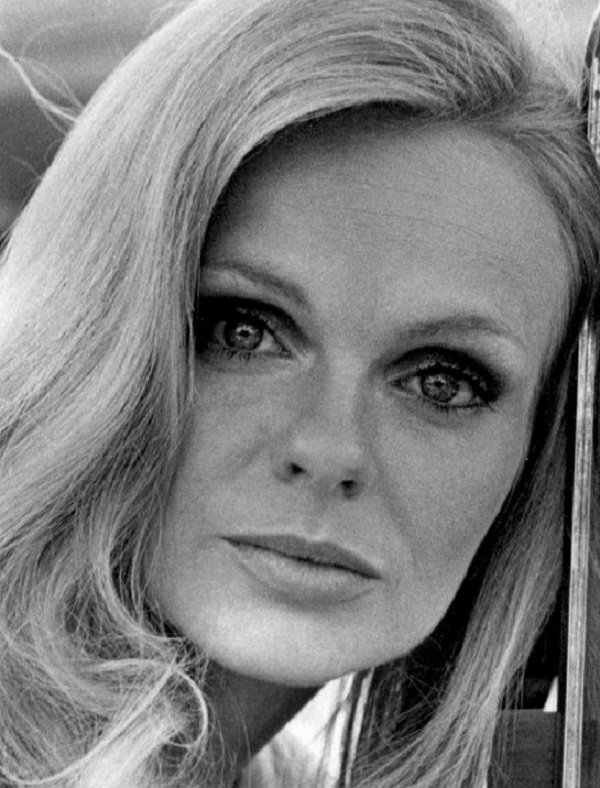 EARLY YEARS
Known as Lynda Day, she was born on December 11, 1944, in San Marcos, Texas, and there are no data on her parents. She had a brother who died due to cancer during the 1970s.
At age 12, Day George was first finalist in the Miss Maryvale Parks Queen pageant. It was her first and last contest, and she was not the winner of the suburb of Phoenix, Arizona, where she lived.
She began his career at age 19, after working as a model for the Eileen Ford Agency in New York. Her acting career began with guest roles in many television series from the 1960s.
Tonight, Wonder Woman faces off against Fausta, played by Lynda Day George of Mission: Impossible. #MeTVWonderWoman pic.twitter.com/hjY4bgLTvC

— MeTV (@MeTV) March 19, 2017
THREE MARRIAGES
Her first marriage was with Joseph Pantano from 1963 until her divorce in 1970; They had a son, Nicky. Lynda left Marsh to marry Christopher George. She was married to George from May 15, 1970, until her death, on November 28, 1983. She also had a daughter; Casey.
They also filed a lawsuit for Nicky Pantano to be legally declared as Christopher's natural son. In 1990, Lynda married Doug Cronin.
She first met actor Christopher George when they starred together in the film "The Gentle Rain." While they worked together again in John Wayne's 1970 movie "Chisum," they fell in love and married on May 15, 1970.
Before she was a Wonder Woman villain, Lynda Day George played Lisa Casey on Mission: Impossible #MeTVWonderWoman pic.twitter.com/O4S9h9uhVr

— MeTV (@MeTV) May 5, 2018
CAREER
Thereafter, it became Lynda Day George and they worked together on many television movies for the next ten years, in movies including "The House on Greenapple Road," "Mayday at 40,000 feet!" and "Cruise Into Terror."
They also worked together on episodes of "The FBI," "Mission: Impossible," "McCloud," "Love Boat," and "Vega $." She appeared as a guest star on "Wonder Woman" playing the villain Fausta Grables, the Nazi Wonder Woman. Linda considered her Mission Impossible co-star, Peter Graves, her mentor.
THE LADY OF TERROR
Her first horror film was in the television movie "Fear No Evil." She starred in an anthology series called "Thriller" after that. Some of her films include "Day of the Animals," "Pieces," and "Mortuary." He also co-starred with John Saxon the film "Beyond Evil."
WIDOW TWICE
In 1983, 52-year-old George died of a heart attack. Lynda left devastated, thought she couldn't act again without him. Sporadically she appeared as a special guest on "Fantasy Island", "Murder She Wrote", "Hardcastle and McCormick" and "Blacke's Magic."
Ten years later, in 1993, Lynda remarried Doug Cronin, an actor and producer. They lived mainly in Los Angeles and occasionally in Gardiner, Washington. Cronin died of cancer in 2010.
LIFE AFTER HOLLYWOOD
Lynda has lived through difficult parts, mixed with a long and glamorous career in what she calls "the industry." Withdrawn from large and small screens, she wants to use her fame to support chosen causes.
For example, the Foundation of the Olympic Medical Center, which has been the guest of honor for the benefit of the "Hollywood Nights" at the Vern Burton Community Center in Port Angeles.