Model Brooke Shields' Long and Difficult Road to Pregnancy
Before iconic actress and model, Brooke Shields became a mother, she went through hardships and struggles with conceiving, which admittedly almost drove her insane.
The mother of two once opened up about her difficult battles with infertility and how she became a mother.
American actress, model, and mother of two beautiful daughters, Brooke Shields, went through a depressing phase in an attempt to get pregnant, which prompted her to explore several ingenious means of conceiving, including artificial insemination.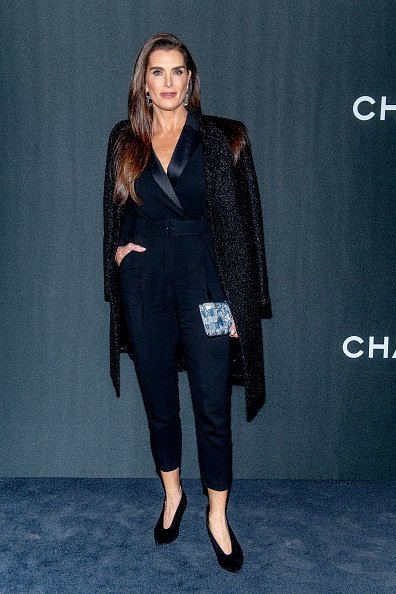 The "Down Came The Rain" author detailed in her book, the sad experiences she encountered before becoming a mother, and the resulting repercussions.
BEFORE HER STRUGGLES
The former child model was born in New York in 1965 to a famous mother, actress Teri Shields and a business tycoon father, Frank Shields.
Her birth unveiled under dire circumstances, as her dad's family paid off her mom to abort the child, but she defiled them, and eventually married her baby's father, but the union lasted only five months.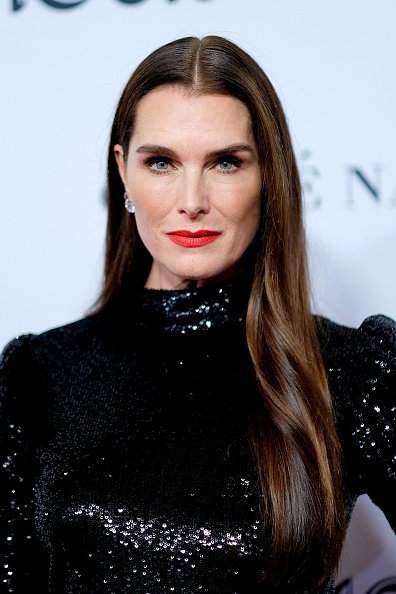 From a young age, the mother of two was pushed into show business by her famous mom, who saw potential in her, being a beautiful baby from birth. 
At fourteen, the "The Blue Lagoon" star, who started modeling when she was 11 months, became the youngest fashion model to feature in the front covers of Vogue. 
She made her acting debut in the movie "Pretty Baby," playing the provocative role of violet, a child prostitute, raising speculations about child pornography.
STRUGGLES WITH GETTING PREGNANT
The 54-year-old has been married twice, first to tennis player, Andre Agassi, whom she dated for four years before they tied the knots in 1997, and then to Chris Henchy in 2001. 
Her first marriage yielded no children, and then two years into the union, the pair divorced, and have remained estranged.
Earlier on, the supermodel underwent a series of surgeries, which rendered her incapable of conceiving.
Following her marriage to Chris, it dawned on the former teen star that becoming a mother was a dream she hoped to achieve, and thus began her bitter journey to parenthood. 
BROOKE'S STRAINED JOURNEY TO MOTHERHOOD
Thankfully, the actress had a supportive partner in Chris Henchy, who saw her through her trying times and helped her come up with means of overcoming infertility. The pair adopted several medical procedures.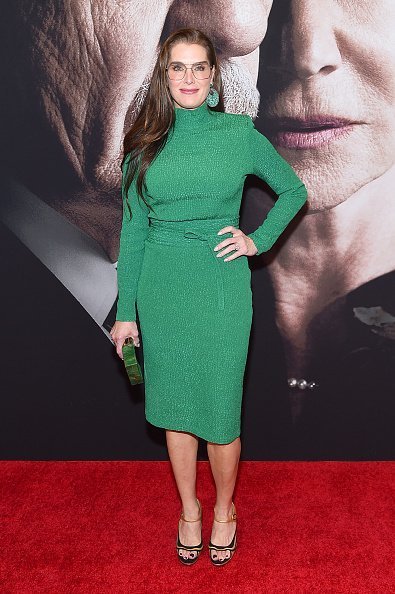 Eventually, the family doctor suggested she tried In Vitro Fertilization, which involved fertilizing her eggs in test tubes, before implanting the resulting embryo.
In her bestseller, "Down Came Rain," the icon explained the procedure in details while revealing how she endured months of blood tests, sonograms, urine tests involving her urinating on sticks, and moving around wearing oestrogen patches, an ordeal that left her looking like she underwent skin grafting.
ON THE VERGE OF GOING NUTS
Despite the discomfort caused by the procedure, the mother of two was dauntless, as she devotedly kept up with all that was required of her for the success of the IVF, and her husband was always by her side. In her book, she explained:
"We became slaves to the time of day, and to little vials of liquid. We'd find ourselves out at dinner with friends, and then we'd have to sneak out to a coat room, where we'd hurdle over syringes and travel-size cooler filled with small bottles of drugs."
After the completion of her first IVF procedure, Brooke got pregnant, to their delight, but their happiness was shortlived, as barely weeks into the pregnancy, the star had a miscarriage.
The couple were devastated but were determined not to give up, so they kept trying repeated rounds of the disheartening procedure, with little success. 
After several failed rounds, their frustration heightened, especially as people around them continued to have kids.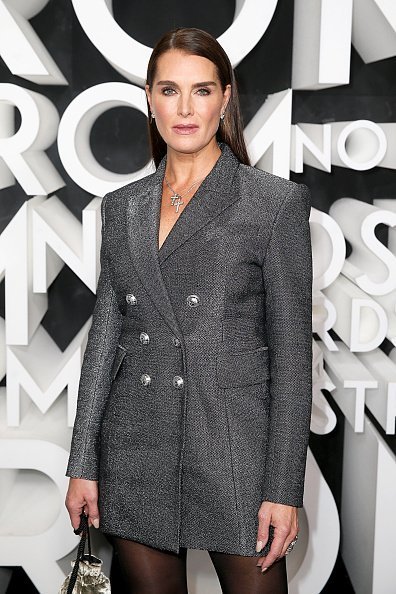 At some point, the former teenage actress resolved to stop rejoicing over other people's successful pregnancy and childbirth, leading her to become a bitter woman.
In a 2014 interview on The Guardian, the model revealed:
"It made me a crazy person. I was so focused on having a child that I couldn't see anything else. Totally selfish, but I needed to create a family for my own sanity."
FINALLY BECOMING A MOTHER
It took seven rounds of IVF before the then 37-year-old could finally conceive her first child. In 2002, the desperate couple decided to give the daunting process one last trial, using four frozen embryos, before succumbing to their fate, and this time, it worked.
She welcomed her first daughter, Rowan Francis, 16, in 2003, and three years later, the parents were bold enough to have the procedure again, leading to the birth of their thirteen-year-old daughter, Grier Hammond.
BROOKE'S NUGGETS ON BEING A MOTHER
The arrival of the children was indeed a joyous moment for both family and friends of the couple, but for Brooke, it brought on another phase of turmoil. 
She entered into a state of Postpartum depression resulting from the turbulent circumstances surrounding the birth of her kids, and the mother of two was forced to become dependent on antidepressants.
Notwithstanding, sixteen years of motherhood experience has left the star better than ever, with enough wisdom to go round for other moms out there.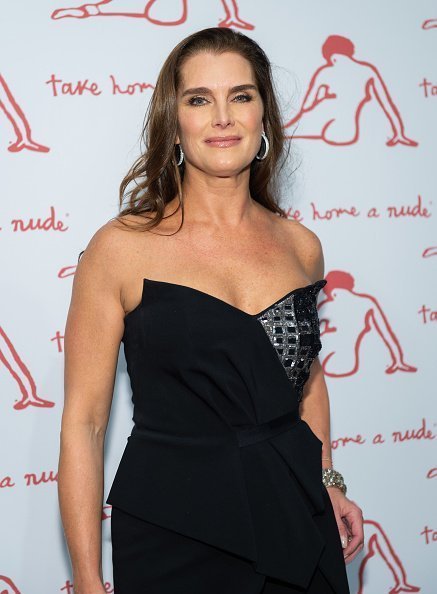 In one of her quotes about motherhood, the icon said:
"It took having a child, for me to feel like I belong, that I'm normal."
Another advice she dished out to moms was to embrace imperfections as well, saying:
"It's not about being perfect; It's about being engaged."
The actress has also been open about how being a mom has "put the rejection of being an actress in perspective," while urging moms to endeavour to spend time with their kids rather than put their career first and leave the children to the babysitters.
The mother of two has adhered to her invaluable parental tips while raising her kids, and remarkably, the former teen icon turned out to be a happy and fulfilled mom after all she had to go through.