Amy Roloff from LPBW Glows on Date Night with Fiancé Chris Marek after Emotional Post about Ups and Downs of the past 3 Months
Amy Roloff is all smiles again as she goes on a lovely date night with her fiancé after the past tumultuous three months.
Amy Roloff has gotten back the pink in her cheeks, and it's all thanks to her man, Chris Marek.
The "Little People, Big World" star, enjoyed a lovely date night with her fiancé on Friday Night, according to PopCulture.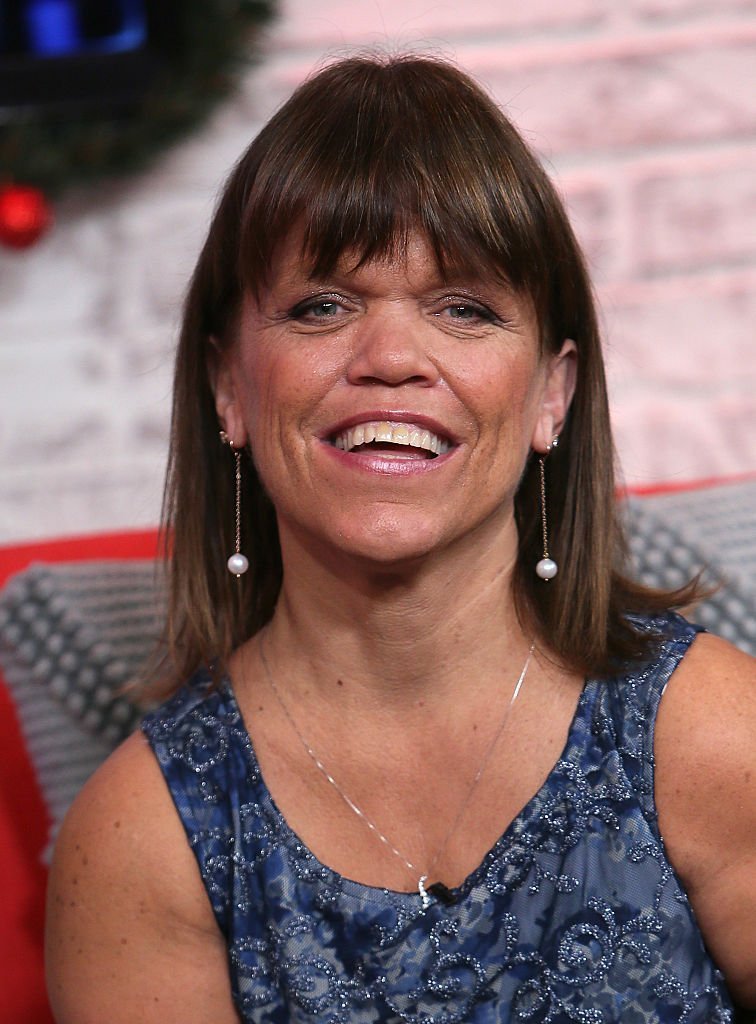 The matriarch of the Roloff family shared a photo of the sweet date night on Instagram. In the accompanying caption, she wrote:
"It's Friday, and we made it a date night! ❤️❤️❤️ Woohoo! Nothing like looking at furniture ? and then dinner and a movie with my amazing man. A good time always, Love him. ❤️"
Fans had nothing but positive remarks to give as they gushed about how beautiful the couple looked.
Amy and Chris's date night post came days after PopCulture revealed that the reality star shared an emotional message on Instagram, looking back at the eventful past three months.
In the post, Amy explained that she had experienced a lot of ups and downs in the last three months. She wrote:
"A lot has happened in the last almost 3 months in my world. Whew! Many different emotions from happy and elated to sad and stressful."
Amy recalled all the major life events that happened from her birthday to being engaged, becoming a grandmother soon, and sadly losing her mother. She also talked about the stress of juggling moving out of Roloff farmhouse and working with contractors for the new house. 
Getting candid about her emotions during those trying times, Roloff explained:
"I must admit I haven't handled the collision of all these wonderful and sad emotions and life moments all at once as gracefully as I had hoped or wanted. That's where faith and grace showed up for me because I let it. ?? It was a lot of stuff to handle for me, and I'm realizing I really don't handle stress as well as I had thought."
Amy concluded the lengthy post by letting fans know that she was grateful for all the things in her life, writing:
"I'm engaged to a wonderful awesome guy, I'm a grandma, I have a little time to get to take to move into a new house, I miss my Mom a lot but the abundant memories I have of her will always be with me, and those memories will help me continue to try and be my best each day. "
According to the Daily Mail, Amy lost her mother Patricia Knight on September 24 at the age of 86. Unfortunately, Patricia's demise came four days after Amy got engaged to her longtime boyfriend, Chris Marek.
As revealed by PEOPLE, Amy didn't see the proposal coming as she never thought she would be getting married again after her divorce from Matt Roloff.
Amy and Chris had been together for almost three years before he popped the big question. It's great to see Amy genuinely smiling after the past three rollercoaster months!