Reba McEntire's Son Shelby Blackstock Is Proud of Her as He Shares Photos with Girlfriend & Mom at the CMA Awards
Fans praise Reba McEntire's CMA performance after her son, Shelby Blackstock shares backstage pictures of himself with the country music legend and his girlfriend.
In a late post from the CMA's, Reba McEntire's son, Shelby Blackstock congratulates his mother on an epic night by sharing some backstage pictures, he says:
"#latepost but we had a blast the other night at the #cmaawards mom did great as always!" 
Sharing pictures from Reba's dressing room, Shelby poses in two pictures with his mother and girlfriend, Marissa Branch. 
In another they are joined by celebrity makeup artist, Brett Freedman. Praising the country music legend for her performance, a fans exclaims:
"Beautiful family!! And Reba that was an amazing performance. Again you stole the show!!"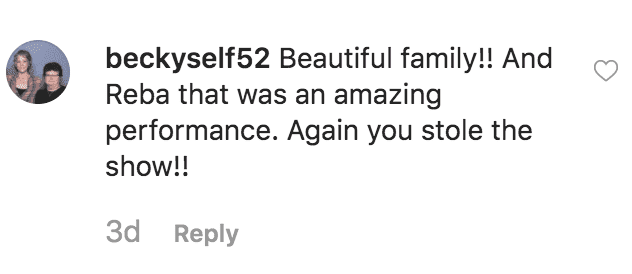 Shelby is Reba's only son with her ex-husband, Narvel Blackstock. Despite the divorce she remains close to Navel's three other children from his previous marriage, she reveals:
"I don't consider Brandon, Chassidy, and Shawna stepchildren. I claim them all."
Admiring the family moment before Reba's big night playing host at the CMA's with Dolly Parton and Carrie Underwood, a fan gushes:
"You are so lucky to have the most amazing mother in the whole entire world! It must've been the coolest experience ever to growing up!!"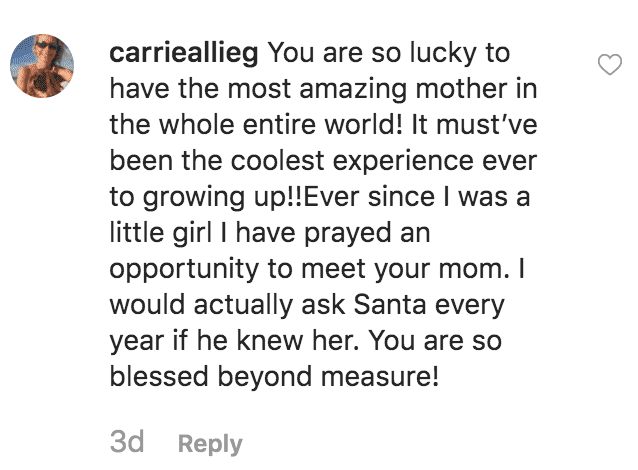 It is reported, Reba found her big break in 1974, when country music legend, Red Steagall signed her to Mercury Records after hearing her sing the national anthem at the National Finals Rodeo. Remembering their first memory of Reba, the fan adds:
"Ever since I was a little girl I have prayed an opportunity to meet your mom. I would actually ask Santa every year if he knew her. [Shelby] you are so blessed beyond measure!"
Unlike his mother who has pursued a career in the entertainment business as an actress and singer, Shelby is a professional race car driver. 
It is reported, Reba has been extremely supportive of his career. Despite struggling to make any wins since the early days of his career, he finally found success in 2019 when he finished first at both the Daytona and the Sebring International Speedway.