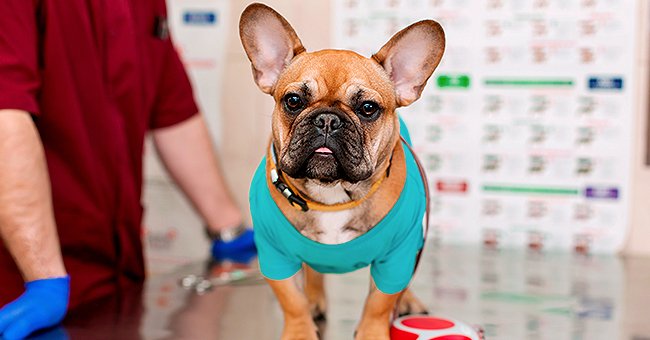 Shutterstock.com
Daily Joke: 4 Hilarious Stories about Dogs
Here are four jokes about, well, dogs that will make you laugh.
There's an explanation man's closest companion brings us so much happiness. In addition to the fact that they are faithful, affectionate, and playful, they have an extraordinary sense of humor, as well.
The dog jokes below capture a portion of that fun-loving puppy spirit in the best way.
THE CROSS-EYED DOG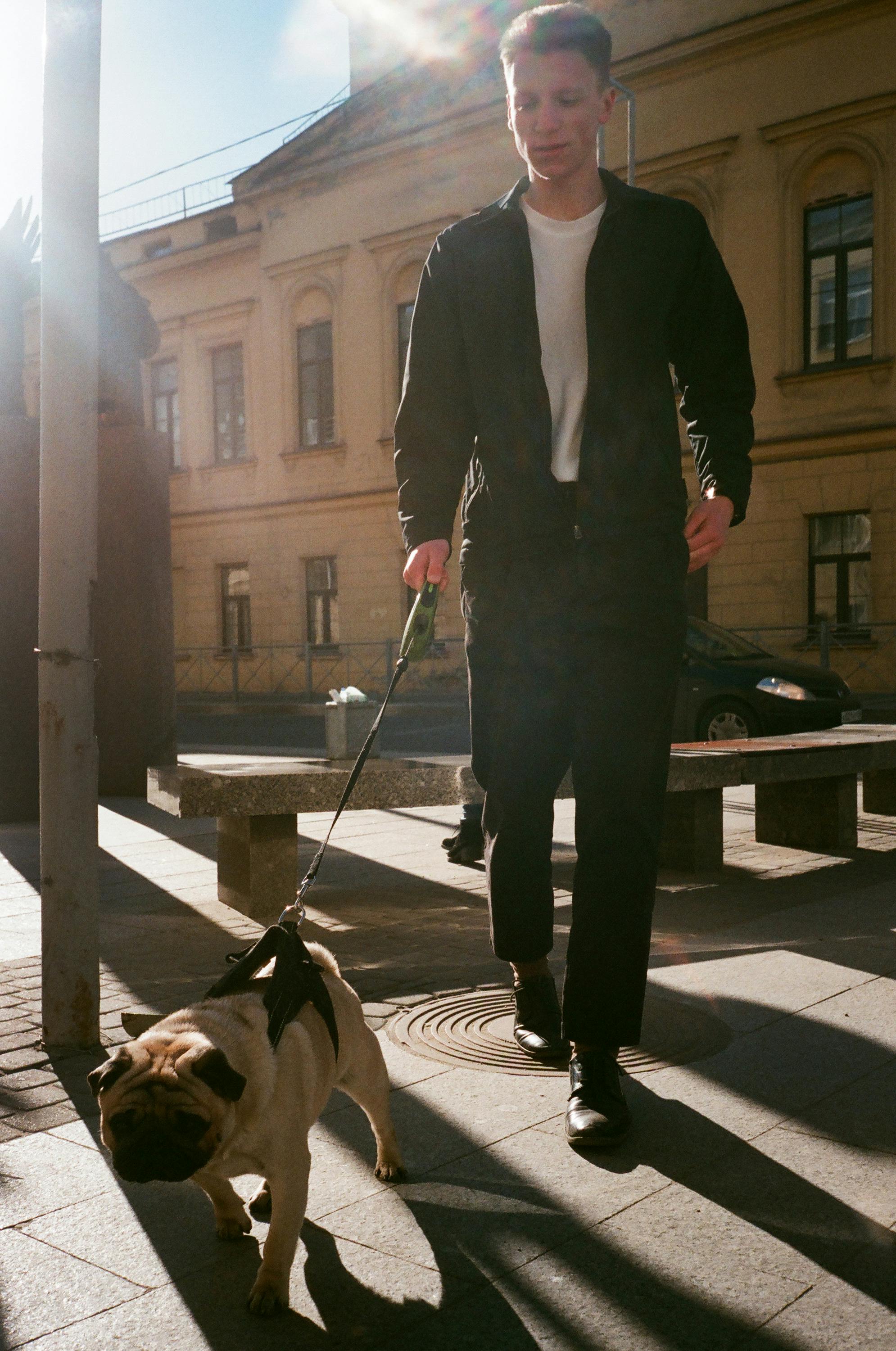 Man holding dog leash. | Photo: Pexels
One day, a man walks into an animal clinic with his Bulldog and says, "My dog is cross-eyed, would you be able to fix it?"
"Let's have a look at what's going on," answers the vet.
The vet lifts the dog up while looking at his eyes. After completely examining the dog for a few moments, he says, "I will need to put him down."
Veterinarian posing with uniform. | Photo: Pexels
"What? You're going to put my dog down because he is cross-eyed?"
To which the vet replies, "No. Because he is extremely heavy."
LIVING WITH BOTH A CAT AND A DOG
A woman lives with both a cat and a dog. She regularly feeds them, cleans up after them, and gives them with plenty of love and attention.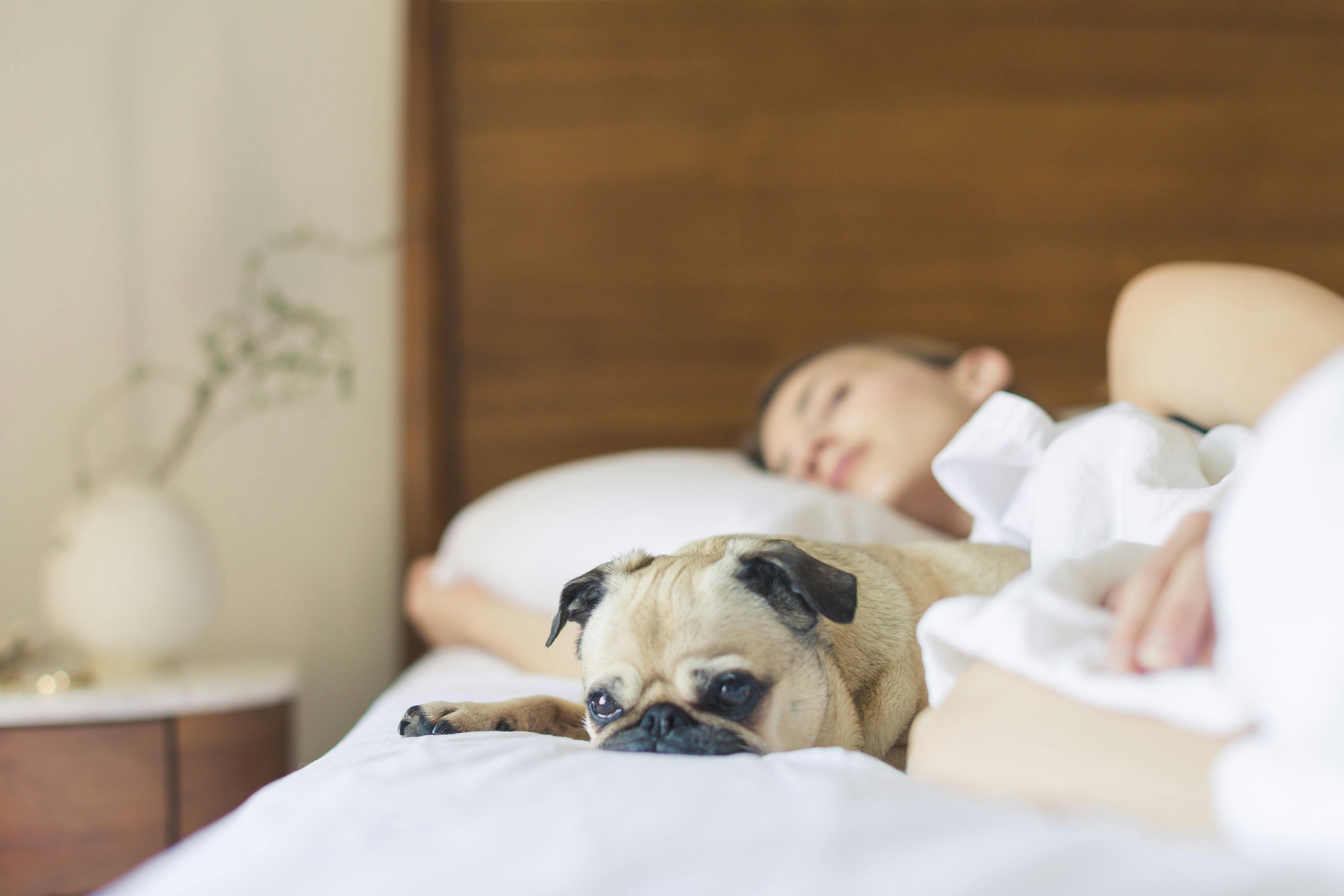 Woman sleeping beside her dog on bed. | Photo: Pexels
The dog is exceptionally appreciative. As the owner moves toward the dog and fills his bowl with kibbles, the dog thinks, "Goodness, you do this for me everyday. You must be God."
The owner then walks over to the cat and gives her food. The cat thinks to herself, "Wow, you do all this for me everyday. I must be God."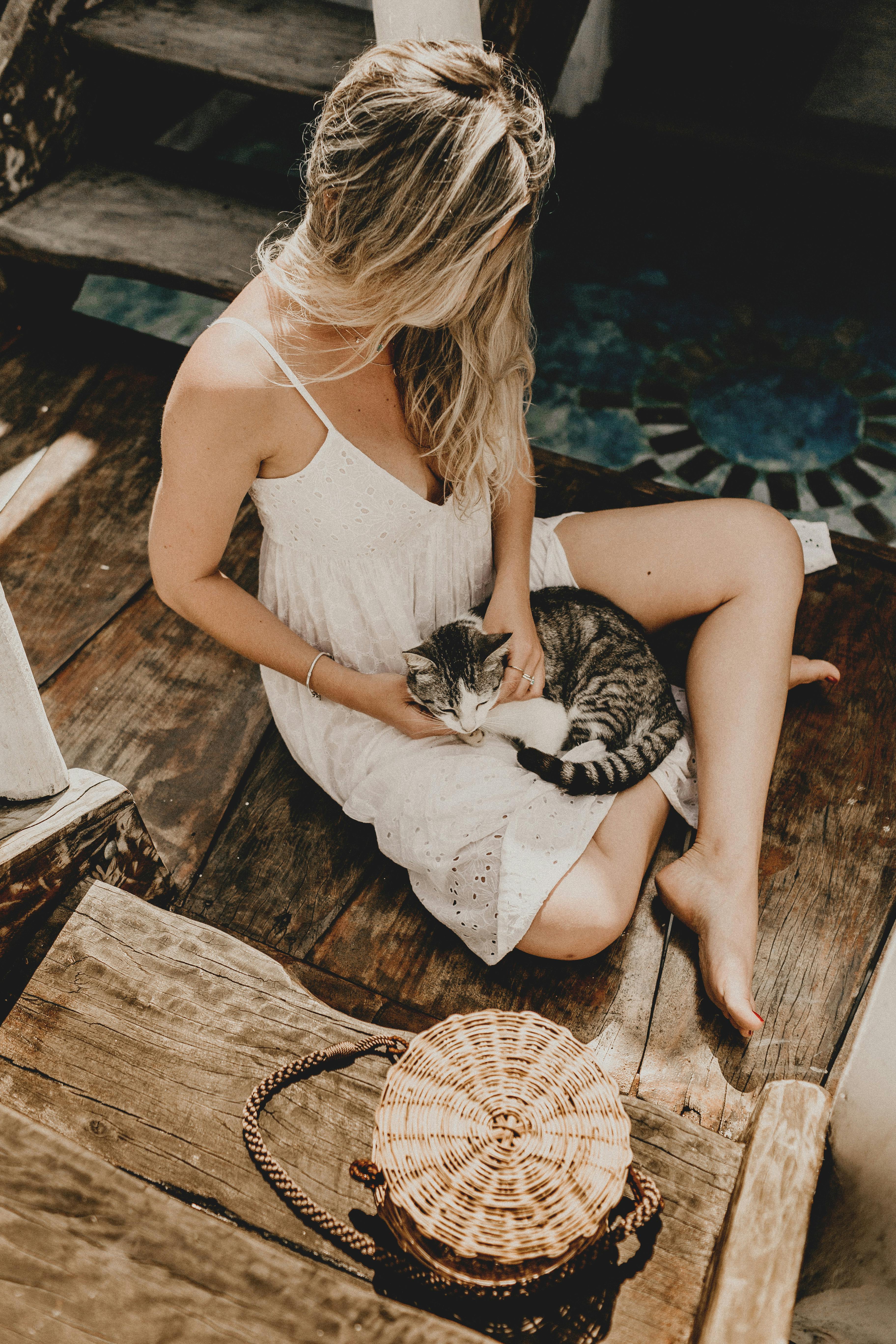 Woman holding her cat. | Photo: Pexels
CALLING AN AIRLINE CUSTOMER-SERVICE DESK
A man decided to call an airline customer-service desk to ask if it was possible to fly with his dog onboard.
The airline agent let him know, "Sure. As long as you provide your own kennel."
She went on to explain that the kennel should have been huge enough for the dog to stand up, sit down, turn around and roll over in.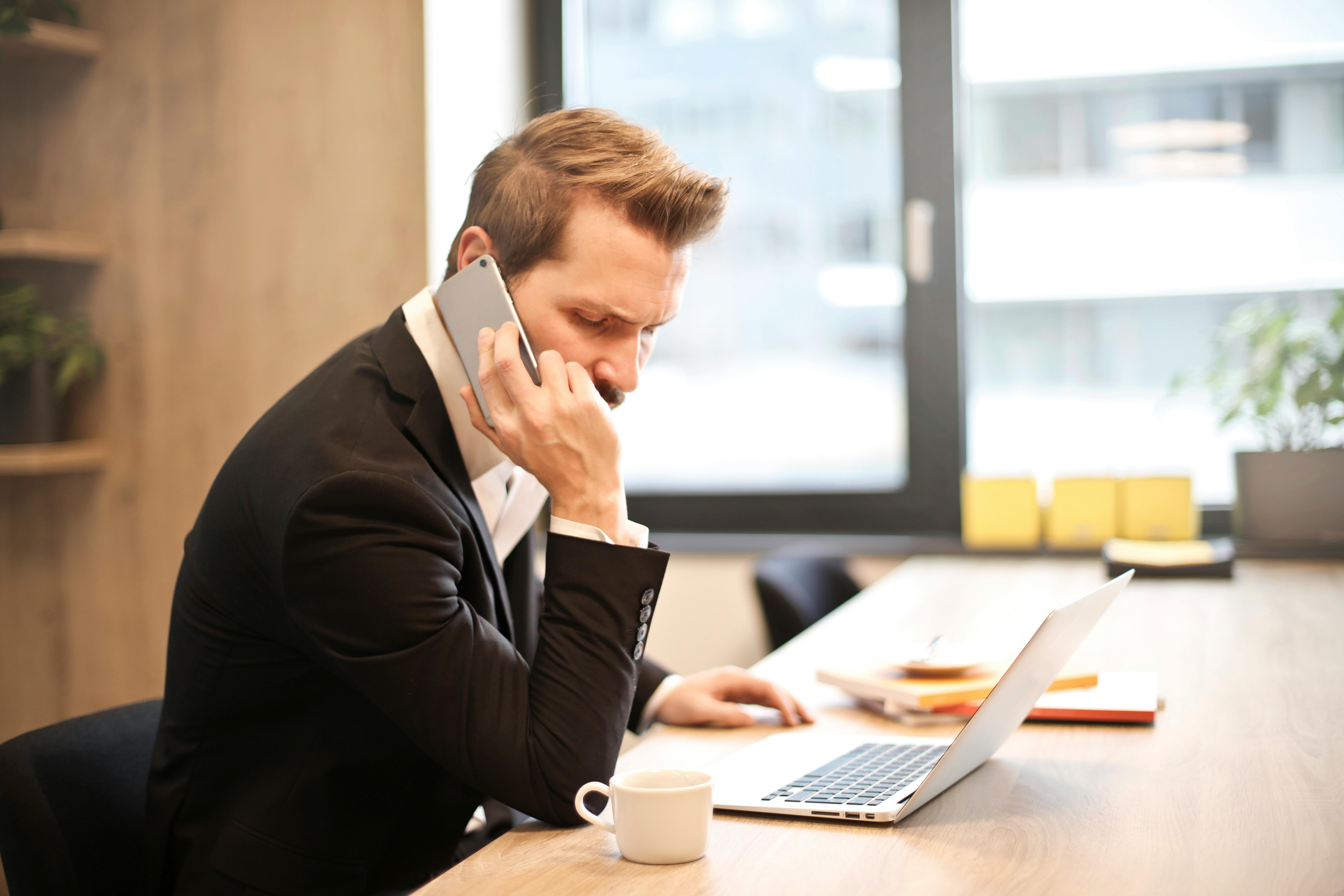 Man having a phone call. | Photo: Pexels
Puzzled, the customer said, "I'll never be able to teach him all of that by tomorrow!"
THE WOMAN AND THE PSYCHOLOGIST
A woman walks into a psychologist's office and states, "Doctor, my husband believes he's a dog! I don't have the foggiest idea what to do! Please help."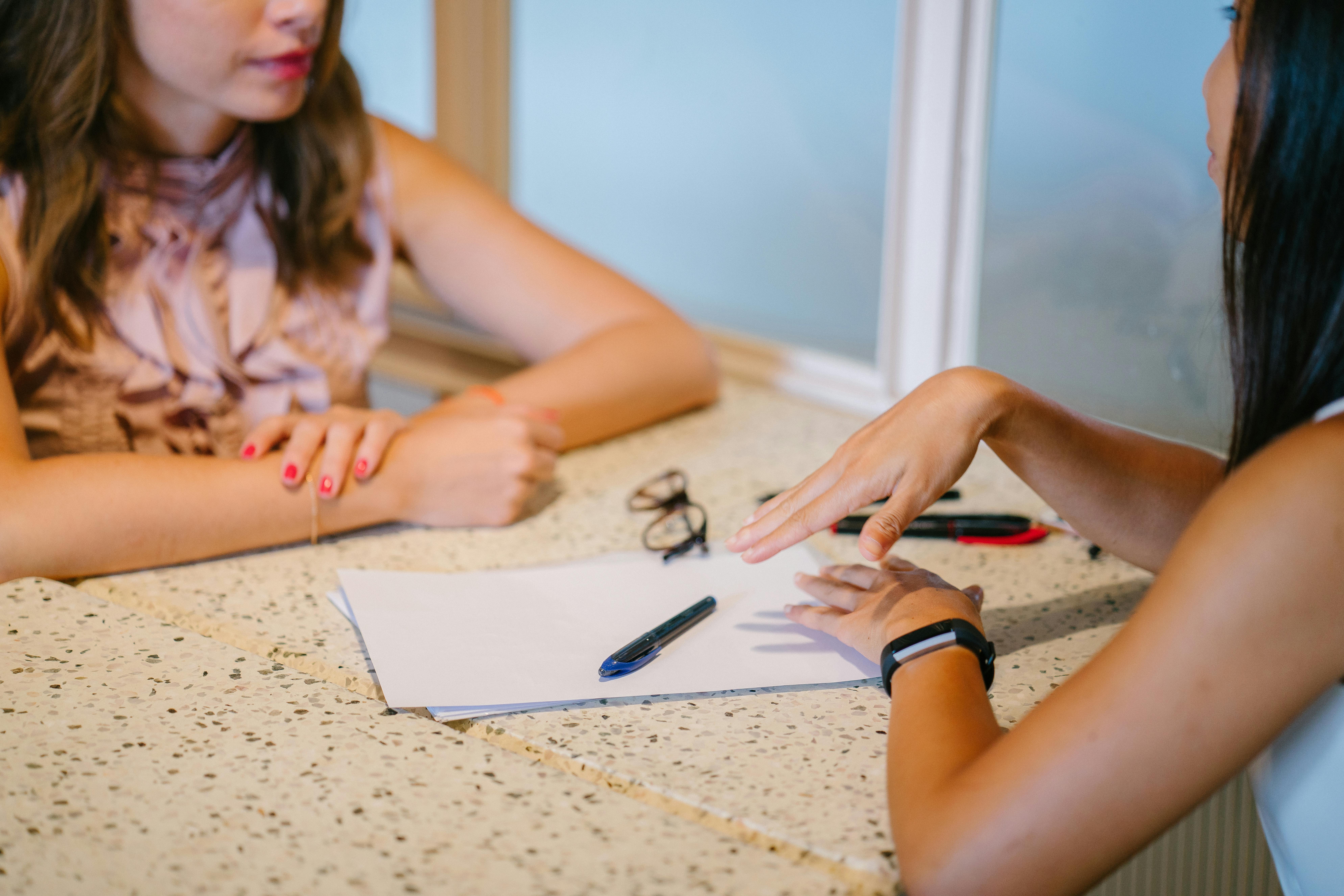 Woman talking to psychologist. | Photo: Pexels
"Alright, have him get on the couch," replies the doctor.
"Wait, no, he's not permitted on the couch!" she tells the doctor.
Want to laugh some more? Check out this story of a dinner guest who notices a little dog watching hungrily at each bite she takes.
Please fill in your e-mail so we can share with you our top stories!