Keyshia Cole Shares First Photos of Her Adorable 3-Month-Old Son with Boyfriend Niko Khale
Keyshia Cole has finally shared photos of her newborn baby boy with fans on Instagram.
Most celebrities are eager to show off their new babies on social media as soon as they are born, but Keyshia Cole is a woman who has always followed her own drum.
Even though she gave birth to her second child on August 1, 2019, it is only now that the R&B singer is sharing the first images of the baby she named Tobias Khale.
Keyshia has now shared a whole gallery of photos of her adorable little man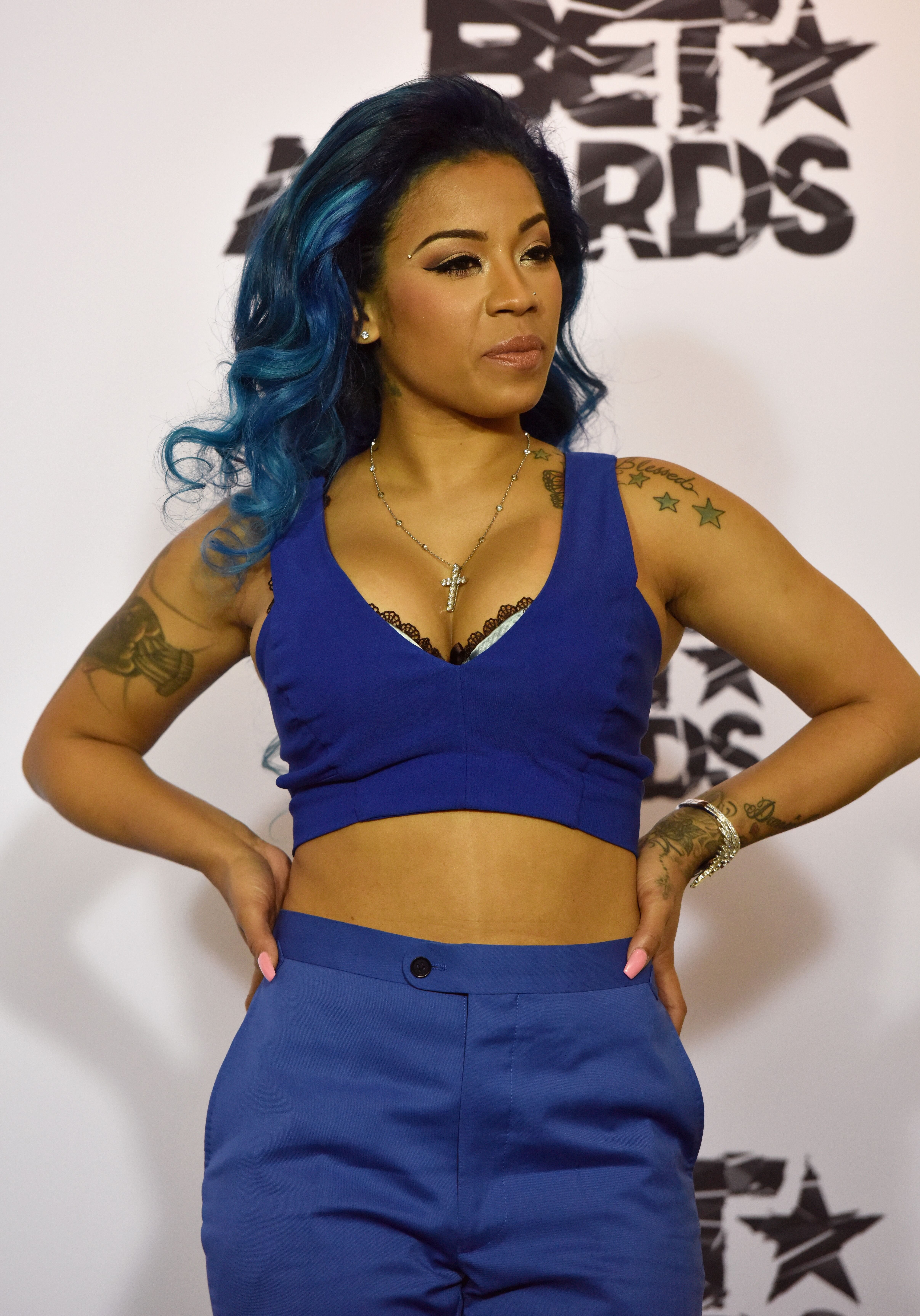 A NEW BABY, A NEW SHOW
Keysha shared the photo gallery of her bouncing baby boy right after she premiered her new talk show "One on One With Keyshia Cole" on Fox Soul TV.
The first photo is a heart melter, and shows baby Tobias fast asleep, with a cute fisherman's knit cap perched on his dark curls. Keyshia captioned it:
"I absolutely couldn't wait to post these pictures. If u watched the show last night, you've had a chance to take the first looks. Tobias Khale is the sweetest baby, OMG. He's such a little blessing, and I'm completely in love with him! The smiles he gives EVERY SINGLE Time you smile at him brightens the worst of days. So happy Daniel Gibson, Jr. has a baby brother now."
TOBIAS KHALE IS NEARLY FOUR MONTHS OLD
Keyshia introduced her baby to live to the world on her show. Tobias, whom she shares with boyfriend Niko Khale, is now nearly 4 months old, and it is the first time the fans have had more than a vague glimpse of a bundle in his brother's arms.
A PROTECTIVE CELEBRITY MOM
Anyone looking through Keyshia's Instagram will see precious few photos of her oldest son Daniel, and the only one she had shared of Tobias hadn't shown the baby's face.
To make up for it, Keyshia has now posted a whole gallery of photos of her adorable little man, and he has the cutest dimples ever. We want more!
Keyshia Cole shares her eldest son, Daniel, 8, with former NBA player Daniel Gibson, Sr.