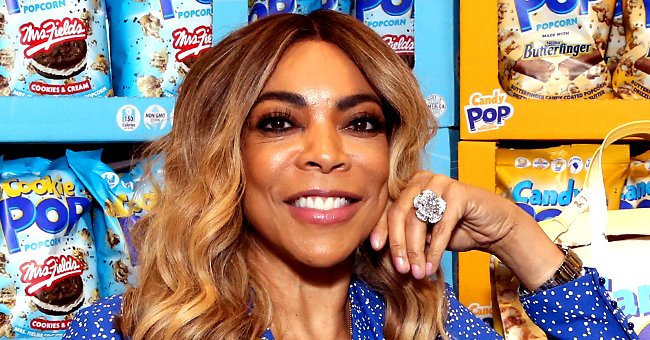 Getty images
Page Six: Wendy Williams to Get Her Own Wax Figure at Madame Tussauds New York

Wendy Williams is to be immortalized at Madame Tussauds' famous wax museum.
Celebrity talk show host Wendy Williams is getting her own Madame Tussauds wax figure in the iconic museum's New York location, alongside some of the greatest stars of all time.
The news was revealed by Page Six after the world-famous wax museum announced the singular honor it is bestowing on the talk show host.
Madame Tussauds has 25 museums throughout the world.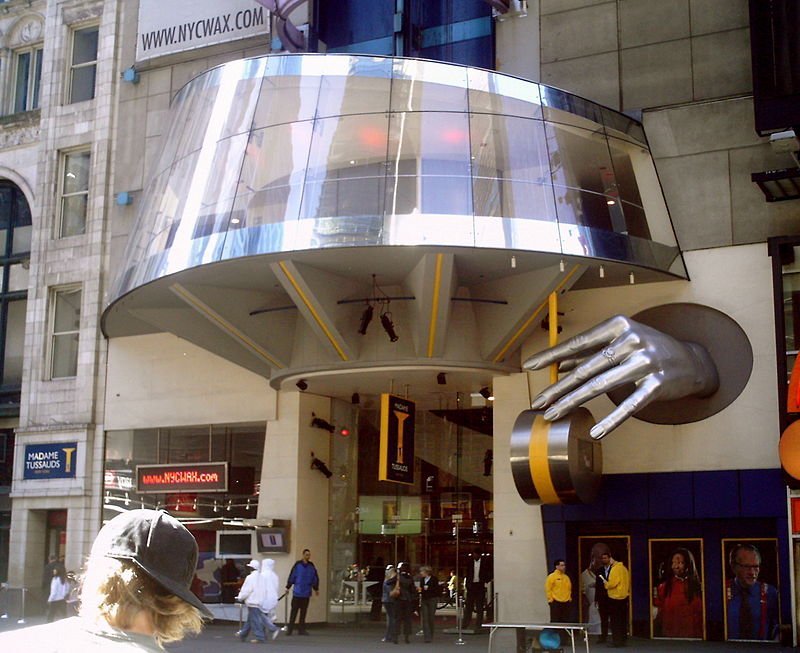 Madam Tussaud's in New York/ Source: Wikepedia
MADAME TUSSAUDS' TO WELCOME WENDY WILLIAMS
The museum, which houses thousands of lifesize and eerily lifelike wax simulacrums of the famous and infamous throughout history has selected Wendy as their new addition to their group of notable show hosts.
A spokesperson for Tussauds announced that Wendy will be a part of the exhibit alongside such luminaries as Oprah Winfrey. They said:
"Wendy has a longstanding career in entertainment and has built a devoted fan base which made her a highly requested figure at the star-studded attraction."
WENDY WILLIAM DECLARED "POP CULTURE ICON"
Tussauds revealed that they had been receiving a flood of requests for Wendy's inclusion in their exhibit, and have ordered the $50,000 figure made for inauguration in 2020. Tussauds said:
"The national treasure joins fellow veteran TV hosts Oprah Winfrey, Jimmy Fallon & Al Roker further solidifying her place as a pop culture icon."
ANOTHER HONOR FOR WENDY WILLIAMS
The Tussauds declaration comes hot on the heels of yet another accolade the talk show host has received this year. Wendy got her star on the Hollywood Walk of Fame in October and is officially among the great in showbiz.
THE BEST OF TIMES, THE WORSE OF TIMES
If Wendy's year is ending with a bang and a shower of fireworks, it started with a whimper and a flood of tears.
In the beginning of the year, the talk show host admitted she was struggling with addiction and was living in a sober house in New York, and just days after that it was revealed that her husband had welcomed a child with his long-time mistress.
Wendy fired Kevin Hunter from his job on her show and instituted divorce proceedings, and since then, things have been looking up. Wendy is living her best life and garnering recognition for her work on an unprecedented scale.
Congratulations, Wendy Williams.
WELCOME TO MADAME TUSSAUDS
Wendy Williams' simulacrum will make its home in New York's Madame Tussaud, but the original wax museum first opened its doors in the 1830s, in London.
It was the traveling show's first permanent home since Marie Grosholtz ( the original Madame Tussaud) took her exhibition of wax statues of some of the famous victims of the French Revolution on the roads of Europe.
Tussaud had been the art teacher to Madame Elizabeth, the sister of King Louis XVI of France, and was imprisoned for three months awaiting execution.
Luckily she survived the Terror, and today Madame Tussauds has 25 museums throughout the world.
Please fill in your e-mail so we can share with you our top stories!