NeNe Leakes Appears to Shade Her Co-Stars as She Calls Her Return to RHOA The Real Premiere
Reality star NeNe took to social media to hype her first appearance on RHOA this season.
NeNe Leakes has never counted modesty among her virtues, so it was no surprise to fans when the reality star made a bombastic announcement on her Instagram account.
NeNe declared that the "real premiere" of the hit reality show's new season is going to be her first appearance - two episodes after the season started.
NeNe has hinted that she and Gregg couple might be discussing seeing other people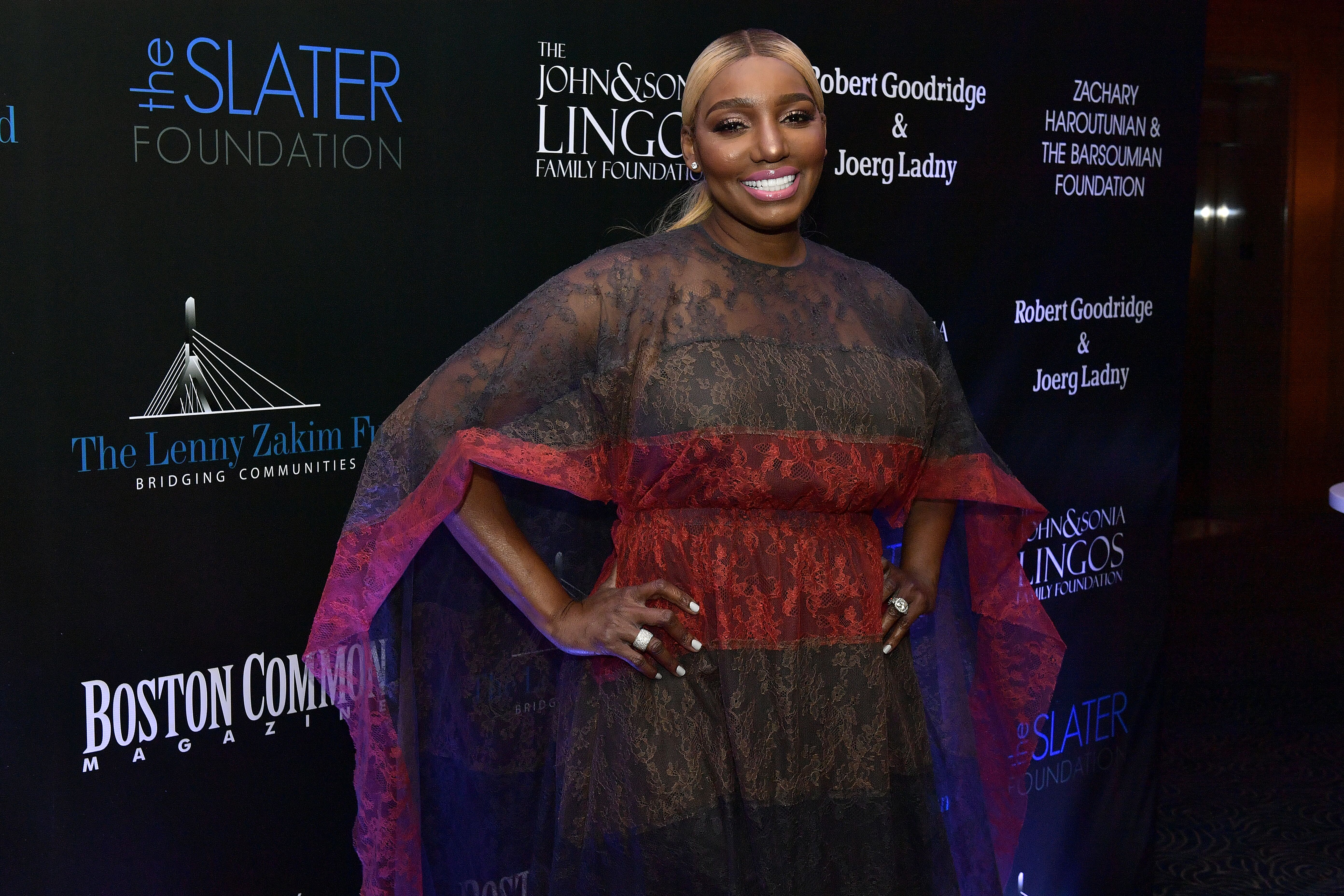 NENE LEAKES CONSIDERS HER SELF RHOA'S "MAIN COURSE"
Comparing "Real Housewives of Atlanta" to a gourmet meal, NeNe referred to the first two episodes of the new season (in which she does not appear) as an amuse-bouche, mean to tease the fans' appetite.
The real event, the main course, she claims, is NeNe herself in all her tempestuous glory. She shared a post on Instagram and wrote:
"Now that the pre-show has ended, The REAL PREMIERE starts SUNDAY at 8pm on @bravotv....."
NENE LEAKES PROMISES "MEATY" SEASON
NeNe's return to season 12 does promise to dish up a lot of meaty, juicy clashes with her long-time nemesis Kenya Moore to RHOA, and her former friend Cynthia Bailey. Expect lots of succulent, spicy tit-bits of pure NeNe...
NENE LEAKES SHADES CO-STARS
In another post on Instagram, NeNe shared a photo of herself dancing and in the caption, she subtly shaded her RHOA co-stars, insinuating that they try hard, but can't match her verve or popularity. She wrote:
"WHOOT WHOOT yo girl is back SUNDAY at 8pm on @bravotv TUNE IN to get yo life #RHOA Can't NOBODY do it like me! They try real hard tho? #hbic #the1 #og"
A SEASON THAT PROMISES A LOT OF HEAT
The return of Porsha Williams and Kenya Moore promises to spice up the season considerable, with both stars being recent mothers and both going through troubled moments in their romantic relationships.
We are sure NeNe will not allow anyone to steal her limelight, so be ready for anything and everything as she squares up to battle her rivals for the crown in an RHOA version of "Game of Thrones."
It's going to be a hot winter in peach country...
NENE LEAKES SPEAKS ABOUT "OPEN MARRIAGE"
NeNe and Gregg Leakes have been together on and off for 24 years. They have stuck together through thick and thin - went through a divorce, reconciled and remarried. 
For the first time, NeNe has hinted that she and Gregg couple might be discussing seeing other people, even though divorce is not on the cards. NeNe said:
"We're just really having a grown-up, adult conversation about open marriages. Of course, I wouldn't want to have an open marriage and, if it really got to that point, I'd probably give Gregg the peace sign, but people have had a lot of things to say about our relationship."
The question that leaps to mind is: If you don't want an open marriage why discuss it at all...
NeNe and Gregg have been through some difficulties since he was diagnosed with cancer, and though he is now cancer-free, the stress of his illness seems to have taken its toll on the marriage.