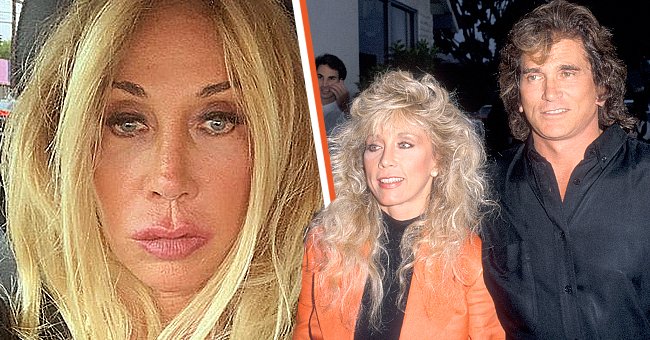 instagram.com/cindylandon1 | Getty Images
Michael Landon's Widow Cindy Still Holds Husband's Memory Close & Never Remarried
Legendary actor Michael Landon's third and last wife was Cindy Landon. It's been around three decades since the star passed away, but his wife still has married anyone else.
Michael Landon met his future wife, Cindy Clerico, in 1974 on the set of "Little House on the Prairie," where she was working as a makeup artist. The two ended up falling in love and starting a life together.
The couple married on Valentine's Day in 1983 and stayed together until his death on July 1, 1991. Together they had two children, a daughter Jennifer and a son Sean Landon.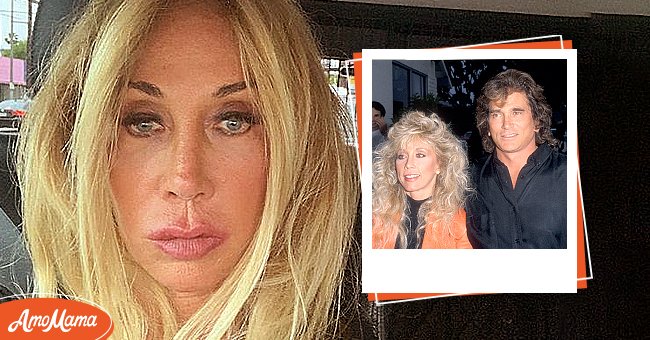 Cindy Landon in a car on her way to a vegan pizza place in Lincoln on May 9, 2019, and she with Michael Landon at the La Scala Restaurant Grand Opening Celebration on June 2, 1989, at La Scala Restaurant in Malibu California | Photos: Instagram/cindylandon1 & Ron Galella/Ron Galella Collection/Getty Images
WHO IS CINDY
Cindy Clerico was welcomed into the world on January 27, 1957, in Los Angeles, California. Besides working as a makeup artist, she's worked as an actress, philanthropist, and producer.
Some of her work includes 2011's "After Kony: Staging Hope," 2016's "Sanctuary," and 2018's "The Game Changers." She was Michael's third wife and never married again after he passed on.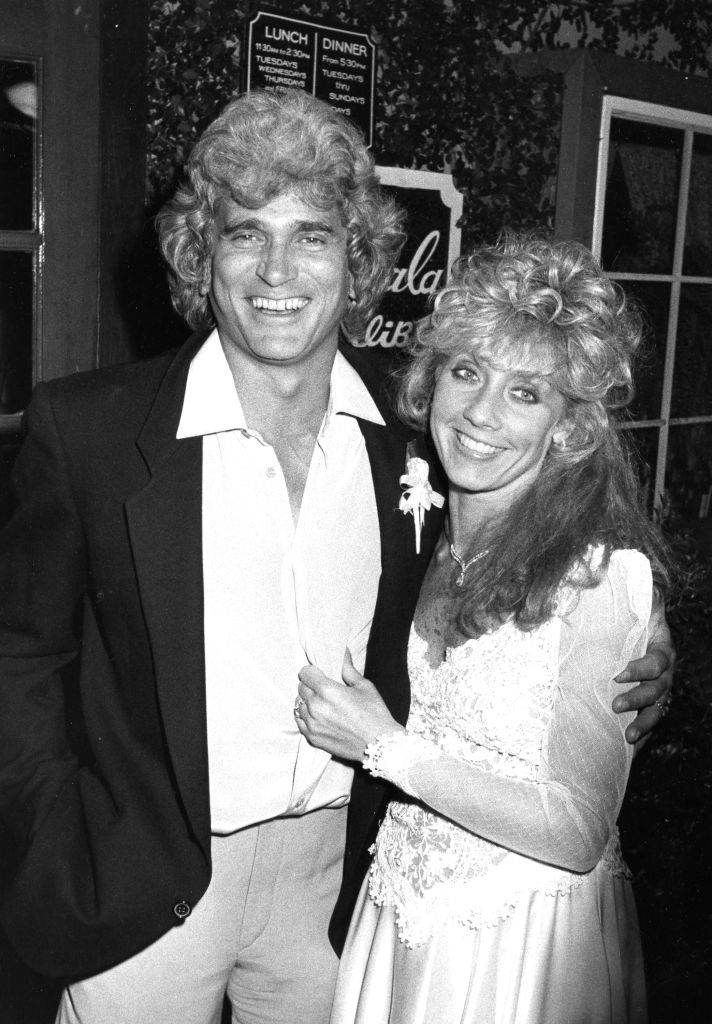 Michael Landon and his wife Cindy Clerico at their wedding reception on February 14, 1983, at La Scala Restaurant in Malibu, California | Photo: Ron Galella/Ron Galella Collection/Getty Images
MICHAEL'S BACKGROUND
Cindy's husband was famous as an actor but also worked as a director, writer, and producer. The star is an unforgettable icon in Hollywood with roles on shows like "Bonanza" and "I Was a Teenage Werewolf."
Before he met Cindy, the star was married twice before. His first wife was Dodie Levy-Fraser, whom he married in 1956, and they shared two sons, Josh, who was adopted, and Levy-Fraser's son Mark, before divorcing in 1962.
The actor then found love again and married his second wife, Lynn Noe. With her, he had four more children - Michael Jr., Leslie, Shawna, and Christopher, before going their separate ways in 1982.
The following year, he married Cindy, his last wife. The writer and director of "The Loneliest Run" and "Sam's Son" stayed with her until his tragic death from pancreatic cancer at age 54.
THE HOME CINDY SHARED WITH MICHAEL
While they were married, Michael and Cindy lived in an 11-acre Malibu property. They had lived together happily in it, building memories with their two children, Jennifer and Sean, their pets, and some horses.
The Landon home was described as "a lush Spanish hacienda-style" that was once featured in Architectural Digest. The late actor lived and passed away in that home.
WANTING TO MOVE HOUSE
In 2019, the estate, which remained 30 years after Michael's death in 2021, still held a family bond that wasn't broken. Cindy found a new beach house and was ready to leave the home she'd shared with Michael, stating:
"I had every intention of moving into the home but when it came time to move I realized I wasn't ready to sell and move from the home Michael and I built together..."
LISTING THE HOME
Instead, Cindy ended up renovating the ocean-front home, and with her son, Sean's assistance in 2018, they listed the Malibu beach house for $18 million. At the time, Sean worked as a Coldwell Banker listing agent.
Michael's son explained that he'd always have a "special love" for the home he grew up in. However, he confessed that selling it was emotionally easier and exciting for him.
RENOVATING THE HOME
The legendary actor's widow ended up investing over $4 million to renovate the home. She even hired acclaimed architect Doug Burdge to do the design work for the luxurious house.
Maybe one day she'll [Cindy Landon] meet someone as worthy as Michael [Landon] was.
Burdge has been responsible for creating more than 200 Malibu luxury estates. He's also had the pleasure of working in restaurants, shopping centers, boutique hotels, and private clubs.
CINDY NEVER REMARRIED
After losing Michael, Cindy was devastated. Even though she was younger than him by 20 years, they shared an undying love, and she told Forbes in 2018 that she felt closer to him in their home.
Besides the children he had with her, Michael had nine children in total. Even though his widow might sell their home, one thing that's true is that he'll always remain the love of her life.
Since his death, Cindy has not married someone else and seems content with focusing on her career and children. Maybe one day she'll meet someone as worthy as Michael was.
LITTLE KNOWN FACTS ABOUT LANDON
Only Michael's diehard fans would know the following information. He was named Eugene Maurice Orowitz at birth and chose his stage name by flipping through the white pages.
What's ironic is that his first acting role and starring appearance was on a show called "Telephone Time." The late star wasn't only great at acting but he also partook in sports with javelin being his strong suit.
In 1954, Michael actually broke the record for javelin throwing while in high school. He was so good that he managed to earn himself an athletic scholarship to the University of Southern California.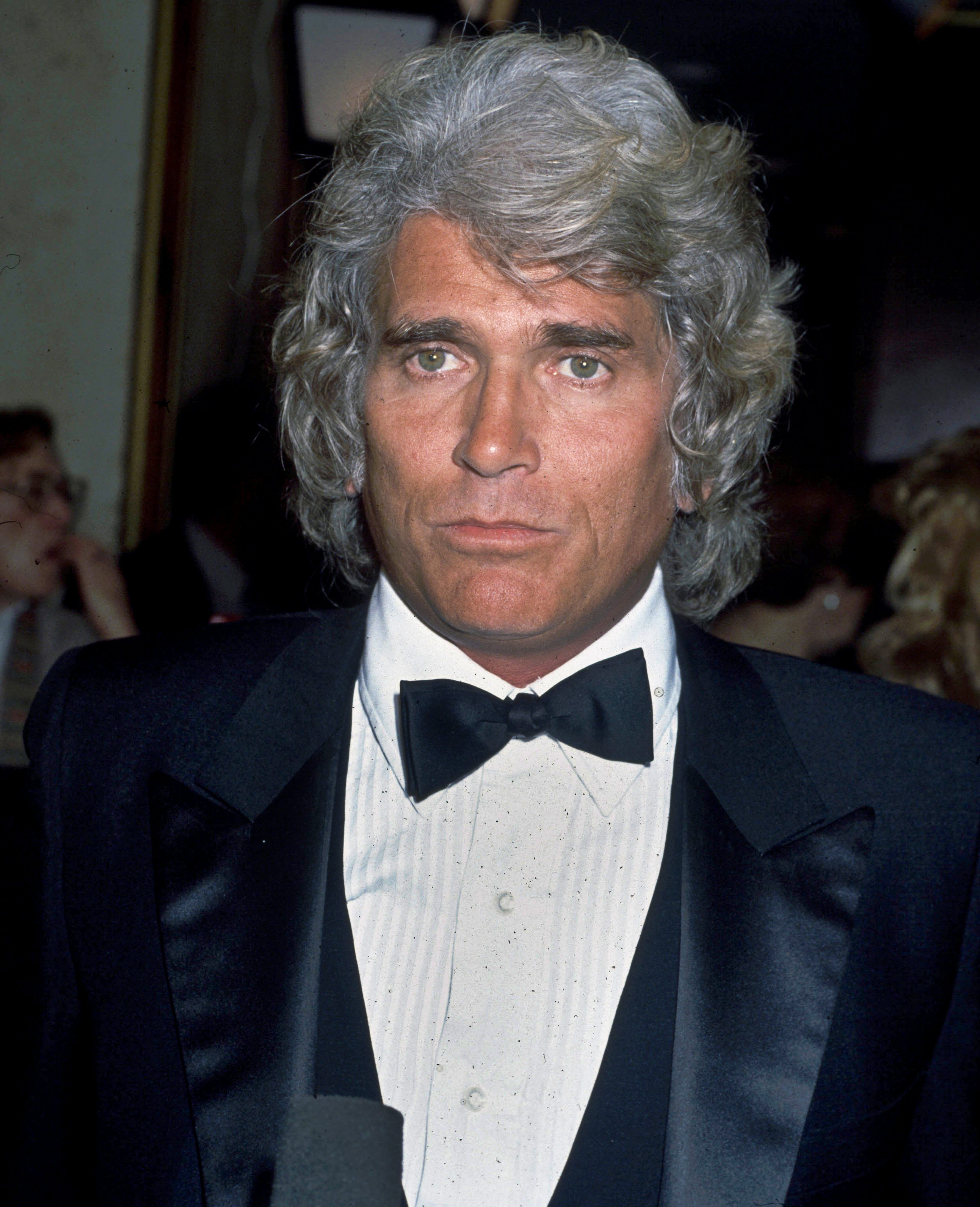 American actor Michael Landon posing in an image taken in Hollywood, California, circa 1990 | Photo: Kypros/Getty Images
Sadly, the star had to drop out after suffering an injury. He had torn ligaments in his shoulder and javelin needing arms to work, which led to him ending his participation in the sport.
Sadly, his focus on athletics proved detrimental to his grades. Michael was a straight-A student in elementary school with an impressive IQ of 159, but he only graduated third from the bottom of his class.
If he had lived longer, the actor might have reached the invincible level that fans joke about with Chuck Norris. The notorious martial artist and "Walker Texas Ranger" actor actually taught Michael karate.
"The Way of the Dragon" star also had other famous students under his belt including, Steve McQueen, Priscilla Presley, and Bob Barker.
Please fill in your e-mail so we can share with you our top stories!