Michael Strahan's Twin Daughters Sophia and Isabella Look Trendy in Sneakers as They Pose in Sunset Pics
Michael Strahan's twin daughters' beauty got enhanced by the sun in new photos showing them walking under sunset rays.
It's an open secret that Michael Strahan's twin daughters, Sophia and Isabella, are beautiful redheads, and their beauty got magnified under the Nevada sunset.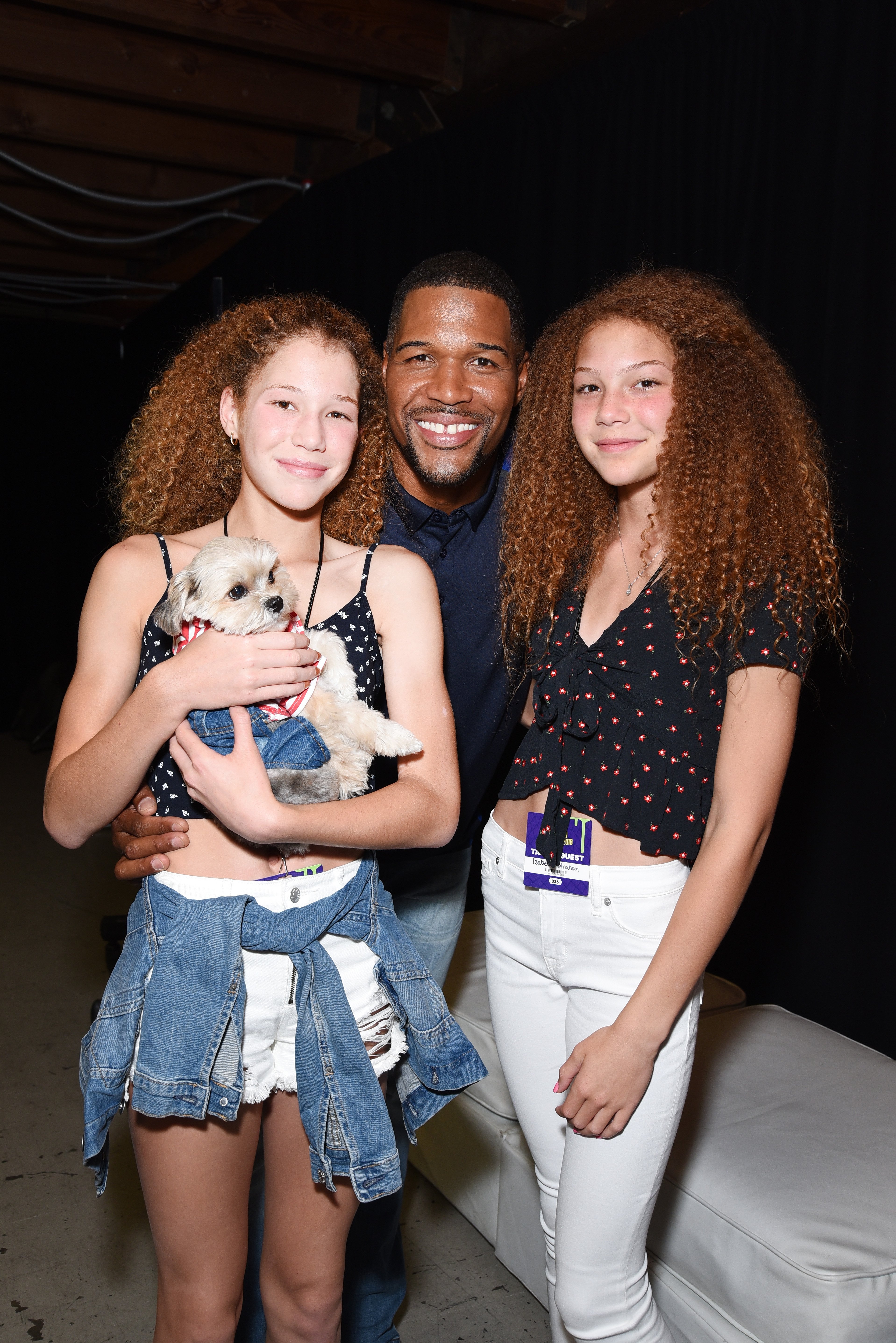 WALKING AT SUNSET
The twins who are currently visiting Las Vegas shared different photos that showed them walking at sunset in sneakers. On Sophia's Instagram, she shared two pictures.
The first showed her dressed in a striped long-sleeved crop top, loose green pants, and white, black, and orange designed sneakers posing in front of a graffiti wall, which inspired her single-word caption, "Graffiti."
In the second, the teenager who held her curly hair up walked across an intersection with a big motel sign. Her left hand rested on her thigh, and the setting sun created pole shadows behind her.
GLOWING UNDER THE RAYS
On Isabella's "Cross" captioned post, the teenager dressed in a printed crop T-shirt, blue jeans ripped at the knees, black leather belt, sneakers with white and blue design, and with her hair let down walked across the same street as her sister. The sun hit her face, and she glowed under the rays.
The twins are Strahan's daughters from his second marriage to Jean Muggli. The former NFL star shares a close relationship with the girls, and although they live in different states, the "Good Morning America" host makes time to visit them, and when the girls are not in school, they spend time with their father in New York.
BROTHERS AND SISTERS, REGARDLESS OF MOTHERS
Earlier this year, the twins attended the Nickelodeon Kids Choice Sports Awards, with their dad. They walked the red carpet together, and Strahan, who hosted the event, later shared on Instagram a photo of him and the girls at the end of the show, joking in the caption that they almost kicked him out.
Aside from Sophia and Isabella, the "Strahan, Sara, and Keke" host is also dad to Tanita, and Michael Jr. He shares them with Wanda Hutchins, his first wife.
He also shares a close relationship with his older children, and the siblings get along with each other. Strahan once said about his children's bond,
"[They] are very close, and I'm proud of that. You worry about how kids will mix and blend, but brothers and sisters are brothers and sisters, regardless of different mothers."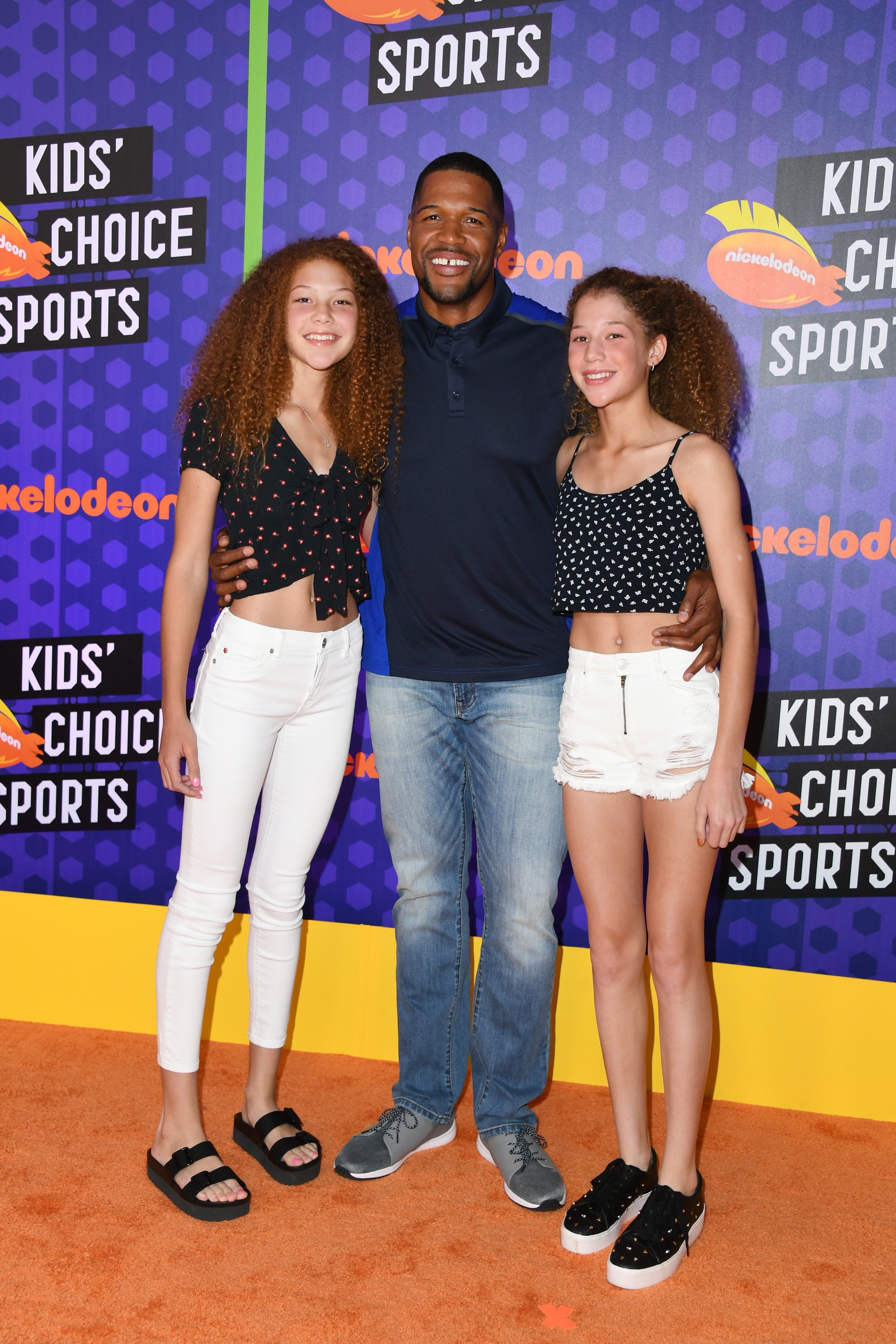 The Texas native also learns from his children, and they've taught him to treat life less seriously and live like nobody's watching.