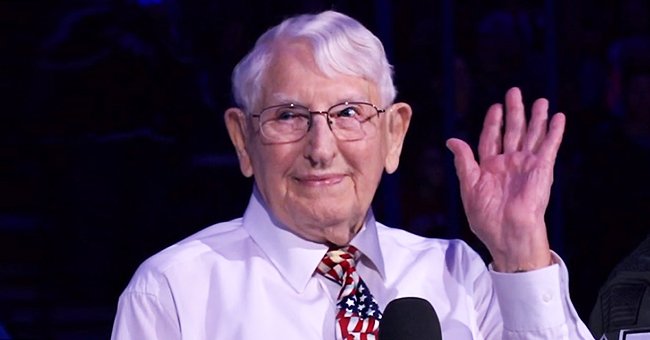 twitter.com/starsandstripes
101-Year-Old World War II Veteran Robert McClintock Sings the National Anthem and His Performance Is Moving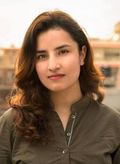 Retired army lieutenant Robert McClintock sang the national anthem on Military Appreciation Night in Tampa. He quickly became a social media sensation after the video of him singing the national anthem went viral.
Robert McClintock, a retired World War II veteran, recently turned 101 years old. 2 days after his milestone birthday, he became a part of a memorable rendition of "The Star-Spangled Banner."
Robert joined the US Army Corps when he was 17. He piloted P51 Mustangs and flew 86 combat missions over North Africa and Italy with the 86th Fighter Bomber Groups.
A HEARTFELT PERFORMANCE
Retired Air Force Tech. Sgt. Sonya Bryson accompanied Robert to sing the national anthem on Military Appreciation Night in Tampa.
Robert's voice did not give his years away as he sang the anthem. His rich voice did justice to the verses as Sgt. Sonya pulled her microphone down to give him a solo.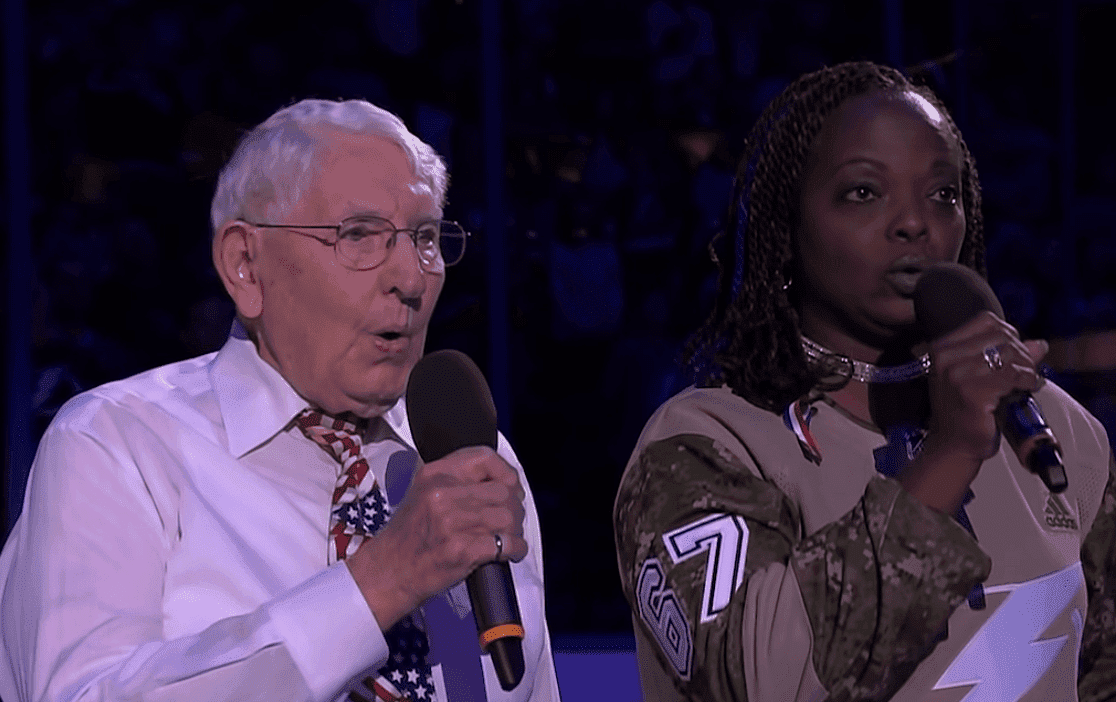 Retired veterans Sonya Bryson and Robert McClintock sing the national anthem as the Tampa Bay Lightning celebrate Military Appreciation Night at Amalie Arena. | Source: YouTube/NHL
The crowd was awed by Robert's performance. They cheered on as he continued to sing with all his heart.
It was the third time that Robert sang the anthem at a Lightning game.
ANOTHER EPIC PERFORMANCE BY A VETERAN
In another story, a World War II veteran, Pete DuPré, showed off his amazing talent by delivering a beautiful rendition of "The Star-Spangled Banner" with a harmonica.
Pete wowed the audience at a New York Knicks game as Veterans Day approached. The delightful old man put on a "World War II" hat as he played the harmonica rendition to the Madison Square crowd.
As his performance came to an end, Pete tipped his hat to the crowd who met him with a huge round of applause.
Pete has performed in many sporting events over the years. Previously, he performed the rendition of the national anthem at a Minnesota Vikings game.
WELL-DESERVED ATTENTION
After the game was over, players from the US team who won the World Cup title in July gave him high fives and hugs.
After his spectacular performance, it was no surprise that the audience showered him with so much love and attention.
The internet loves it when people give their all to deliver the best of what they can do. Previously, a video of a group of students performing a hypnotic dance routine went viral.
Please fill in your e-mail so we can share with you our top stories!