Throwback Students' Hypnotic Routine That Blew up the Internet in 2017
When a talented group of ladies performed their hypnotic dance routine for the "Crowd Pleasers Dance Area Competition" back in 2017, the world was awed. The performance never fails to give goosebumps even today.
Dance competitions can get truly intense with all the incredible moves and synchronized routines put together by incredible dancers.
But when a group of girls took the floor at the "Crowd Pleasers Dance Area Competition" in 2017, it was nothing like the audience had ever seen before.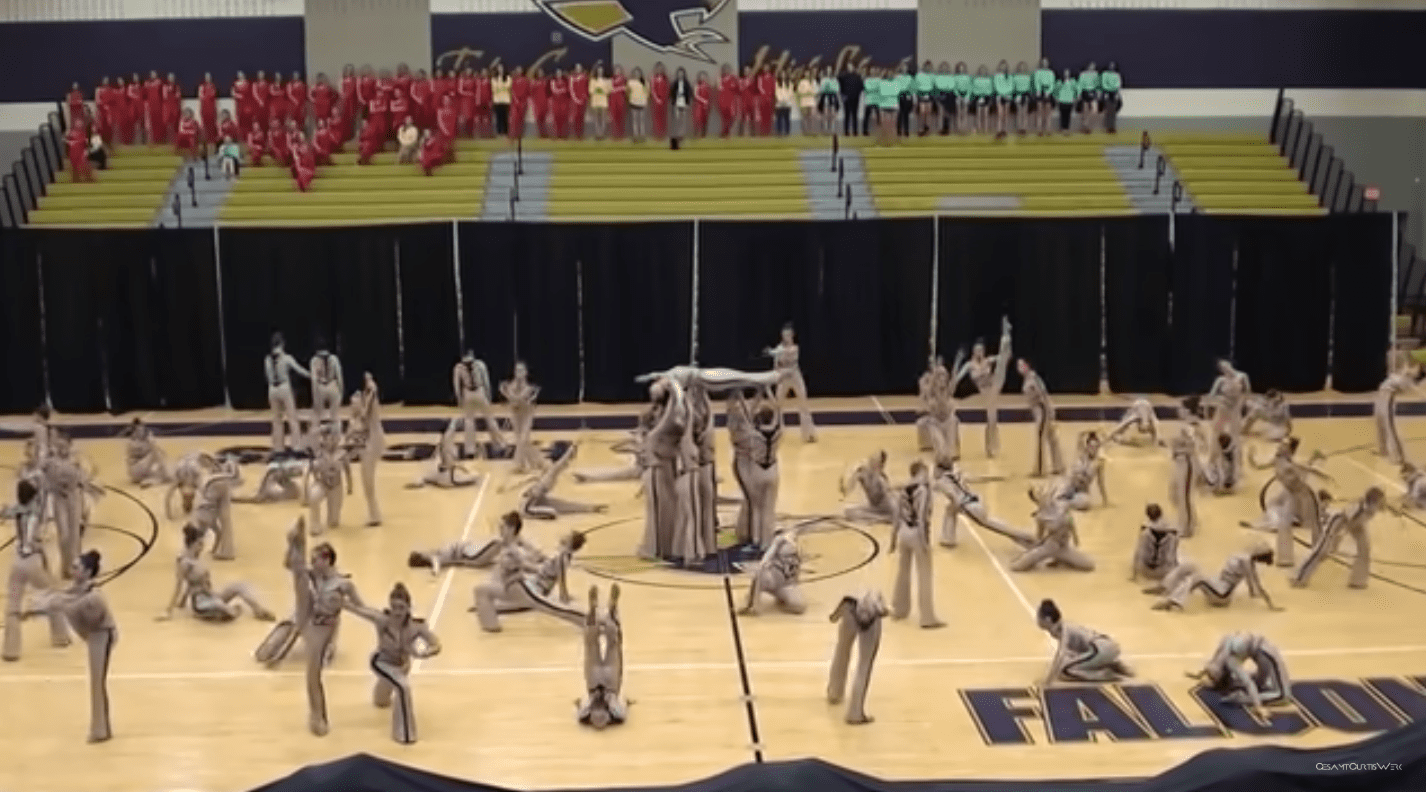 A SIGHT TO BEHOLD
The Southlake Carroll Varsity Emerald Belles rendered their fans speechless when they performed a mindblowing routine to "Sweet Dreams (Are Made Of This) by Eurythmics.
The synchronicity of all the dancers was unbelievably precise as the group molded into rows to put together a performance that will be remembered for decades to come.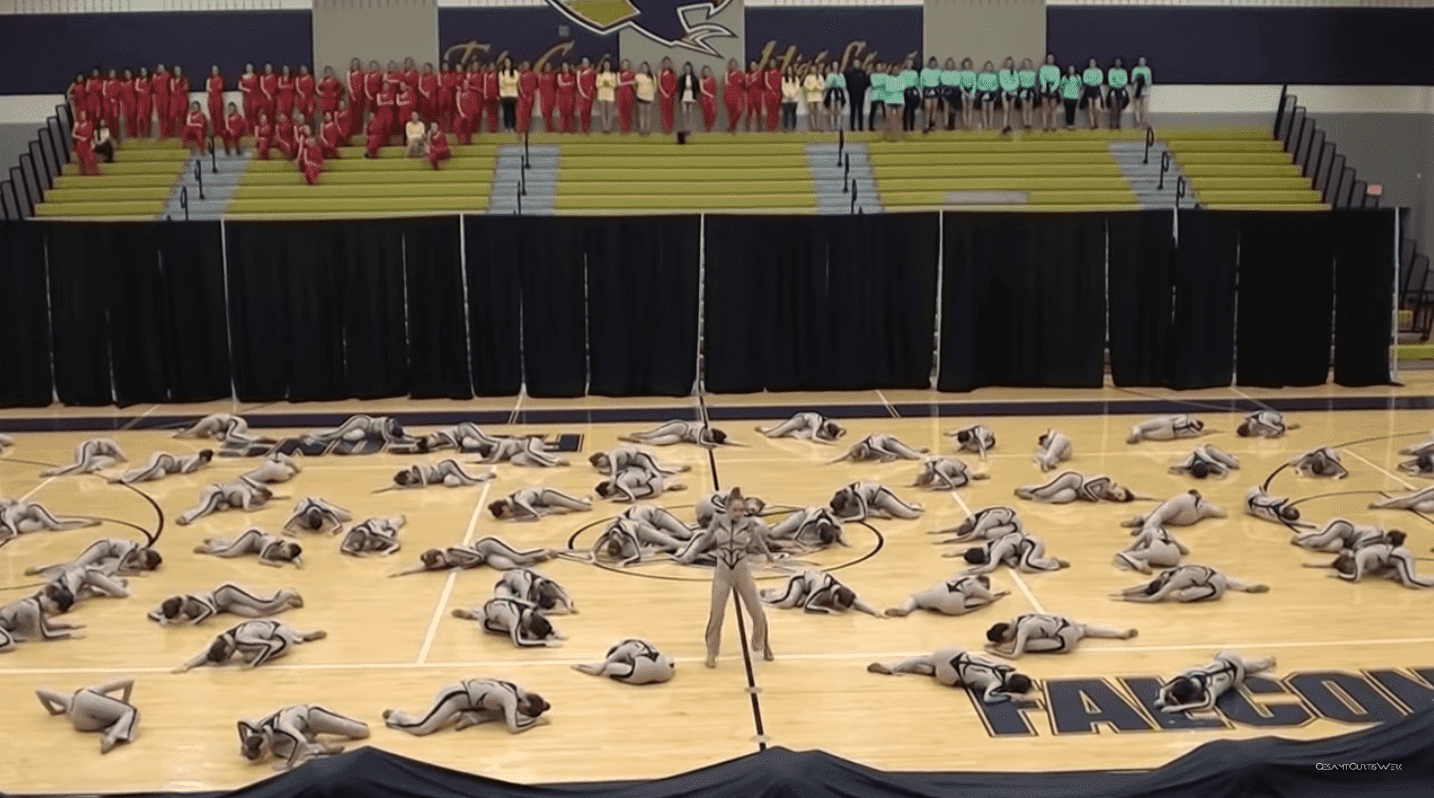 NOBODY MISSED A BEAT
Working with a large group of dancers can be challenging, especially with the kind of a routine the Emerald Bells were attempting. Had a single dancer missed one beat, the whole performance would be ruined. 
But the talented girls managed to keep everything flawless. Not a single one of them missed a beat, which was enough to make an onlooker wonder how many hours of practice and hard work was put into the whole act.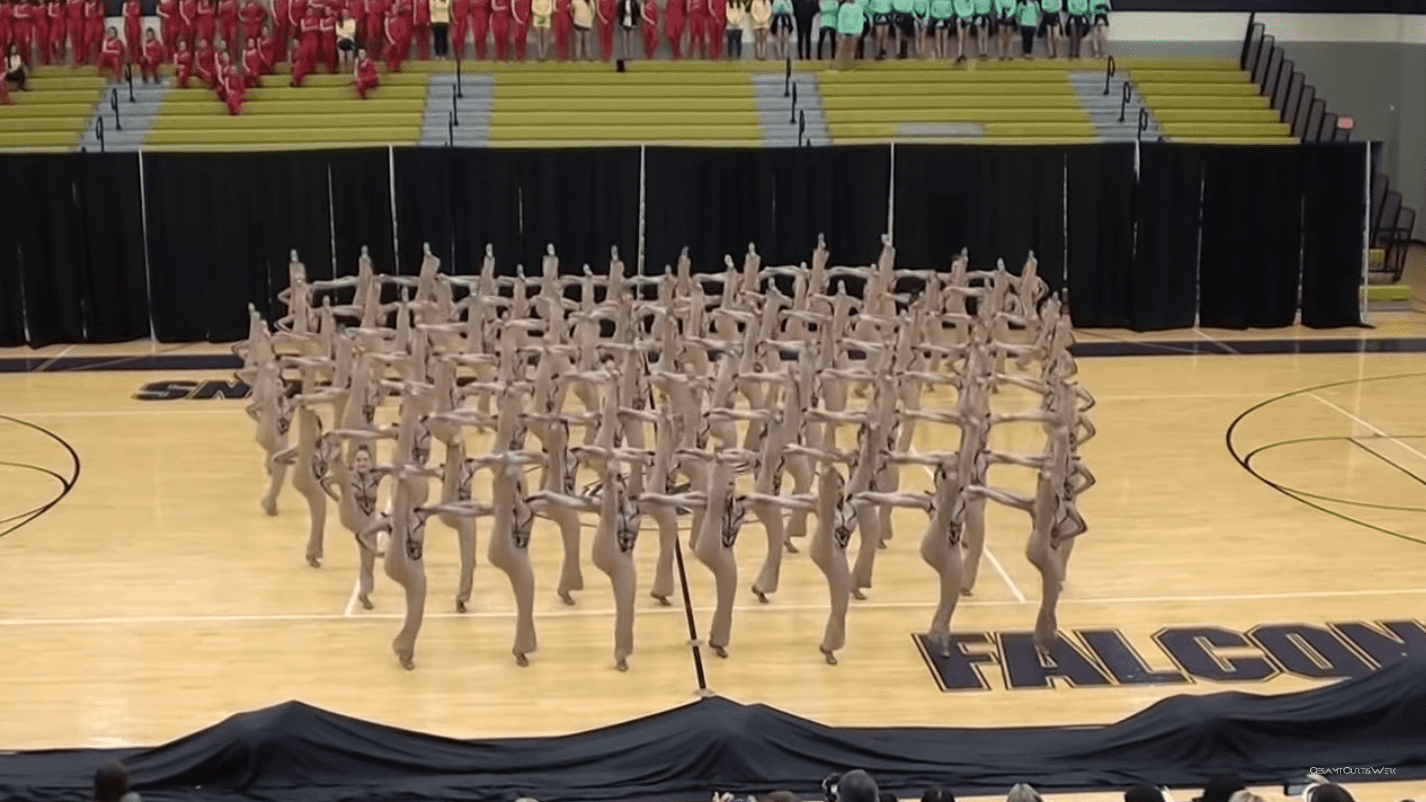 A SPECTACULAR ROUTINE
The whole act was full of jaw-dropping moments, but when the girls balanced one another while standing on one leg, it was a whole new level of awesomeness. 
Just when one thinks the routine cannot get any better, the Belles joined hands in a circle for a spectacular high kick routine.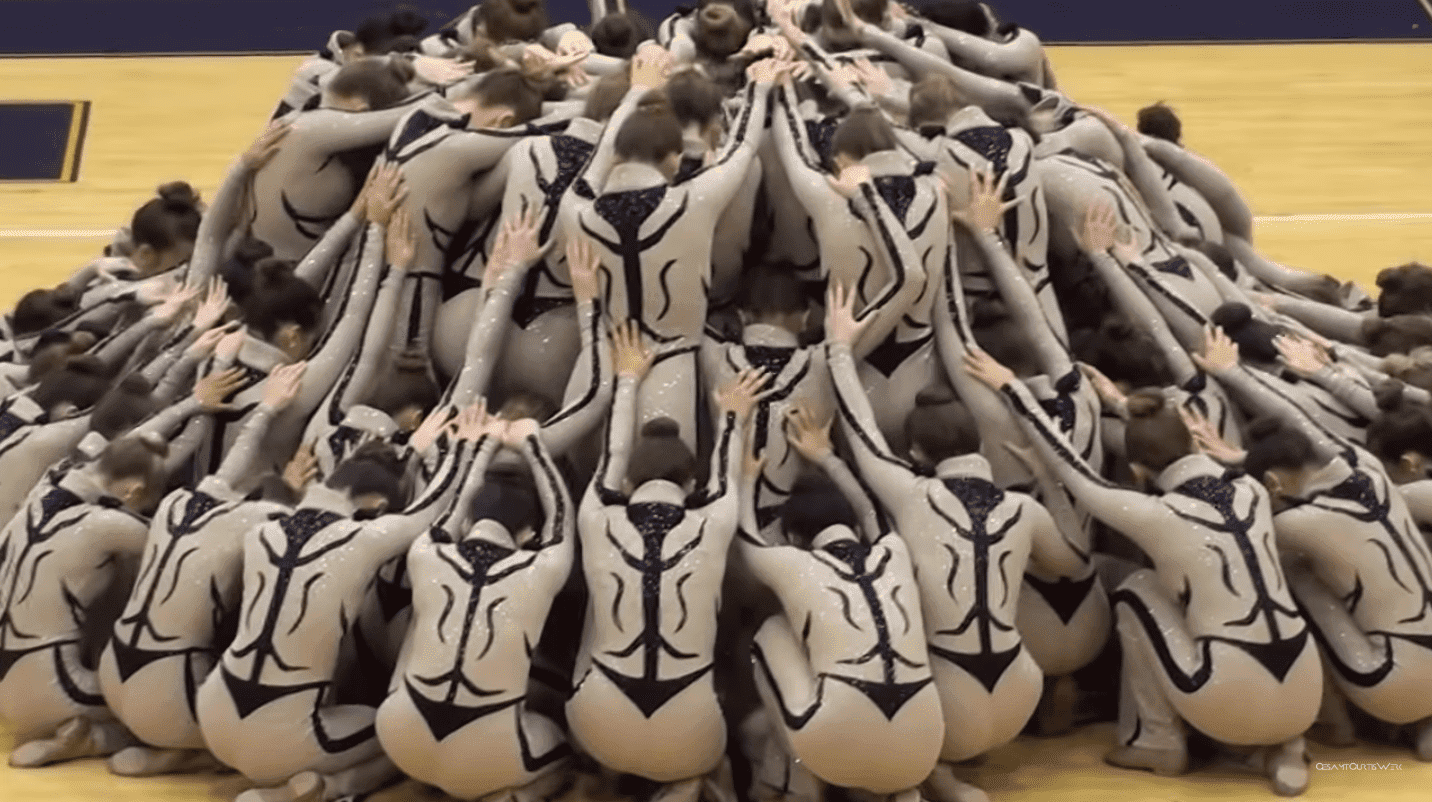 The dancers end the routine the same way they started it, with all the dancers winding down while they lifted the center dancer up and then lowering her back down to end the mesmerizing routine. 
Hats off to the incredible dancers who created magic on the dance floor. Here's another story of how a family went viral for having a swimsuit dance party in a winter storm.