Michelle Obama and Ellen DeGeneres Sing Duet about 'Becoming' Journal' in a New Video
Former First Lady Michelle Obama sang about her new book with a very special friend.
Michelle Obama has found a genius - and hilarious - way to promote her new book, "Becoming: A Guided Journal for Discovering Your Voice."
And for that, she had the invaluable help of the funniest woman on earth, her friend Ellen DeGeneres - and her fans loved it.
The new book is a complement to Michelle's best selling memoir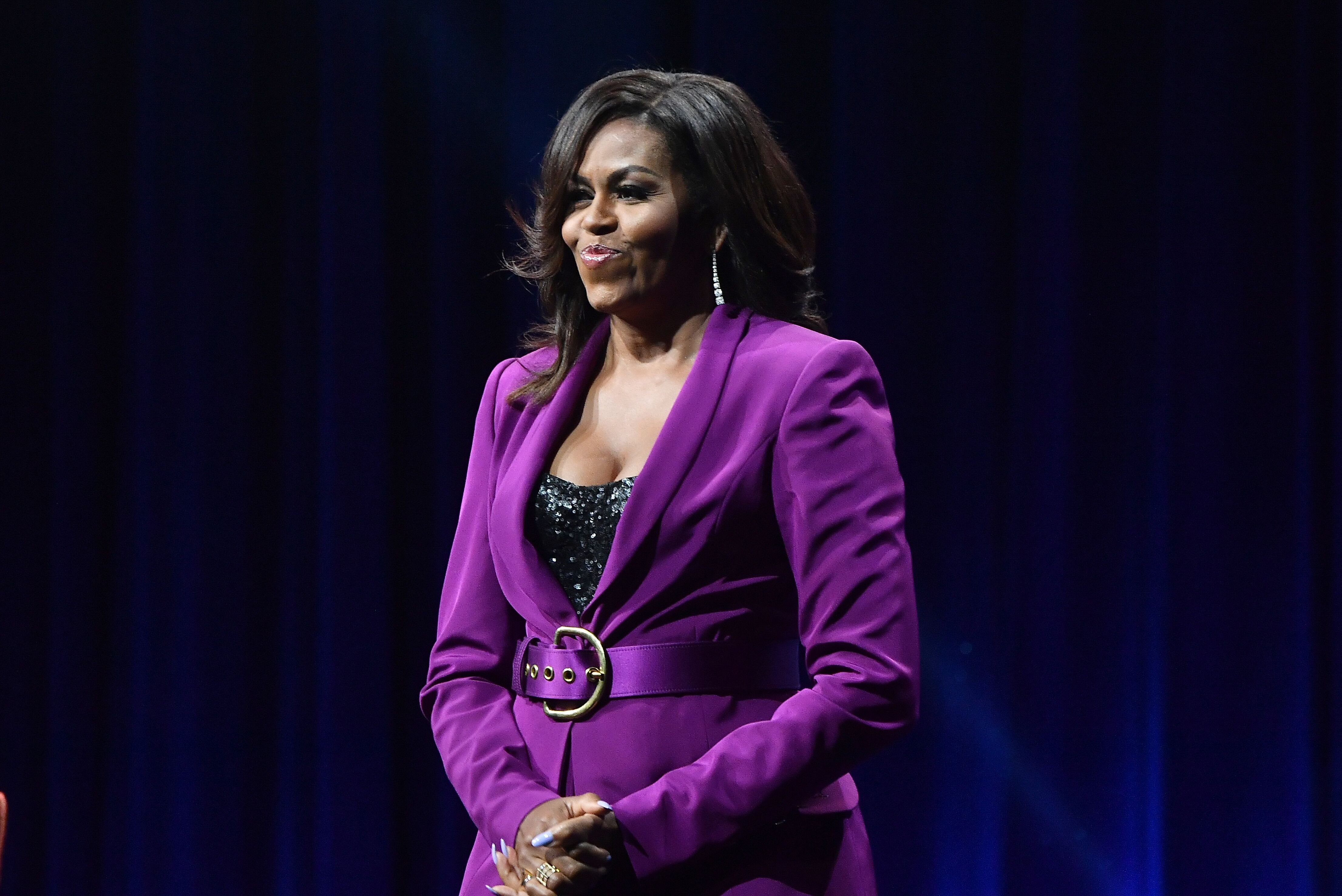 TELLING HER LIFE WITH A SONG
Michelle posted a video on November 21 in which she reveals she popped around to Ellen's house for a sing-along.
In the clip, Michelle can be seen joining Ellen on the piano, as the talk show host hammers out some notes and sings hilariously off-key. The former first lady joins in, and she actually can hold a note...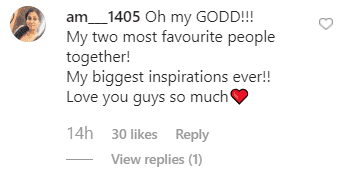 A COMPLEMENT TO "BECOMING"
The new book is a complement to Michelle's best selling memoir and offers to guide the reader through the compilation of their own memoir - their own personal history.


INSPIRING EACH PERSON ON THEIR JOURNEY TO BECOMING
Michelle revealed that she created the book to inspire each person on their journey to self-discovery, to becoming who they were meant to be.  Michelle explains to Ellen:
"The purpose of the Journal is to write down your own story of Becoming….to chronicle your memories, your thoughts, your ideas, your impressions…because every story matters. Even yours, Ellen."
"WHO ARE YOU BECOMING"
The book, which opens with a foreword by the former first lady, contains 150 questions and quotes to inspire readers to add their own stories to the pages, making the book their own.
As for Michelle, she is riding high. Her first book is now close to becoming the bestselling memoir of all time, and her second book promises to do just as well.
A lot of Michelle Obama fans are going to be hoping to find that journal in their Christmas stocking. 
Michelle Obama. That's it, that's the tweet. #GRAMMYs pic.twitter.com/spjFXnwrwl

— Fashionista.com (@Fashionista_com) February 11, 2019
MICHELLE OBAMA'S RETURN TO THE GRAMMYS
Just like Alicia Keys, Michelle Obama is going to be back at the Grammys in 2020 - and no, she is not going to be a guest again.
Michelle has been nominated for a Grammy in her own right -  the Grammy for spoken-word album for her work on the audiobook version of "Becoming." 
Her husband, Barack Obama, already has two Grammys: one which he won in 2006 for his audiobook recording of "Dreams From My Father";  and another in "The Audacity of Hope: Thoughts on Reclaiming the American Dream" which he won in 2008.
Vying with Michelle for that Grammy will be filmmaker John Waters for "Mr. Know-It-All", music composer Eric Alexandrakis for "I.V. Catatonia: 20 Years As A Two-Time Cancer Survivor," poet and playwright Sekou Andrews & the String Theory for an album of the same title and Michael Diamond and Adam Horovitz of the Beastie Boys for "Beastie Boys Book."