Gabrielle Union from 'LA's Finest' Shares Adorable Pics of Daughter Kaavia Striking a Pose in Cheetah-Print Outfit
Kaavia James poses like a pro in the latest photo posted by mom Gabrielle Union on Instagram.
Gabrielle Union and Dwyane Wade's daughter Kaavia James Union Wade dazzled in a new photo posted on Instagram by her proud mom.
The tiniest member of the Wade family has become quite the celebrity, with an Instagram following of nearly 1 million, and she's barely one year old.
Gabby and Dwyane better watch out: It looks like they have a little Diva on their hands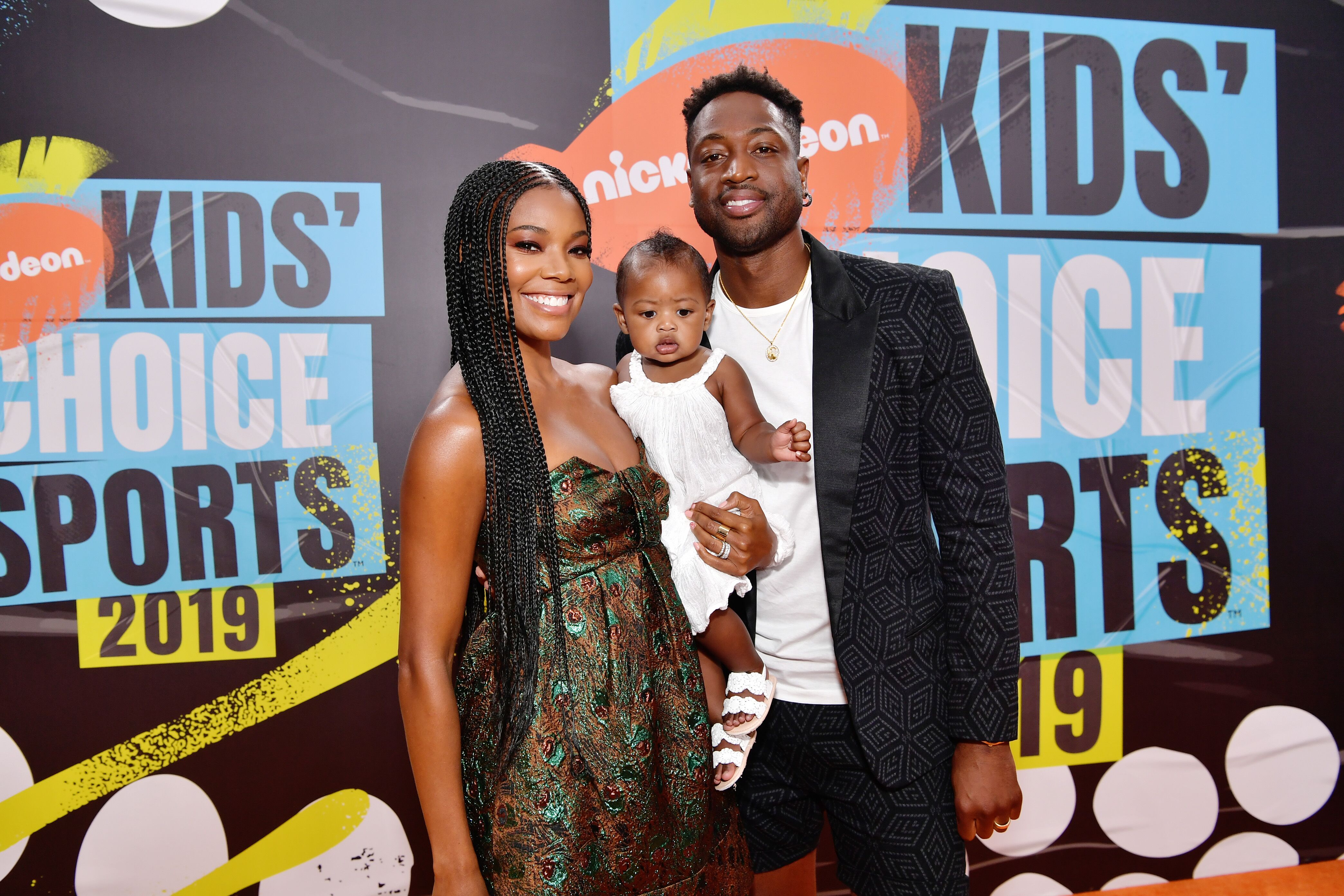 KAAVIA STRIKES A POSE
Gabrielle shared a series of brand new snaps of her "Shady Baby" on Kavia's Instagram, and it was an instant hit.
In the first photo, Kaavia is striking a classic pin-up pose, with one hand behind her hand as she sprawls on a carpet. Mom Gabrielle wrote:
"I bet you're wondering how I got here. It all started in a smoky lil juke joint outside of Bakersfield..."
KAAVIA TAKES A WALK ON THE he WILD SIDE
Kaavia is wearing a cheetah-print two-piece in what looks to be a velvety knit. Both the sweater and the leggings are decorated with narrow brown, black, white and red stripes running down the legs, and the sleeves.
THE FANS RESPONDED
The post garnered over 100,000 likes in just a few hours, and many of Kaavia's admirers commented:
gianstagram_wrote, referring to Kaavia's knowing look:
"Kaavia, serious question, this ain't your first time on this earth is it? ???"
"You and the camera was made for each other. ❤️"
SHADY BABY IS A SOCIAL MEDIA STAR
And those were just two of the many comments posted by her admirers. Little Kaavia has a loyal following of devoted followers and is already (almost) as famous as her mom and dad.
Gabby and Dwyane better watch out: It looks like they have a little Diva on their hands, and one with quite an attitude...
KAAVIA JAMES' 1ST BIRTHDAY PARTY
Gabrielle Union and husband Dwyane Wade threw a glorious party to celebrate the first year of their little miracle.
The couple chose as "The Wiz" as the theme, and Kaavia dressed up as Dorothy, and her friends channeled the Tin Man, Scarecrow and Cowardly Lion.
Glinda the Good Witch of the South and Evillene the Wicked Witch of the West also showed up to sing a song called "The Wiz Is Mine" to the tune of Brandy and Monica's "The Boy Is Mine." And of course, there were lots of munchkins running around, and lots of birthday cake.
Happy Birthday, Kaavia!