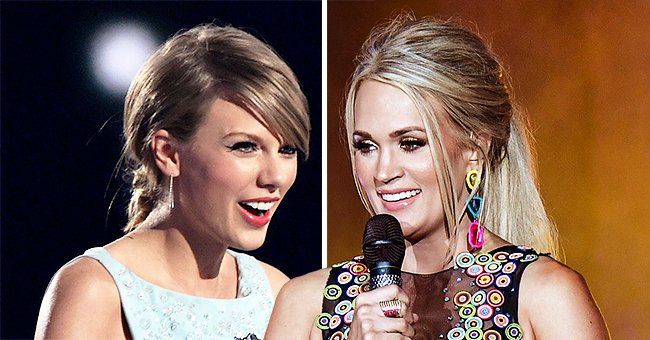 Getty Images
Celebrities Who Openly Dated Their Friend's Exes

If for common people it is hard to see an ex dating one of their friends, one would think that it would be much more awkward for celebrities, whose relationships are always under the spotlight. But this isn't always the case.
It is common knowledge that it is better to stay away from our friend's exes. It is an unwritten rule, a sort of code of honor among peers. But celebrities don't seem to have the same restrictions as we non-famous people do in this regard.
SELENA GOMEZ / TAYLOR SWIFT
Singer/actress Selena Gomez had a brief romance with the "Twilight" star Taylor Lautner in 2009 when the two coincided in Vancouver while shooting different films.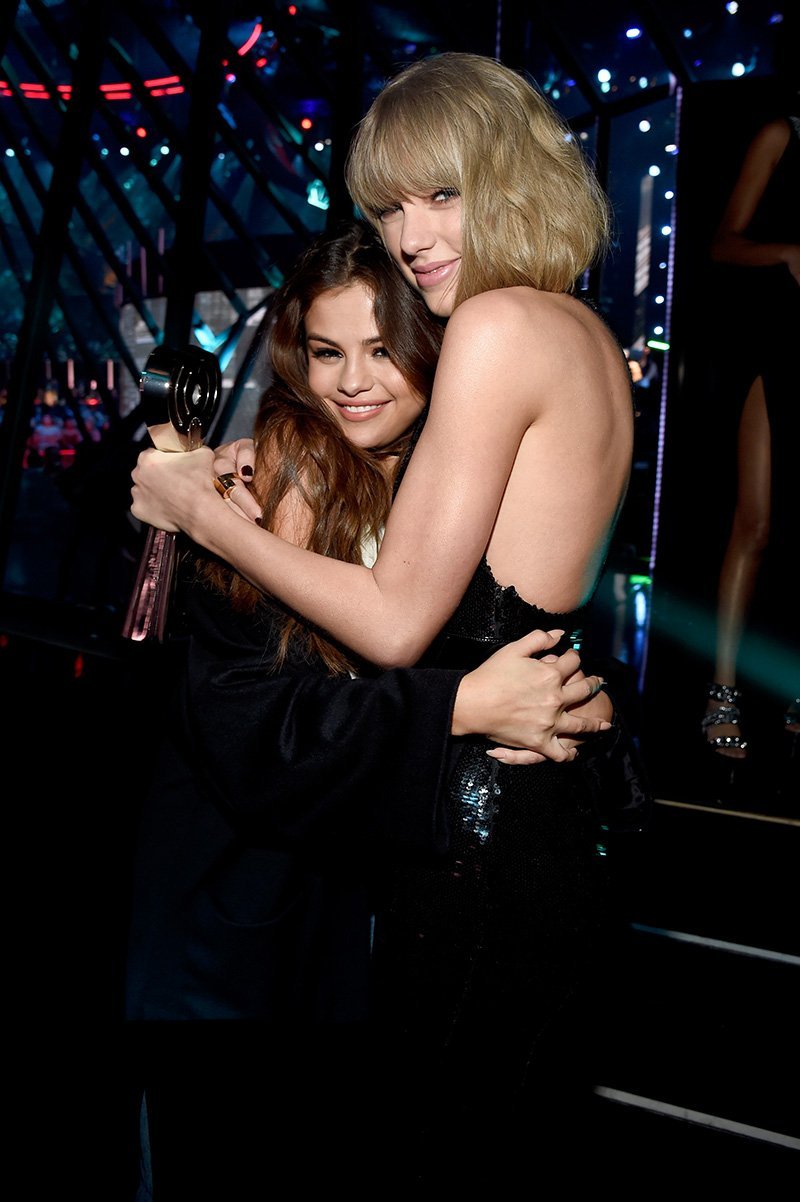 Selena Gomez and Taylor Swift. I Image: Getty Images.
Later that same year, singer/actress Taylor Swift played Lautner's school girlfriend in "Valentine's Day," and the two developed a real-life attraction that resulted in a relationship that went on for months. Swift and Gomez remain great friends.
KYLIE JENNER / GIGI HADID
Young billionaire Kylie Jenner dated model Cody Simpson for a short time in 2011 and then the two went their separate ways. A couple of years later, Jenner's good friend model Gigi Hadid entered into a relationship with Simpson that went on until 2015.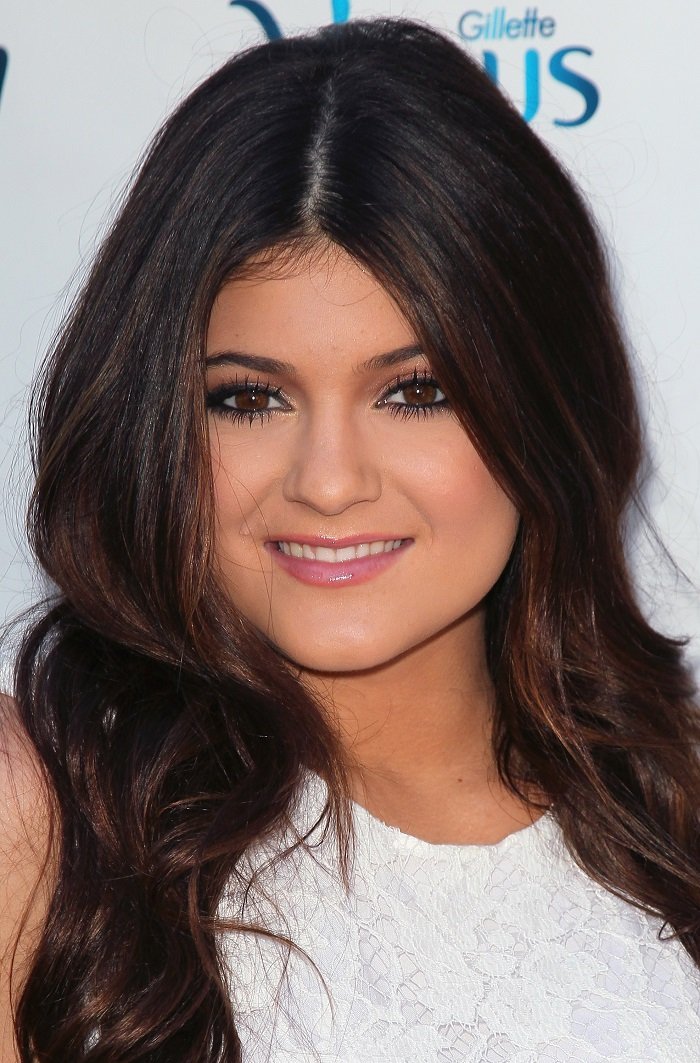 Kylie Jenner I Image: Getty Images
This hasn't affected the friendship between Hadid and the reality TV star, even though it is not a secret that Hadid is closer to Kylie's older sister Kendall, also a model.
GIGI HADID / TAYLOR SWIFT
Swift and singer Joe Jonas were involved with each other briefly in 2008, infamously ending with an even shorter phone call. As little as it all lasted, the romance inspired two heartbreaking songs for Swift, "Last Kiss," and "Better than Revenge."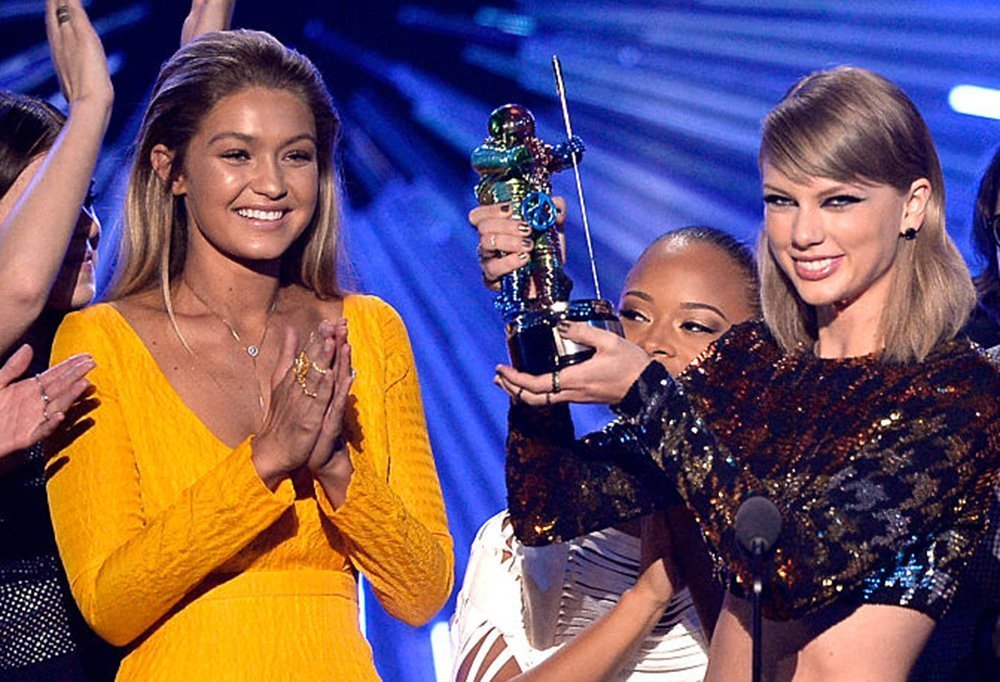 Gigi Hadid and Taylor Swift. I Image: Getty Images.
But two years after the breakup, things went full circle when Jonas started dating Hadid, Swift's close friend, in 2015. To prove that they had all buried the past, Swift went out on a double date with the then-couple.
TAYLOR SWIFT / KENDALL JENNER
Swift proved to be as understanding as her girlfriends have been when Kendall Jenner started to date singer-songwriter Harry Styles a year after his relationship with Swift came to an end after months of dating in 2012.
Kendall Jenner I Image: Getty Images
Despite the breakup inspiring a great part of Swift's 1989 album, she was fine when Kendall became involved with Styles in 2013, however briefly.
KATY PERRY / TAYLOR SWIFT
The two singers were infamously involved in a long feud until recent but they were friends for sure at least a decade ago. Rumor has it that what turned that friendship into animosity was that the two once dated singer John Mayer.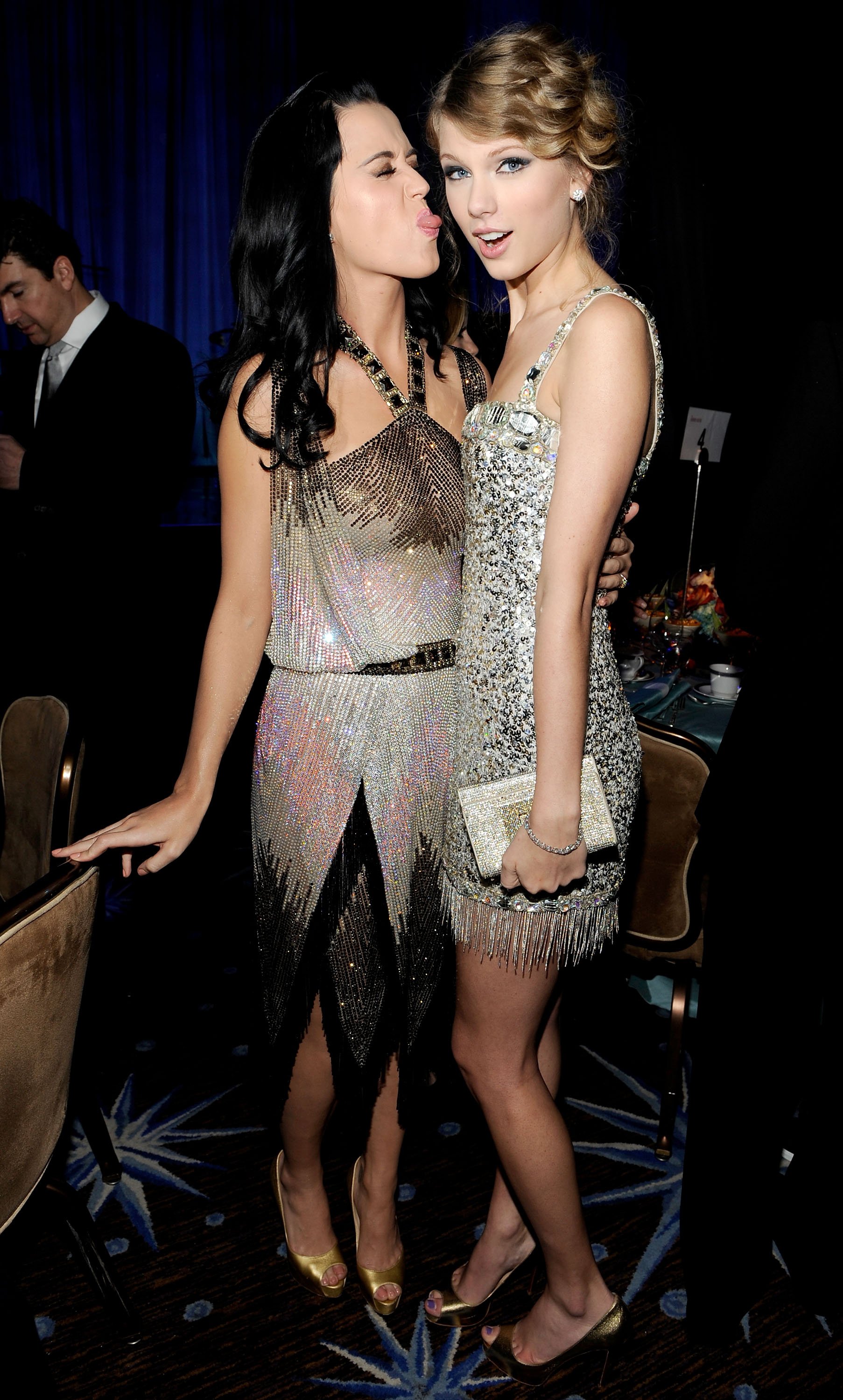 Katy Perry and Taylor Swift. I Image: Getty Images.
Swift had a brief romance with Mayer in 2010, penning the song "Dear John" as a result. Then, Perry dated him from 2012 to 2014. They both confirmed to have gone through years of confrontation when they announced a reconciliation in 2019.
COURTENEY COX / JENNIFER ANISTON
The two co-stars and friends from "Friends" had in common having dated Counting Crows frontman Adam Duritz, which has in no way harmed the close bond the two actresses share.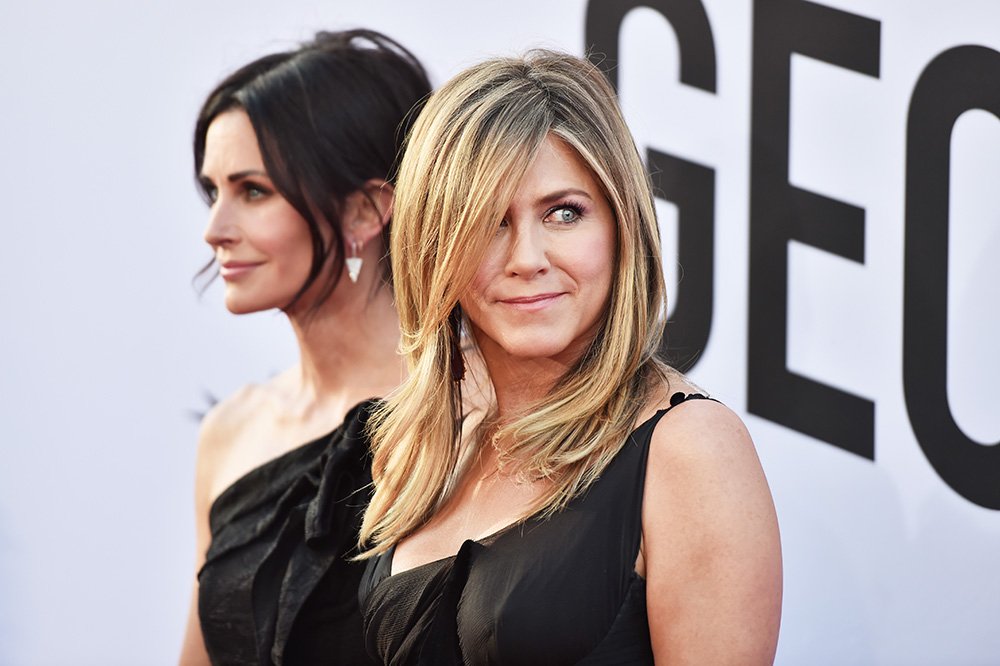 Courteney Cox and Jennifer Aniston. I Image: Getty Images.
Jennifer Aniston first dated the singer in 1995, but it didn't last long. Two years later, Duritz and Courteney Cox dated as well, however briefly.
ELIZABETH TAYLOR / DEBBIE REYNOLDS
Elizabeth Taylor lost her third husband, producer Mike Todd in 1958, when he was killed in a plane crash. Actor and singer Eddie Fisher, Taylor's best friend at the time, offered the star a shoulder to cry on and this evolved into a full romance.
The problem was that Fisher was then married to actress Debbie Reynolds, also a good friend of Taylor, until Fisher divorced her to marry Taylor only days after. Reynolds eventually forgave Taylor and the two remained friends until the end.
TOM CRUISE / JAMIE FOXX
In 2004, not long before Tom Cruise started courting his former wife Katie Holmes, of "Dawson's Creek" fame, the actor shared the screen with Jamie Foxx in "Collateral," becoming good friends in real life.
After Cruise and Holmes divorced in 2012, the news of a romance between Holmes and Foxx started to surface. In 2017, Cruise said he wasn't happy about it. The relationship went on until August 2019.
CHACE CRAWFORD / TONY ROMO
Dallas Cowboys quarterback Tony Romo dated country singer Carrie Underwood from 2006 to 2007, and right after the split, Underwood started dating the "Gossip Girl" actor Chace Crawford, a relationship that lasted from 2007 to 2008.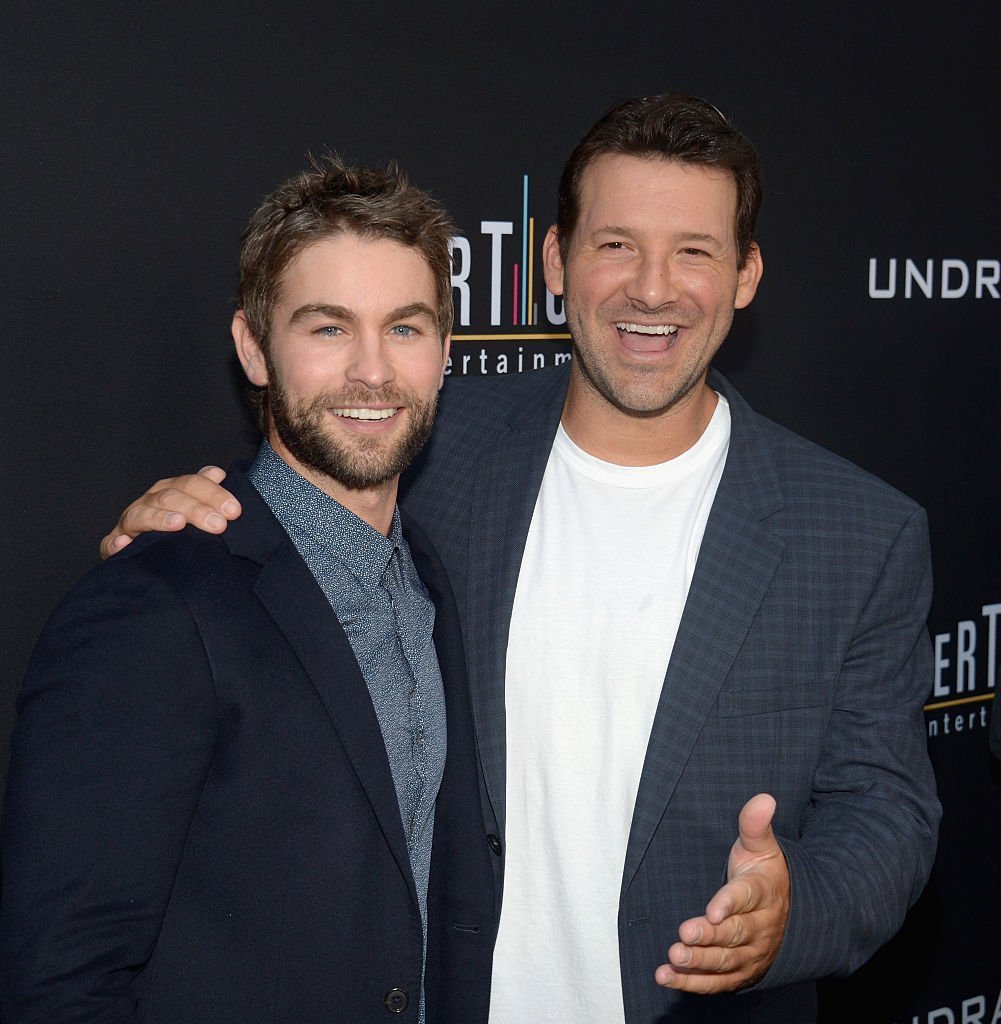 Chace Crawford and Tony Romo. I Image: Getty Images.
This hasn't stopped Romo and Crawford from enjoying not only their friendship but their family ties, now that Romo married Crawford's younger sister, model Candice Crawford, in 2011.
Please fill in your e-mail so we can share with you our top stories!