Colin Kaepernick Walked onto Field Wearing Kunta Kinte T-Shirt during NFL Workout
For his first opportunity to try out with the NFL since bowing out of the league in 2017, Colin Kaepernick wore a statement shirt. The shirt which bore the name Kunta Kinte represents a symbol of pop culture for the African-American community. 
Colin Kaepernick made a bold statement by wearing a T-shirt celebrating a symbol of pop culture. 
"We all know why I came out here. [I] showed it today in front of everybody. We have nothing to hide." - Colin Kaepernick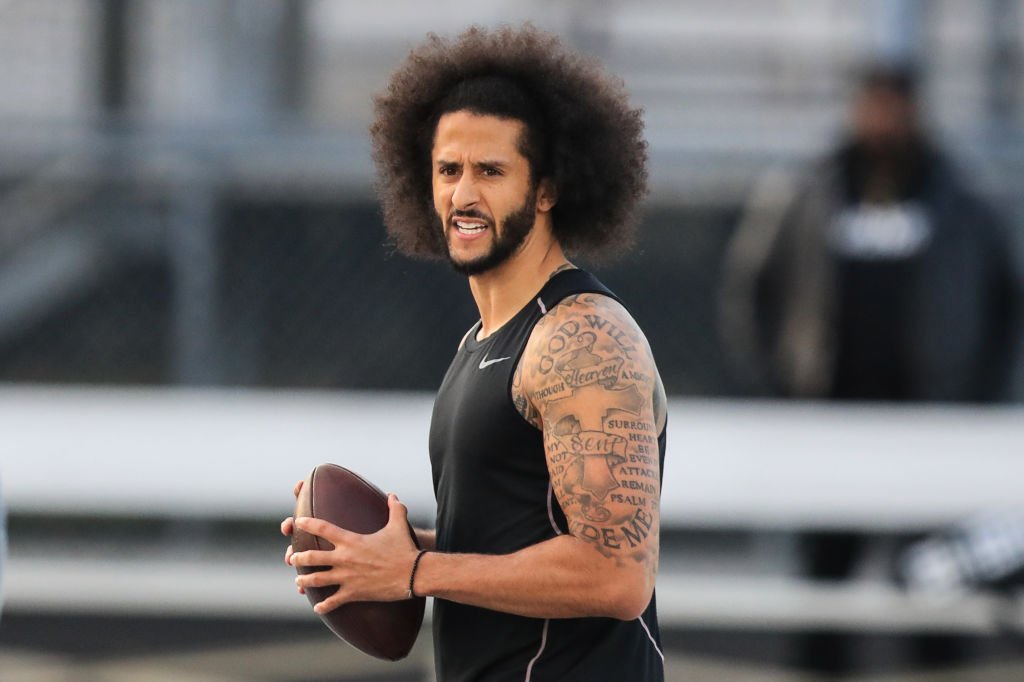 WHO'S KUNTA KINTE?
When Kaepernick walked onto the football field on Saturday for his NFL tryout, his T-shirt bearing the name Kunta Kinte drew waves of attention. 
The name, though not familiar to the younger generation, goes way back from over 40 years. It was the name of the character from Alex Haley's 1976 novel, "Roots: The Saga of an American Family" which was adapted into the mini-series, "Roots" the following year.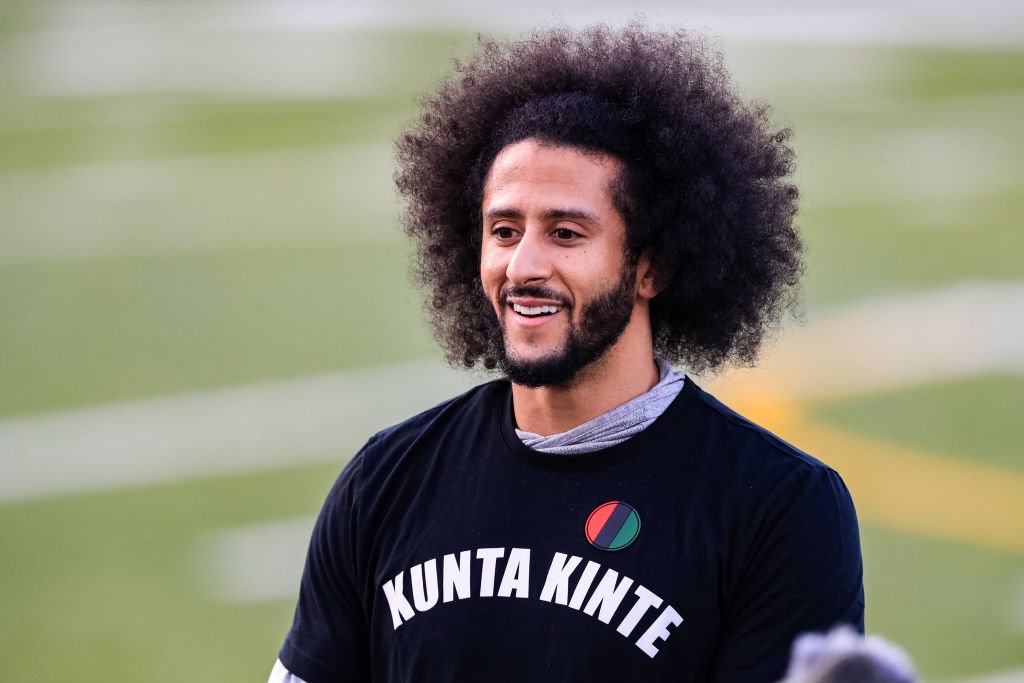 In the series, Kunta Kinte was an African kidnapped and forced into slavery in America. He often resisted efforts of his masters to change him including his name which resulted in his whipping. After attempting to escape four times, his owners cut his foot in half to prevent him from escaping again. 
Due to Kunta Kinte's determination to stay true to his roots, his name resonated in pop culture for decades after. He has even been cited in the songs of Missy Elliott and Kendrick Lamar.
Kaepernick wore a 'Kunta Kinte' T-shirt at his NFL tryout to give a nod to the enslaved main character from Roots https://t.co/Fz07A18Jom

— Daily Mail US (@DailyMail) November 19, 2019
HOW KAEPERNICK RELATES TO THE CHARACTER
Much like Kunta Kinte, Kaepernick famously challenged the higher powers when he knelt in protest of police brutality in 2016 during a pre-game singing of the national anthem. Several players followed suit and created a backlash that resulted in Kaepernick opting out of his contract with the 49ers in March 2017. To this day, he has not been signed by any NFL team.
Kaepernick remains optimistic he will play again which is why he continues to work out to keep in shape. This is in spite of his continued efforts to fight for his beliefs.
Kaepernick told reporters on Saturday that he has "been ready for three years." He added, "I've been denied for three years. We all know why I came out here. [I] showed it today in front of everybody. We have nothing to hide. So we're waiting for the 32 owners, 32 teams, Roger Goodell, all of them stop running. Stop running from the truth. Stop running from the people."
Kaepernick thanks scouts from Washington, New York Jets and Kansas City and says: "When you go back, tell your owners to stop being scared." pic.twitter.com/UMLSrIcn09

— Jourdan Rodrigue (@JourdanRodrigue) November 16, 2019
HIS ISSUES WITH THE NFL
Kaepernick previously filed a grievance against the NFL for allegedly colluding against him due to his controversial protests. His claims were settled in February for an undisclosed amount.  
In October, Kaepernick's representatives claimed he received no reaction from the 32 teams of the NFL regarding his possible return to the league. 
In response to this, 25 team scouts were scheduled to watch Kaepernick's tryouts on Saturday but a last-minute venue change instigated by Colin to "ensure transparency" resulted in only seven scouts attending.