Venus Williams, James Corden & Rob Gronkowski Surprise Fans during Halftime at Lakers Game
Venus Williams' got moves and she's not shy to show them off, as she recently joined James Corden and former NFL star Rob Gronkowski for an entertaining halftime show at a Lakers game.
Fans of the L.A Lakers and the Oklahoma City Thunder were in for a surprise celebrity treat on the Tuesday game that took place at the Staples Center in Los Angeles.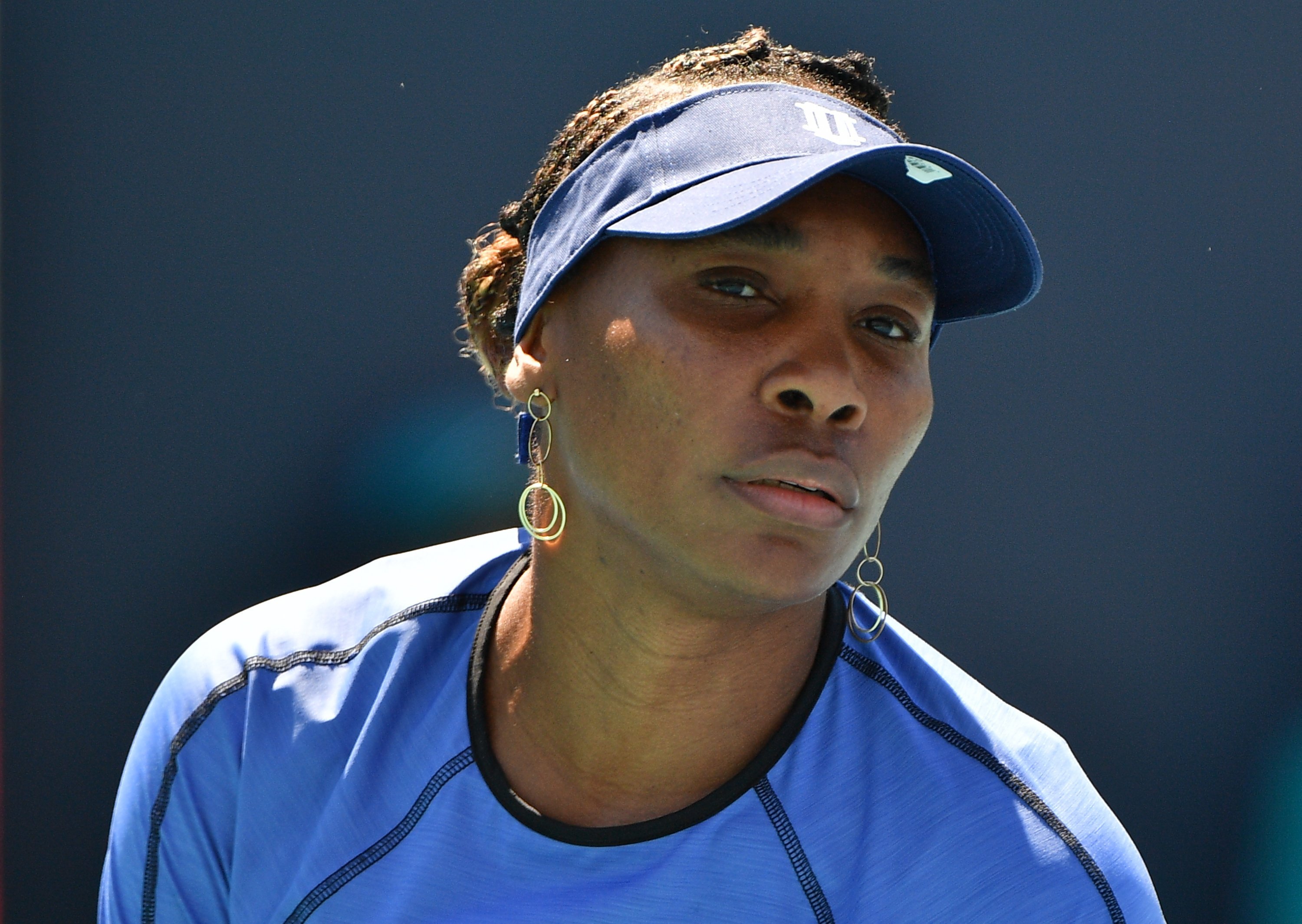 On the halftime, which is usually the time to shine for the Laker Girls, there was a dance-off that involved Venus Williams and comedian Ian Karmel vs. late-night show host James Corden and Gronkowski.
The four of them joined a group of Laker Girls to perform a "sexy" yet powerful choreography to Alessia Cara's hit song "Stay," and judging by how well they knew the intricate moves, it seems like they had some to practice.
Williams and Karmel went first, taking the basketball court by storm while donning a Laker's purple uniform with golden details in it. Venus, a fashionista at heart, secured her hair with a matching headband in yellow and purple.
The tennis champion did amazing throughout the choreography, never missing a beat and shaking her hips like a total pro. However, she had a bit misstep at the end and didn't reach her partner in time to pose together right at the end of the song.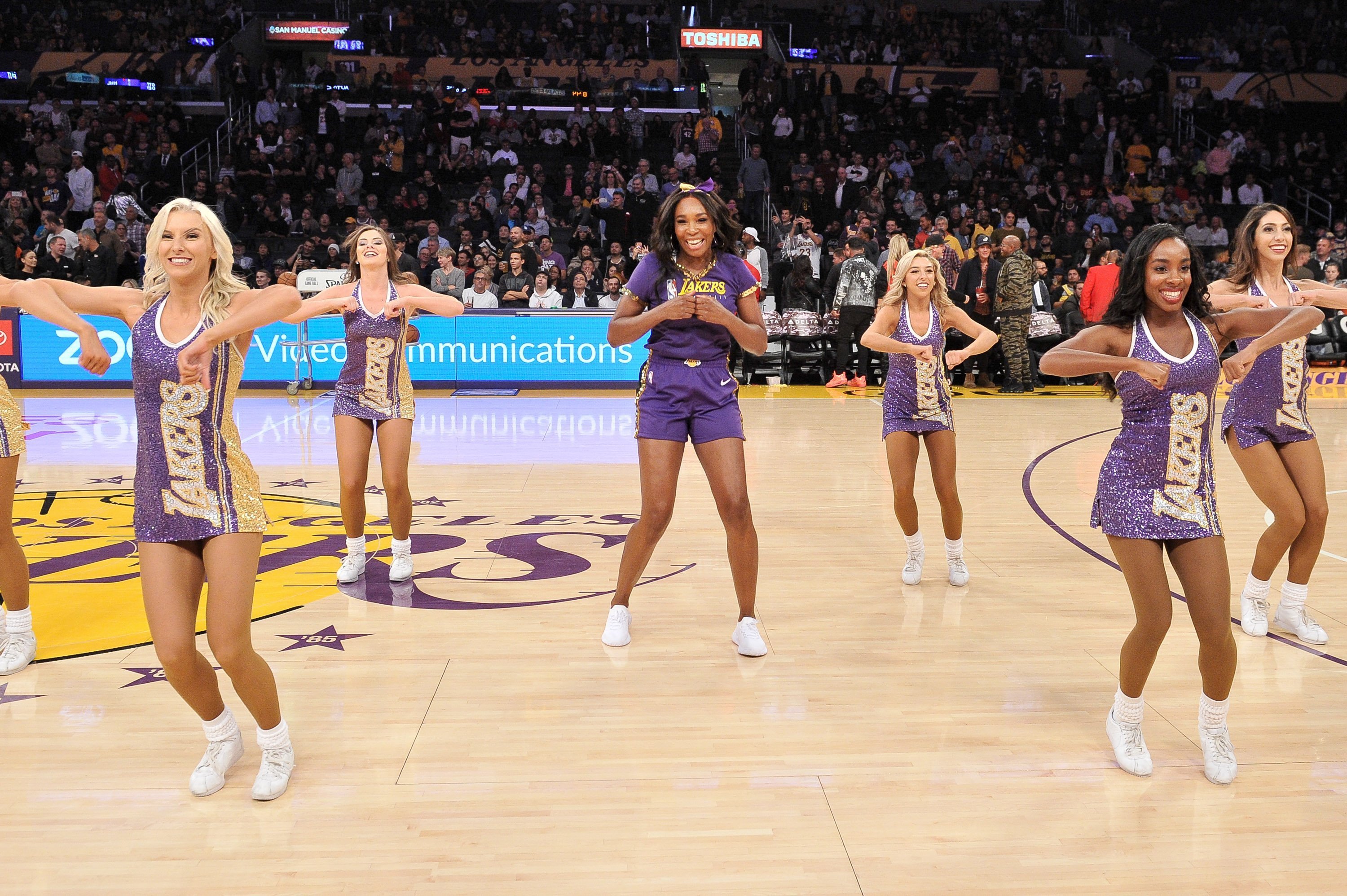 Still, she received clamorous applause from the stands.
Following Venus' show, it was the turn of Corden and Gronkowski, who even included some high kicks into the choreo, to demonstrate his abilities.
The boys were even more synchronized than Williams and Karmel, but still, at the end of the performance, the four stars shared hugs and words of encouragement.
Although it's not rare to have surprises in the halftime shows, according to CBS; this one has a specific purpose and that is to promote the network's upcoming comedy show "GAME ON!" which is a new sports comedy game show series.
Karmel confirmed the news later on a Twitter video, as he gave fans an explanation for dancing at a Lakers game when he's always expressed his hatred for the tean.
He revealed a few more details of the upcoming show,: it's going to be hosted by Keegan Michael-Key and  will feature Venus Williams, Rob Gronkowski and Bobby Lee too.
Sounds promising.