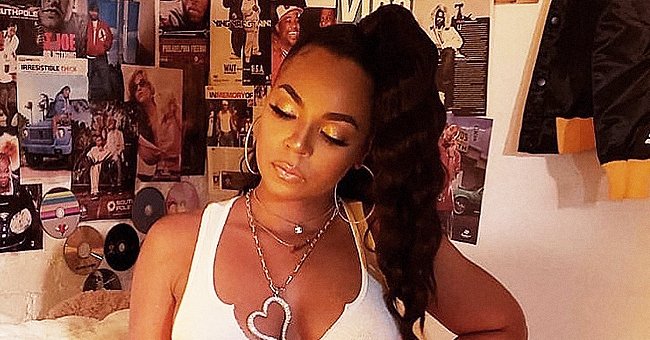 Instagram/ashanti
Ashanti Flaunts Curvaceous Figure as She Strikes Pose in White Look in Recent Photo
Ashanti knows how to keep her fans entertained, which is why she's never shy when it comes to showing off the killer curves of her body in the skimpiest outfits, just like she recently did with an Instagram post.
The R&B crooner caused a meltdown all over Instagram last week when she shared a pic from her cover shoot for Tory Lanez's newly released album "Chixtape 5." Not only is she on the image of the album, but she also features in a song.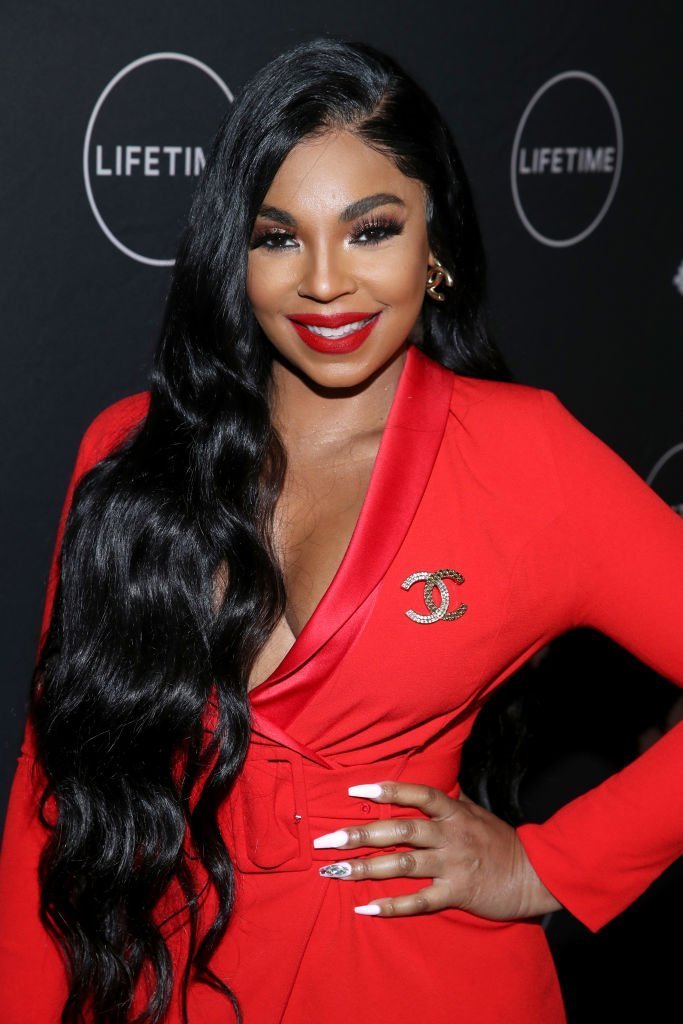 Ashanti Douglas attends "It's a Wonderful Lifetime" first holiday party of the year at STK Los Angeles on October 22, 2019 | Photo: GettyImages
The pics were taken in a bed with some pillows and stuffed bears and featured a poster-filled wall as the background. They show an unbothered Ashanti checking her old-school phone with a serious expression in place.
"That's not to say that Ashanti is only from the 2000s—because she's still dropping music and doing relevant things to this day."
The 39-year-old rocked a white top and undergarments, which put both her toned legs and her abdomen on display. She also added a heart-shaped diamond necklace and silver hoops to the mix.
Her long hair was tied up in a side ponytail, and she completed the look with a full-face of makeup which highlighted her eyes and cheekbones.
She captioned the pic with lyrics from the song she did with Lanez, titled "A Fools Tale (Running Baack)" which samples her 2002 hit song "Foolish,":
"U could spend it 10 ways... never cared about your money regardless of what my friends say.. and there is nothing that they can say... if you really want it you come Wednesday to Wednesday."
Fans of the self-proclaimed diva took over the comment section to gush about her "thickness" and her attractive figure.
"SHEESH , how you get MORE FINER as time goes by? 'I can see you when I close my eyes,'" wrote one user. "You're just aging backward and looking thick as hell."
Another pointed out,
"Ooook you brought the heart necklace back you use to love it early 2000s!"
And a third one said:
"I don't understand how u just be looking better with time. It's like the older u get the better u look #CrownHer."
Talking to Billboard about the choice of making Ashanti the cover of his album, Lanez explained that he wanted to give that nostalgic vibe of the 2000s, and couldn't think of anyone better than her.
"It's such a warm welcoming into what the 2000s were," he explained.
And continued:
"That's not to say that Ashanti is only from the 2000s —because she's still dropping music and doing relevant things to this day —but it's the fact of what she meant to the culture at that time too that was crucial."
"She's stamped. She's a certified legend from that culture," Lanez concluded.
Please fill in your e-mail so we can share with you our top stories!