Princess Love Reportedly Posts & Deletes Message Calling out Ray J for Allegedly Partying with Escorts and Strippers in Las Vegas
Princess Love accused Ray-J of picking a fight with her in order to party with strippers while she, their daughter, Melody, and their unborn child were left in a room in Las Vegas. 
Princess Love seems to have found another reason to file for divorce from her husband, Ray-J after discovering he was partying with strippers.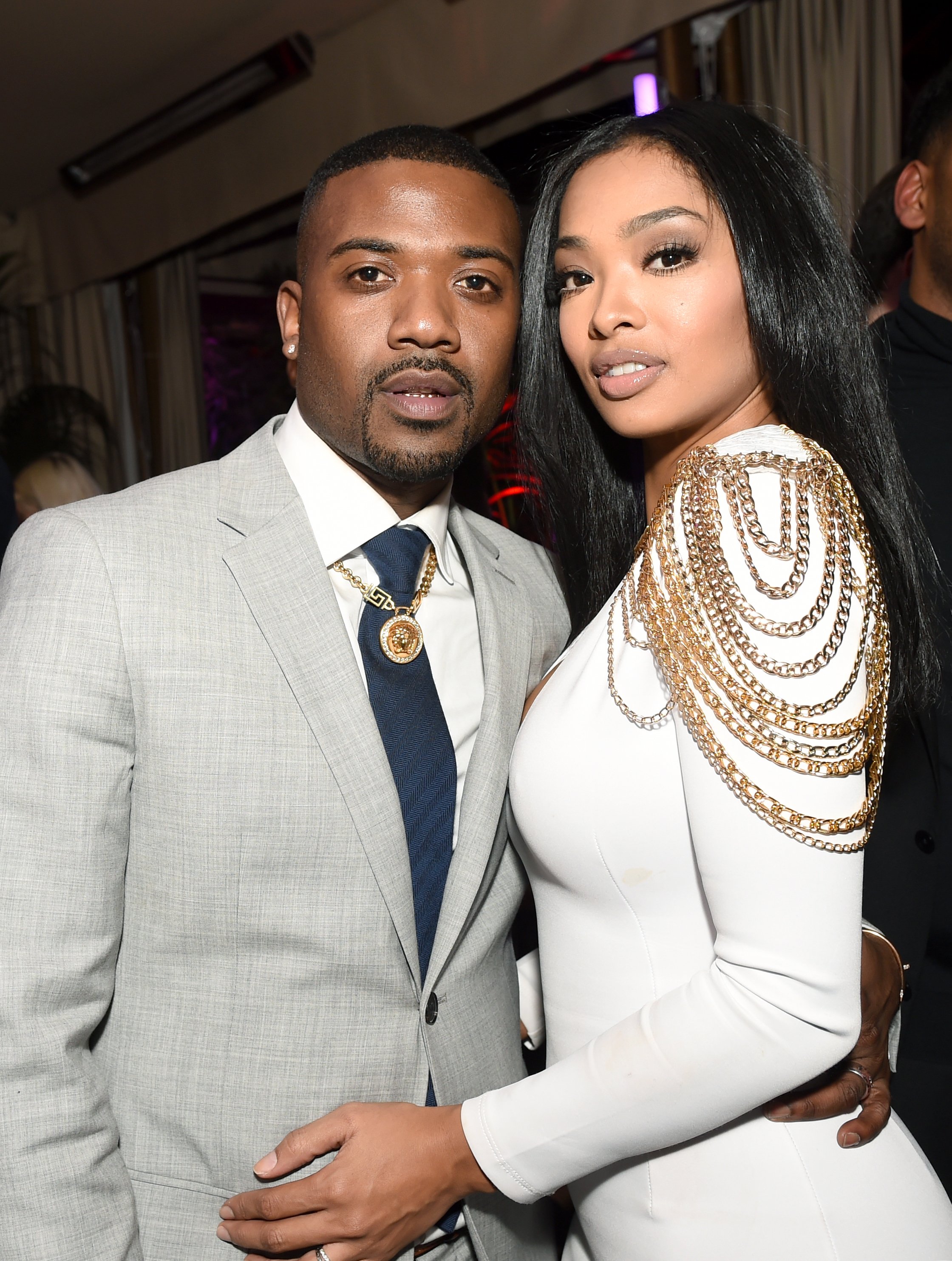 THE BACK STORY
Last week, we learned about Princess' intentions to file for divorce after an alleged blowout they had in Las Vegas. Princess accused Ray-J of abandoning her and their daughter, Melody following the incident. 
"What's in the dark always comes to light." - Princess Love
Pregnant Princess Love Says She's "Filing for Divorce" From Ray J Amid Las Vegas Drama https://t.co/yY7P22GrFJ

— E! News (@enews) November 22, 2019
The nine-months-pregnant star alerted fans of the situation when she commented on a family picture the singer posted on his Instagram. She wrote,
"Left me and Melody stranded in Vegas and blocked me from calling.. now you wanna post family photos. #ByeUgly." 
Apparently fed up with Ray-J, the mother-of-one later tweeted, "Time to let go…"
RJ'S RESPONSE
Following Princess' pronouncements, Ray-J took to his Instagram and accused the media of twisting the story. He also denied leaving his family. 
"I'm at the sky loft right now, as you can see. I just don't understand how somebody can get stranded if we never left. We've been right here," he said in a video showing he was in his hotel room.
PRINCESS' LATEST ACCUSATION
And while Ray-J seemed to think he cleared his side, Princess wasn't done calling him out. In a now-deleted post, Princess revealed that Ray-J intentionally picked a fight with her in order to find a way out and party with strippers that day. She had written,
"A man will have a whole wife, kid, and baby on the way and start an argument with you.. just to go to his other hotel room to party with escorts and strippers. What's in the dark always comes to light."
A MARRIAGE IN LIMBO
It seems Princess and Melody are still in Las Vegas as we write this but what's uncertain is how Ray-J stands in their life right now. When Ray-J made his plea on Instagram following Princess' first accusations, he mentioned that he missed his baby Melody so much that it hurt.
We know Princess hasn't filed for divorce yet, most likely because she's due to give birth anytime. We're hoping this snag in their marriage gets sorted out considering they're about to welcome another child.