Ray J's Pregnant Wife Princess Love Claims He Left Her & Their Daughter Melody Stranded in Las Vegas after BET's Soul Train Awards
Princess Love claims her husband Ray J left her and baby Melody stranded in Las Vegas.
There is trouble in Ray J and Princess Love's marriage. The rapper posted an adorable photo on Instagram of himself and his family in Las Vegas at the 2019 BET Soul Train Awards.
But the smiling image of a loving family is no more than a front if Princess Love's comment on the since-deleted post is true.
Ray J took off and abandoned his heavily pregnant wife and baby in Vegas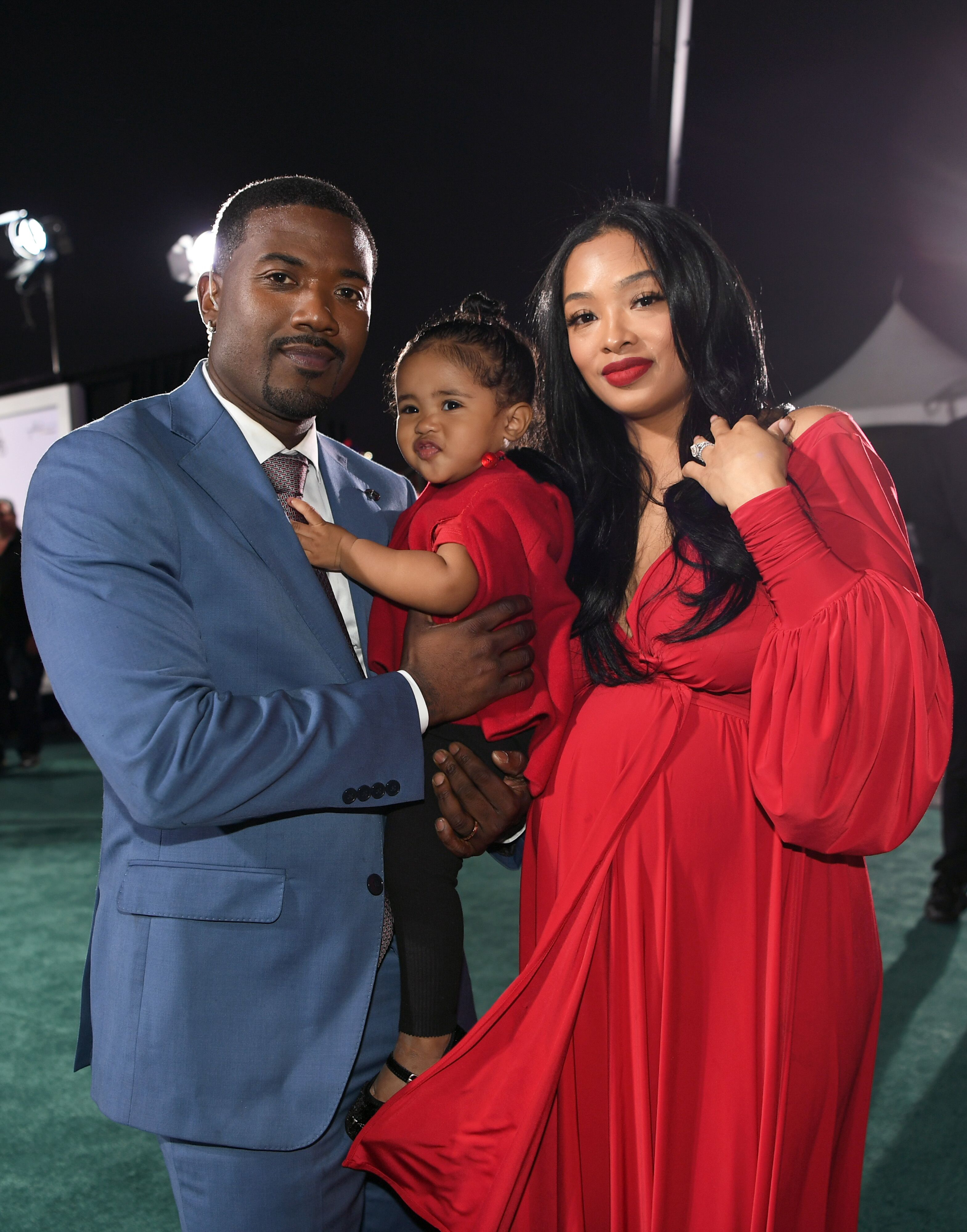 RAY J POSTS "PERFECT FAMILY"
The most recent schism between the couple came to light when Ray J posted a photo of himself holding little Melody in his arms, standing beside the very pregnant Princess backstage at the BET Soul Train Awards in Vegas. He captioned it:
"Thank you @bet. #SoulTrainAwards @princesslove @melodylovenorwood."
Mother and daughter were both visions in red, but the happy family snap was no more than a front.
DITCHED IN VEGAS
If Princess is to be believed, just hours after the photo was taken Ray J took off and abandoned his heavily pregnant wife and baby in Vegas, blocking her from calling his phone. Princess commented on the since-deleted post Ray J shared:
"Left me and Melody stranded in Vegas and blocked me from calling.. now you wanna post family photos ? #ByeUgly.
TROLLS RESPOND
As is sadly so often the case, some trolls jumped in with some ugly remarks, blaming her for being a willing victim, and pointing out that Princess had money, and so wasn't really stranded and could always fly home without Ray J's help.
PRINCESS LOVE'S DIGNIFIED RESPONSE
Princess responded to the trolls with polite dignity, pointing out that Ray J left her stranded with the car.
As we've previously mentioned, Princess is just weeks away from delivering Ray J's second child, and she rightly feels it would be dangerous to take to the road with an 18-month-old baby on her own for a 4-hour-drive home to Los Angeles.
Ray J quickly deleted the post with Princess' accusation, and the hundreds of comments urging her to leave him, but as they say, the Internet is forever...
RAY J CAUGHT CHEATING 
The new debacle between the celebrity couple follows hard on the heels of an accusation that Rapper Ray J was stepping out on his pregnant wife. Princess Love.
The Shade Room posted a video sent in by an anonymous source of a man who is allegedly Ray J chatting up an unknown woman at rapper Drake's birthday party.
The Shade Room commented:
"It could have been harmless, but he was way too flirty with the chick and was paying sis way too much attention and she definitely gave him the number."
This incident occurred just days after the couple posted a video on Instagram revealing the gender of their unborn child.
BTW, Drake's parties seem to be a veritable breeding ground for celebrity cheating scandals...