Diana Ross' Daughter Chudney Opens up about Breastfeeding and Her Experience with Her Daughters
Diana Ross's daughter Chudney shared her experience with breastfeeding her new baby on Instagram.
Chudney Ross, the youngest daughter of music legend Diana Ross, gave birth to her second child and is sharing the journey through breastfeeding her daughter, Everlee.
Chudney published a heartfelt post on Instagram, reaching out to other new moms, and sharing her experience.
Chudney's post spoke openly of the painful problems many women encounter while breastfeeding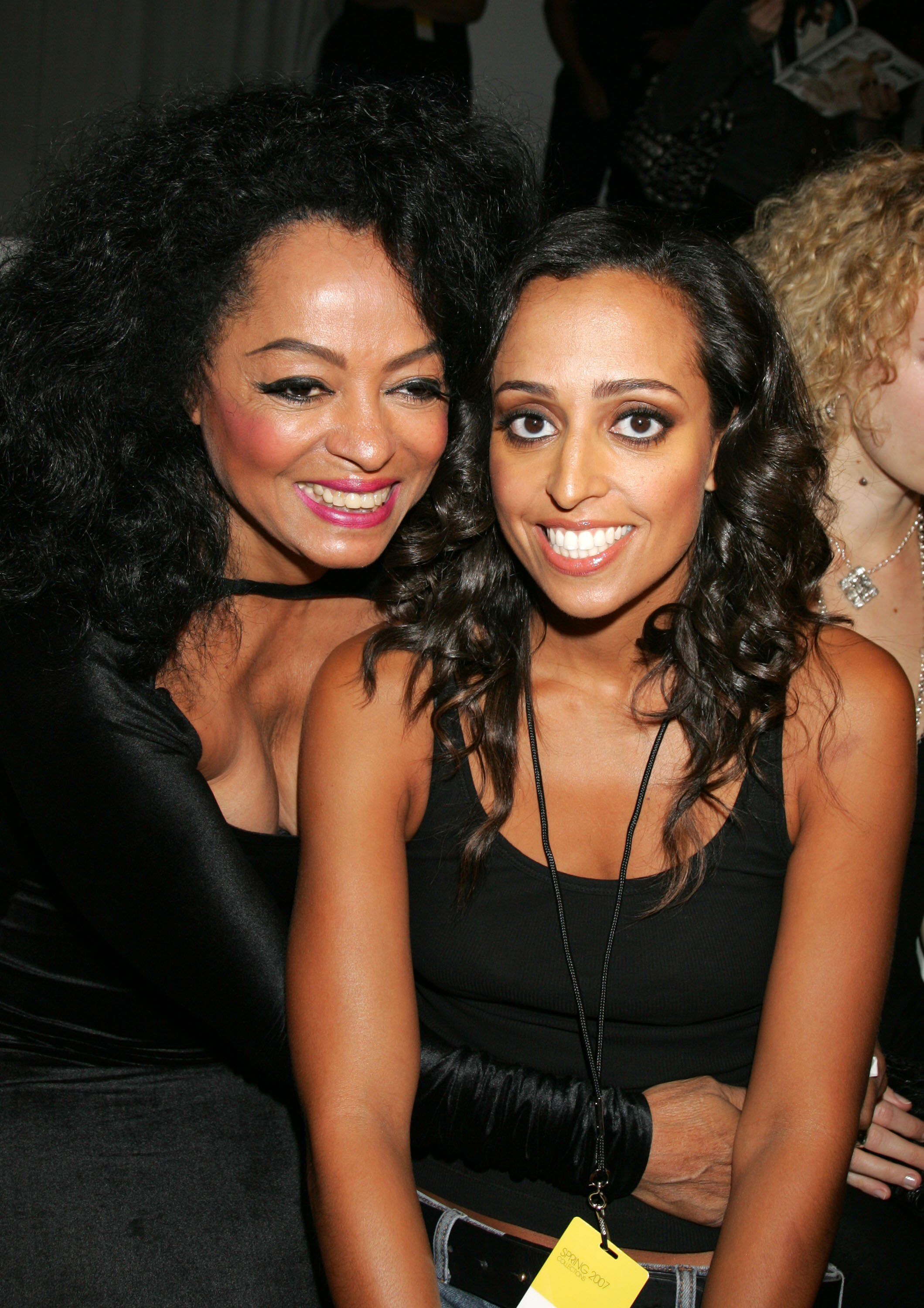 BEING A NEW MOM
Even being a second-time mom didn't prepare Chudney for the rollercoaster ride of breastfeeding her daughter who was born on October 11, 2019.
Every baby is an individual, with her own personality and needs, and for Chudney, there was the added stress and difficulties most moms experience with breastfeeding. Chudney wrote:
"#Breastfeeding is a roller coaster with tons of highs and lows. The highs are these beautiful moments snuggled up bonding with your baby, nourishing her and you feel like you could do this forever, but the lows are excruciatingly painful."
REACHING OUT TO OTHER MOMS
Chudney's post spoke openly of the painful problems many women encounter while breastfeeding, and which can lead to feelings of guilt and inadequacy. She confessed:
"You feel alone like you can't keep going for one more feeding."
NURSING MOMS NEED SUPPORT
Chudney hopes that her experience, and sharing it openly will help other mothers who may be going through difficulties. Chudney wrote:
"It's hard and mamas need support, love, supplies, and knowledge."
But despite the usual problems with mastitis and blocked ducts experience by nursing moms which can lead to excruciating pain, Chudney is willing to go through it all again for Everlee. She explained:
"This is a ride I'm willing to take with Everlee, because I know it gets easier and I enjoyed the journey when I took it with Callaway (till right before her 2nd birthday)"
Everlee is Chudney and husband Joshua Faulkner's second child, joining big sister Callaway. 
DIANA ROSS' GORGEOUS FAMILY
Superstar Diana Ross is now 75 years old, and apart from being a music icon with millions of fans worldwide, she is also a devoted mother and grandmother.
At the 2019 Grammys, Diana's 9-year-old grandson, Raif Henok Emmanuel Kendrick, the son of the singer's eldest daughter Rhonda Suzanne Silberstein, introduced his grandmother for her lifetime tribute.
The evening was quite an occasion and brought together all of Ross' children: Rhonda, whom she shares with Motown CEO Berry Gordy; Tracee, and Chudney, she shares with Robert Ellis Silberstein; and sons Ross and Evan whom she shares with shipping millionaire Arne Naess.