Tori Roloff from LPBW Shares First Full Family Selfie after Welcoming Baby Lilah Ray
"Little People, Big World" star, Tori Roloff, who just gave birth to her second child, and first daughter, Lilah Ray, shared an adorable selfie on her Instagram story, which showed her family of four. 
It is a period of joy for Tori Roloff and her husband, Zach Roloff, after the safe delivery of their second child, Lilah Ray. Lilah's birth makes them a perfect family of four, something which was clearly seen in a new post made by the proud mother on Instagram. 
The photo posted on Tori's Instagram story, sees Zach, his son, Jackson, his wife Tori, and their new bundle of joy, Lilah, all looking at the camera and smiling, though Lilah seemed to be sleeping. The new mom expressed how grateful she is for her family and also stated that she couldn't have asked for "anything better."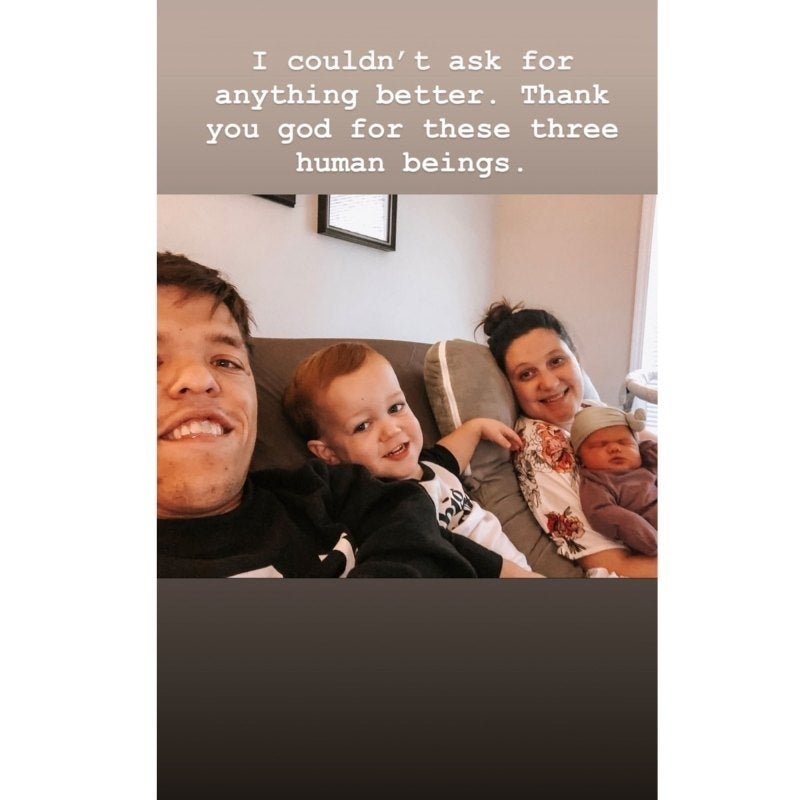 In another Instagram story shared by Tori Roloff, she posted a video clip of their pet dog, Durph licking, and caressing baby Lilah. In her caption, she explained that their dog. Durph, now has a new friend in Lilah, to play with and protect.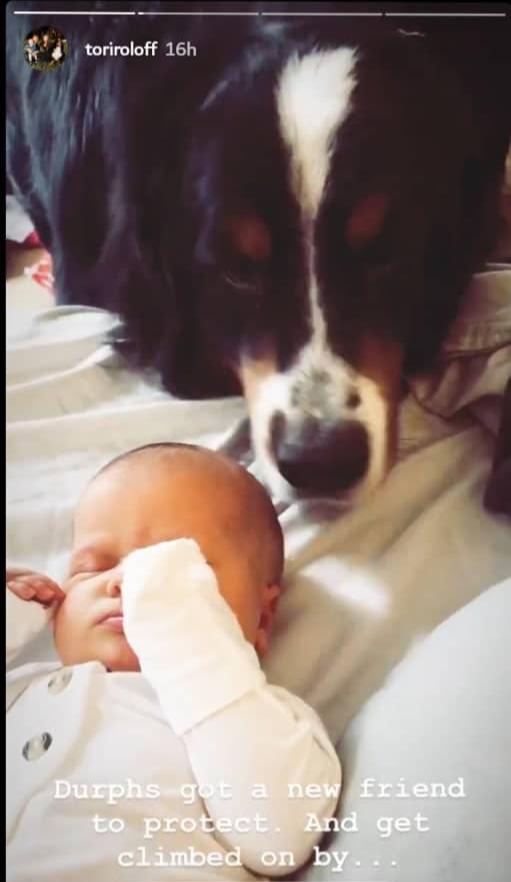 The mother of two also shared a photo of the moment she and her husband, Zach, arrived home with their baby, wearing matching jackets, something she remarked wasn't planned.
Since Lilah was born on November 19, she has met with some members of her extended family, including her grandma, Amy Roloff, and her grandpa, Matt Roloff, as well as Audrey Roloff, who all posted about Lilah on Instagram.
In Amy's post, she shared a lovely picture of herself with Lilah, and captioned it with words of love for Lilah, and saying she was very excited to be a grandma again. 
In Matt Roloff's post, he also shared a cute photo of himself and Lilah, with a caption that read:
"Lilah Ray Roloff born 11/19/19. Another absolutely precious grand baby .. love her sooo much already!"
In Audrey's case, she shared several clips showing her and daughter, Ember meeting up with baby Lilah, and commented that Ember just wanted to "hold and kiss" Lilah the whole time.