Morris Chestnut's Model Daughter Paige Flaunts Her Glowing Skin in Colored Top in Photos
Instagram model Paige Chestnut shared a stunning photo of herself on social media.
Paige Chestnut, daughter of actor Morris Chestnut and wife Pam Byse, shared a stunning photo of herself in a colorful top on social media.
The new photo has fans raving about the twenty-year-old's glowing complexion and her resemblance to her famous dad.
Paige may well be the next star of the international runways.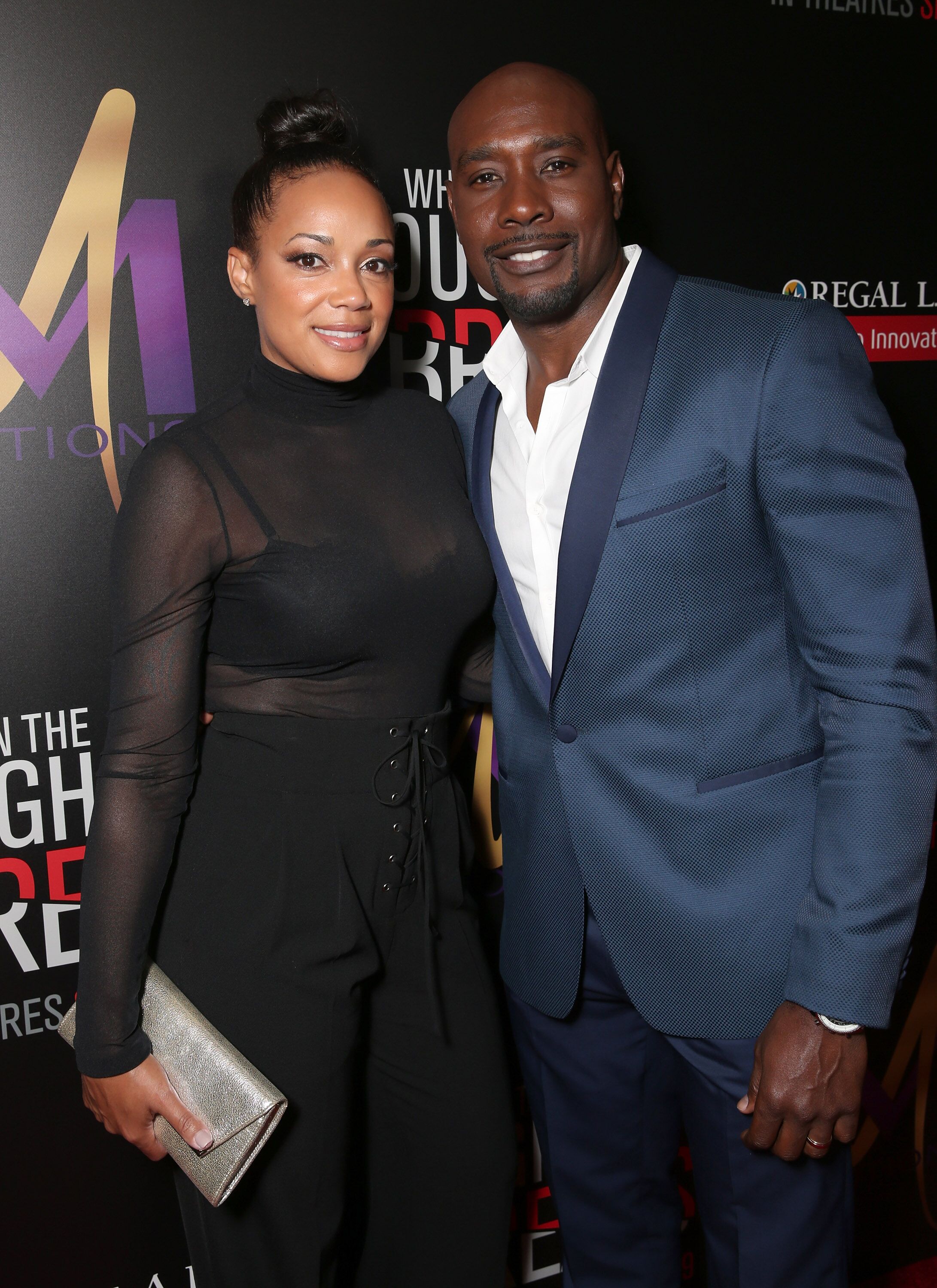 PAIGE CHESTNUT GLOWS IN INSTAGRAM POST
Paige is well on her way to a brilliant modeling career - both in front of the camera and on the runways of major fashion brands. 
The daughter of movie star Morris Chestnut has just proved she's got what it takes with her most recent post on social media.
A STUNNING NATURAL BEAUTY
The young beauty shared a photo in which she can be seen makeup-free, with her hair, pulled back simply, wearing a multicolored knit vest. Paige captioned the post:
"Feelin' kinda sunday??"
FANS GUSH OVER PAIGE CHESTNUT'S BEAUTY
Fans commented on Paige's post, noting her glowing skin, and her natural beauty. One fan, iambayosalako, commented on another equally stunning snap:
"Natural beauty, an epitome of African American beauty."
THE NEXT MODELING PHENOMENON
Paige may well be the next star of the international runways. She made her debut at the Los Angeles Fashion Week, and next year may see her making her mark in New York, Paris or Milan.
Having grown up in a family connected to showbiz, Paige had all the right connections, and she has the talent and beauty to match.
Good luck, Paige Chestnut.
PROUD DAD POSTS PHOTO OF MODEL DAUGHTER
Morris Chestnut, best known to American audiences as Dr. Beaumont Rosewood Jr. in the series Rosewood, is also the proud father of a gorgeous 19-year-old daughter, Paige Chestnut.
The doting father recently shared a stunning snap of his model daughter in a stylish retro-inspired yellow polka dot dress. He captioned it: 
"Babygirl #tooproud @paigechestnutofficial @mimichicaofficial"
Morris revealed in an interview with Wendy Williams that Paige isn't just beautiful, she is a good student and a sensible mature woman.
Morris shares two children, Paige and her brother Grant, 22, with wife of 24 years Pam Bryce-Chestnut.