Donald Trump's Daughter-In-Law Lara Shares Photo of Husband Eric and Baby Daughter Carolina as She Turns 3 Months
Lara Trump, the daughter-in-law of President Donald Trump, celebrated her daughter's 3-month birthday with an adorable picture of the little girl and her husband.
President Donald Trump's youngest granddaughter, Carolina, is 3-month-old, and to mark the milestone, his daughter-in-law, Lara Lea Trump, the wife of Eric Trump, shared an adorable photo of the little girl, and her father on Instagram.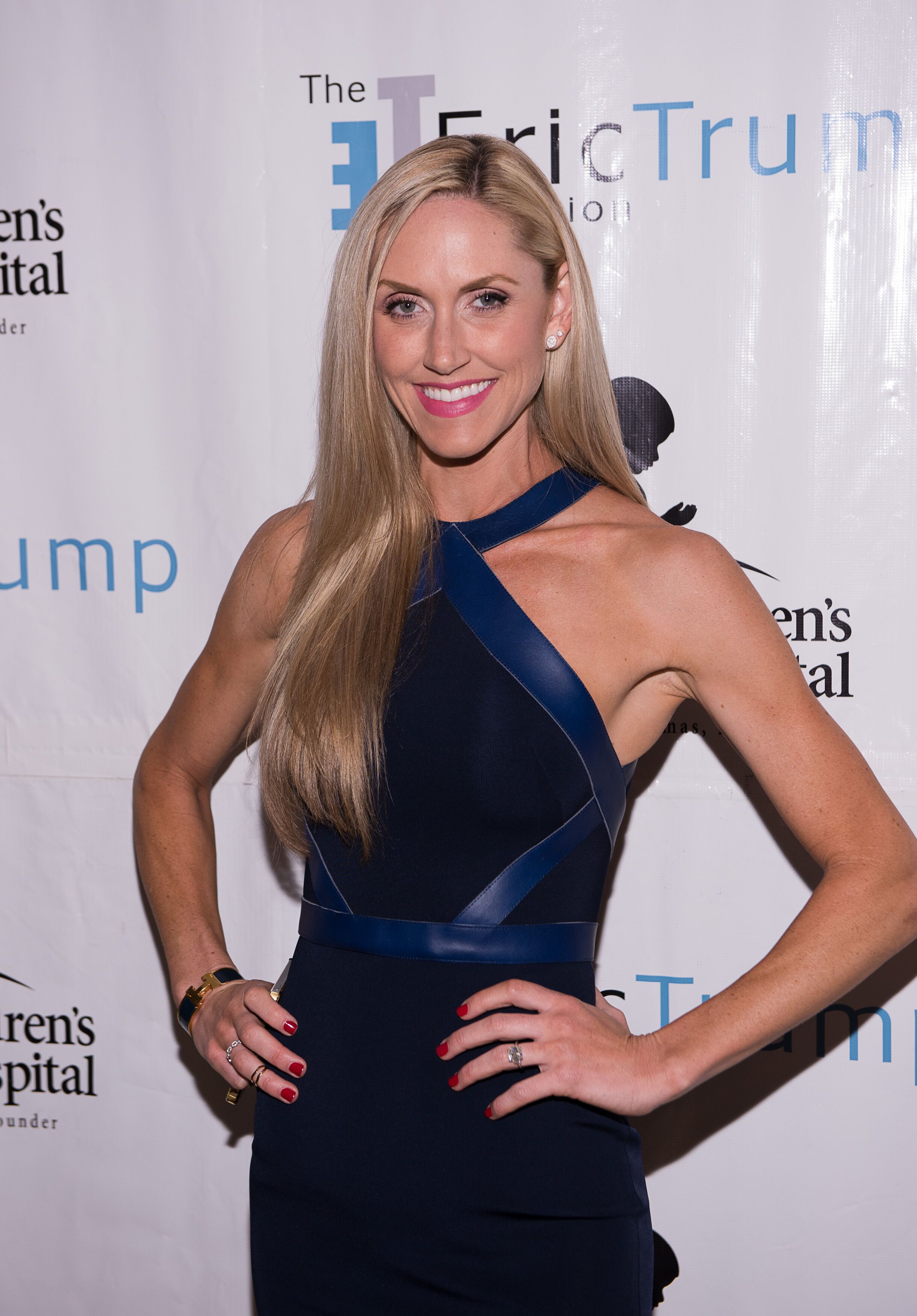 The photo, which got taken in Lara and Eric's living room, showed the proud dad dressed in a gray T-shirt with a United States flag logo on the sleeve, and an army baseball cap worn backward, smiling as he held his daughter.
The little girl dressed in patterned onesie and beep stared intently at the camera; her mom captioned the snap,
"Happy 3-month birthday to our little Princess. We love you, Carolina."
Lara's followers joined her in celebrating the milestone, with one person writing,
"She is getting cuter by the day."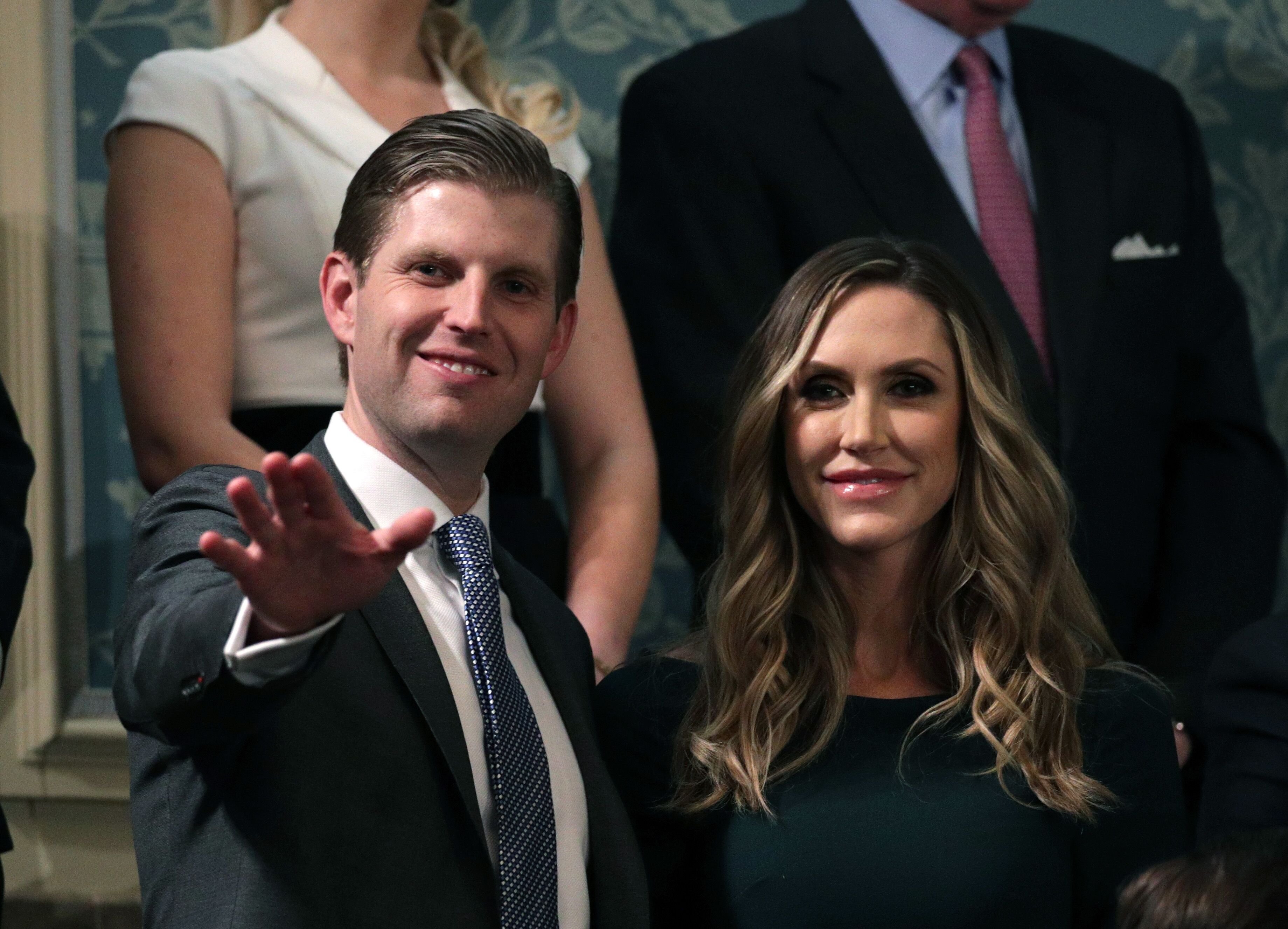 Another person exclaimed,
 "Wow! How is that possible? #Timeflies #SlowdownCarolina #She'sprecious."
Lara and Eric welcomed their daughter in August, and the latter celebrated the birth with a Twitter post, writing,
"[Lara] and I are excited to welcome Carolina Dorothy Trump into the world. We love you already."
The mom-of-two broke the news of her daughter's arrival in April. She shared photos on Twitter that featured herself, Eric, their son, Eric Jr., and their dogs, Charles and Ben, with words that showed that the men were eager to welcome another female into the family. 
The parents-of-two who got married in 2014 at the Trumps' Mar-a-Lago resort in Florida, welcomed their first child in September 2017.
Baby number two coming this August!! 👶🏼 All of the boys are excited to become big brothers!! 🐶🐶👶🏼 pic.twitter.com/gV6XrIOT0g

— Lara Trump (@LaraLeaTrump) April 10, 2019
The 2-year-old boy and his sister are President Trump's 9th and tenth grandchildren, respectively. The President has eight others — Kai, Donald III, Tristan, Spencer, Chloe, Arabella, Joseph, and Theodore.
The first five are from the POTUS son, Donald Jr., and he shares them with his ex-wife, Vanessa, while the last three are Ivanka Trump's and her husband, Jared Kushner's children. At the time of Eric Jr's birth, the President tweeted a congratulatory message to his son and Lara.
Eric is President Trump's second son and last child with his ex-wife, Ivana Trump, and manages the Trump Organization with his older brother, Donald Jr.