Kate Hudson from 'Almost Famous' Talks about Being a Mom to Her 3 Kids and Parenting Mistakes She Still Makes
Kate Hudson opens about parenting and shares some of the mistakes she had made raising her three children. She reveals the lessons she has learned from those experiences.
Kate isn't afraid to admit that despite her career and personal successes, she still has a lot of flaws as a parent. 
She is the mother to daughter Rani Rose, 1, and sons Ryder, 15, and Bingham, 8. Kate says parenting is not easy and admits to making a lot of mistakes most of the time.
Speaking with Women's Health Magazine Kate says, parenting is the one aspect of her life that she feels will never be perfect. She reveals:
"I've yelled at my kids too much, and I've also cursed in front of them, and I also haven't shown up for things because I was out of town."
Not being too overly critical of herself, she does also believe that there are times when she is equally as great and calls herself a "supermom," she says:
"I am cooking, cleaning, doing homework, changing diapers, I worked out. What I've learned—and what I'm learning—is that I'm doing the best I can."
Kate is dating Danny Fujikawa, who is the father of Rani Rose. She tells the magazine that she is proud of her ability to co-parent, with her children's other father's Muse singer, Matt Bellamy, and Black Crowes frontman, Chris Robinson. 
Learning from her strained relationship with her father, Bill Hudson, she says, the success of co-parenting has been putting family first and leaving her ego behind.
Having spent most of her life estranged from her biological father, she was raised by Kurt Russell. From the close relationship she established in her blended family, she explains:
"Some people meet, have kids, and end up not being able to figure it out."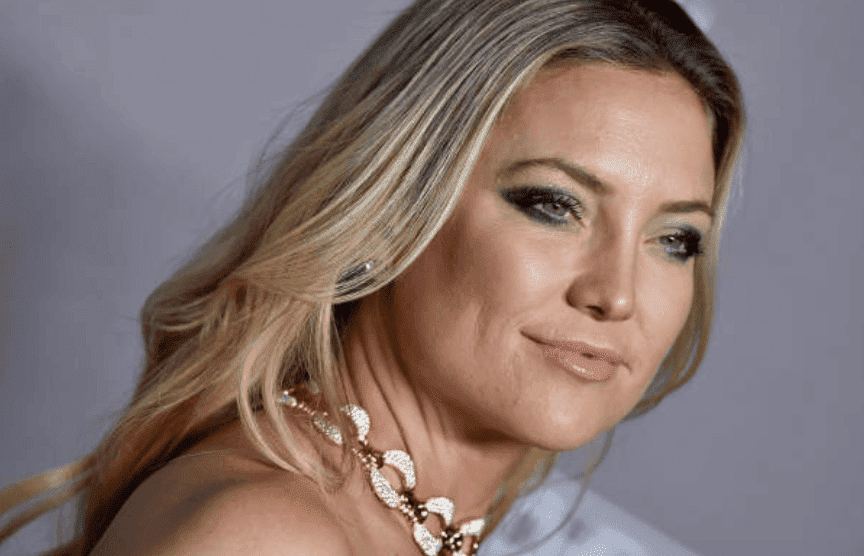 With so many kids, it means that she rarely has time for herself. But she does try to establish as much self-care time as she can in between her hectic schedule.
Kate makes regular trips to her ranch in Colorado, where she goes with her children to enjoy the mountain views and get some much-needed tranquillity.