Diana Ross' Granddaughter Callaway Follows in Her Footsteps as She Performs in a Production of 'The Little Mermaid'
Chudney Ross' firstborn, Callaway Lane, is already stealing hearts on stage as she shows off the talent and charisma that runs in her family. The girl recently did a school production of "The Little Mermaid," and her mom couldn't be prouder.
Diana Ross' family not only is one of the biggest in the entertainment industry but is also filled with exuberant talent in all of its three generations.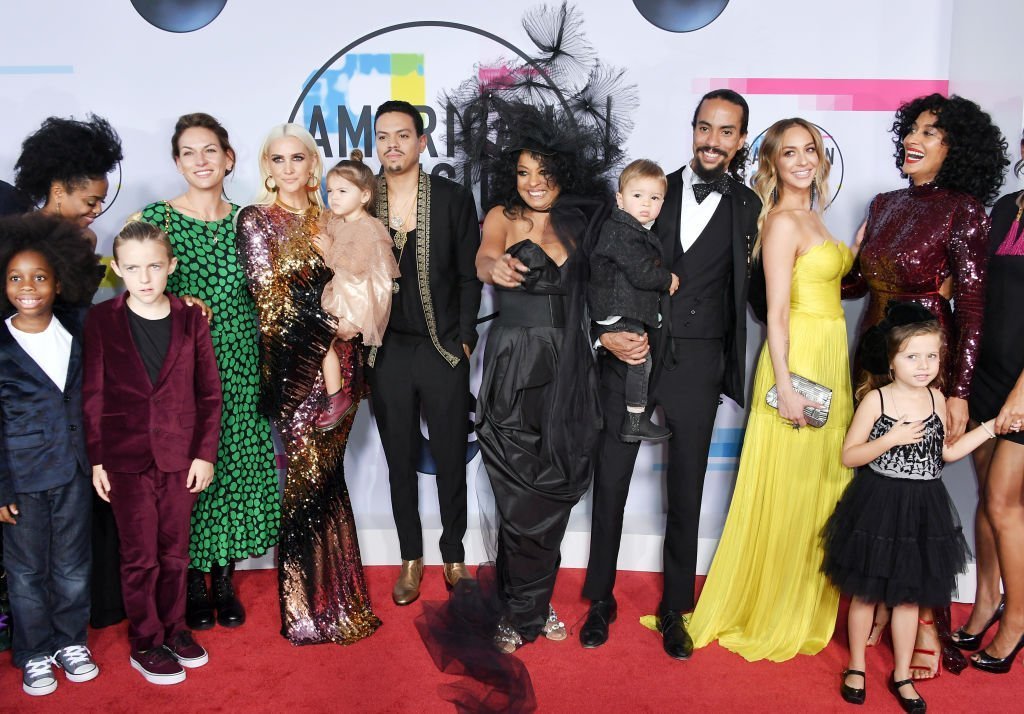 Proof of that are two of Diana's grandchildren: Rhonda Ross' son Raif, who stole the show at the Grammy Awards, and Chudney Ross's daughter Callaway, who seems to enjoy taking the stage by storm at 7.
A THEATER KID
The adorable blonde-haired girl recently brought Ursula the sea witch to life on a first-grade production of "The Little Mermaid," and according to her proud mama, Callaway was confident and gave it all as the villain.
Chudney took to Instagram to share two pics from the event. In the first one, Callaway posed gracefully with an extended arm while holding a flower bouquet—probably a gift from her parents.
And in the second one, taken as the play was developing, she can be seen into character, lifting a trident into the air and rocking Triton's crown as Ursula has her brief moment as the queen of the seven seas.
"'No one can resist, Ursula The Sea Witch,'" Chudney captioned the pic.
"I know I can't! Love this girl and her confidence to show up, put her all into her performance and shine onstage! I could not be more proud of you, #CallawayLane! #TheLittleMermaid  #Ursula."
SOCIAL MEDIA'S REACTION
Fans of the children's book author took over her comment section to share her excitement at having a theater kid, and most of them agreed that she carries the arts in her DNA.
"Apple doesn't fall far from the Tree! Super cute," wrote one user.
And another added,
"Amazing how it seems they are born with that confidence. I have one of those, too. Like your mom."
While a third one pointed out: "Maybe she has grandmoms genes??? God Bless her!"
THE MOST IMPORTANT ROLE
Off-stage, Callaway recently debuted in a critical role in her life: the one as big sister.
Chudney and her husband of 4 years, Joshua Faulkner, welcomed their second child, daughter Everlee Ernestine Ross-Faulkner on October 11.
They first announced the pregnancy back in June, with a photo that showed Chudney's growing baby bump, her hand holding a sonogram, and unamused Callaway with a sulking expression.
Ross shared her pregnancy journey through Instagram and made sure to talk about the process of preparing Callaway to welcome the baby.
For the loving parents, Callaway needed to learn how to embrace being a big sister, and they needed her to understand that, despite how busy her parents could be with the baby, their love for her is untouchable.
 "I could not be more proud of this #biggirl and how she's settling into being a #BigSister!" Chudney captioned a recent pic of the girl, describing Callaway as "gentle and loving, independent, resilient and strong!"
So far, it seems like Callaway is doing well in her new role as a doting sister. After all, she has a great example with her mother and aunts.