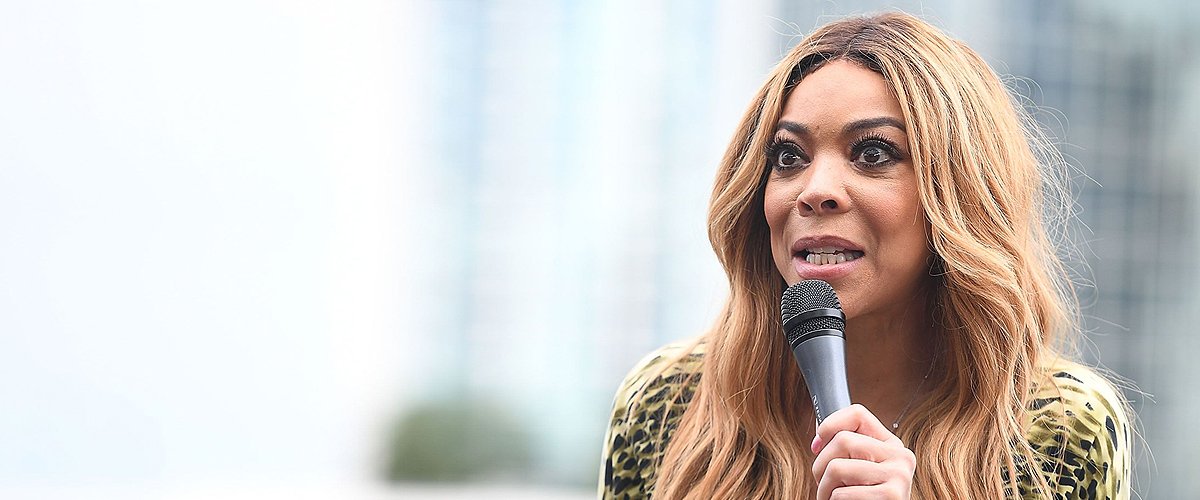 Getty Images
Facts about Sharina Hudson, the Alleged Mistress of Wendy Williams' Ex-Husband Kevin Hunter
Wendy Williams' decades-long marriage to husband Kevin Hunter was shattered after the news of his infidelity surfaced. Here are a few known facts about Sharina Hudson, Kevin Hunter's infamous mistress.
Kevin Hunter and Wendy Williams were famously regarded as one of the most famous couples in Hollywood thanks to the span of their marriage and the peace that seemed to reign in their home.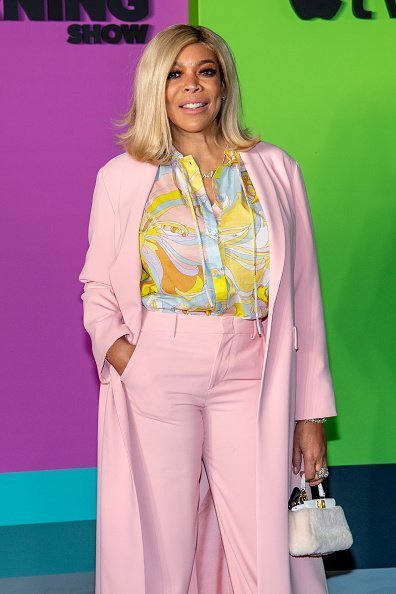 Wendy Williams at Apple TV+'s "The Morning Show" world premiere on October 28, 2019 | Photo: Getty Images
That became history when the secret romance between Kevin Hunter and Sharina Hudson became fodder for gossip in 2017. Outside all that, who really is Sharina Hudson?
SHARINA HUDSON BIO (AGE, CAREER & EARLY YEARS)
Sharina is American, but very little else is known about her early years. Sharina Hudson's birthday is sometime in 1986, which puts her age to be around 33 years old as of 2019. Thanks to her life of secrecy, there are no details about Sharina's parental background and education details. It is, however, a widespread fact that she is a massage therapist.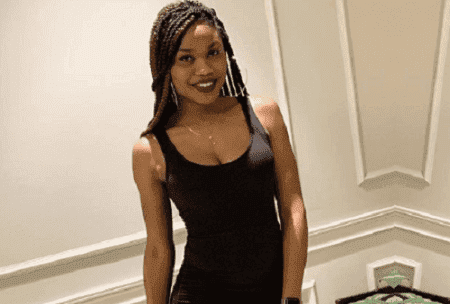 Massage therapist, Sharina Hudson | Photo: Wikimedia Commons
SHARINA HUDSON'S NET WORTH
Sharina's entire net worth from her job as a massage therapist is not known. According to reports, she has had a few business ventures in the past, but most of them have gone down the drain.
From the little that is seen and heard of Sharina Hudson, whose age makes her 22 years younger than Williams, most of her possessions have been linked to Kevin Hunter, whose net worth amounts to $7.5 million. Sharina currently resides in Morristown, New Jersey, USA.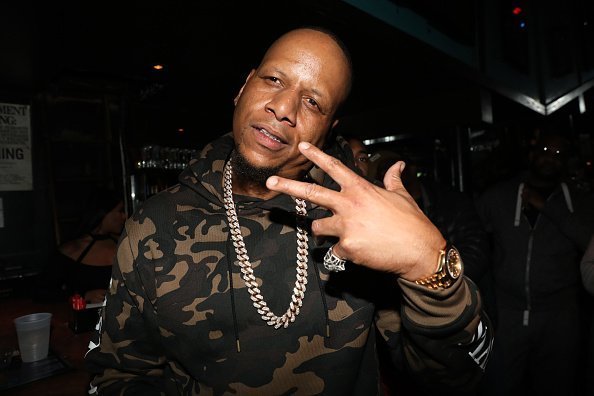 Kevin Hunter attends Hot 97 Who's Next Live With Jacquees on February 26, 2018 | Photo: Getty Images
SHARINA'S ROMANCE WITH KEVIN HUNTER
Last year in September 2017, Kevin's secret affair with Sharina was exposed when they were photographed walking together.The scandal became even more startling with reports that the relationship has spanned over ten years which is a little over half the time Hunter was married to Wendy Williams!
Williams later attested to this in an interview when she disclosed that she had a clue that Hunter had a secret. The pair are also alleged to be engaged after Sharina was spotted out and about New York with a big rock on her ring finger.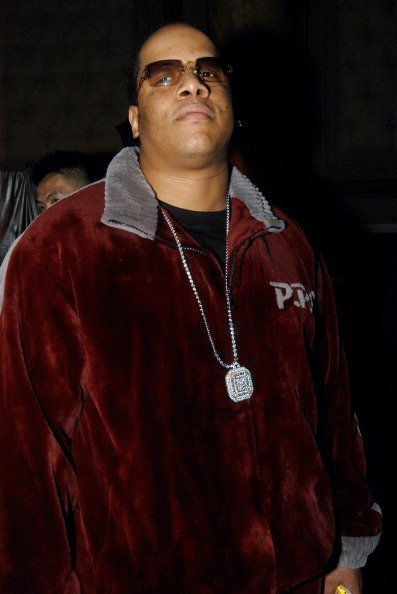 Kevin Hunter during House Of Courvoisier Present The 4th Annual Dons And Divas Gala | Photo: Getty Images
WENDY WILLIAMS' INITIAL REACTION TO NEWS OF HUNTER'S SCANDAL
Amidst all of the heartbreaking news that was going around about Hunter, Williams chose to remain supportive. Early in March, she ditched all the allegations explaining that her love for Hunter prevails above all else. On her famous talk show, she said:
"He's my best friend, he's my lover, he's all this, and he's all that. Anybody who's been married for five minutes or 500 years, you know marriages have ebbs and flows. Marriages are not easy."
The popular talk show host further added that she had no plans to divorce her husband.
SHARINA DELIVERED A BABY FOR HUNTER LATER THAT MONTH
It was shortly after those supportive comments that news of Wendy Williams' husband getting Sharina Hudson pregnant surfaced online. The birth of the love child was perhaps the killing blow for Hunter's marriage to Wendy Williams, who was battling an addiction to alcohol at the time.
From Sharina Hudson's IG, it can be gathered that the baby is female, and if nothing else, Hudson is proud of her. Her bio reads:
"Just me and my baby girl do not come on my page with no negativity thank you."
It can only be hoped that Sharina Hudson's baby doesn't suffer much for the public scandal her parents are involved in.
WHAT WENDY SAYS OF SHARINA AND HUNTER
Right now, Williams is no longer supportive of Hunter, and neither does she care about his personal life anymore. In a recent interview with Andy Cohen, she related the current state of her relationship with Hunter, who formerly produced her show. Williams:
"I don't know these people. I don't know the baby. I don't know the woman. I don't know who Kevin became. I don't know who I am! Get out of here, Andy."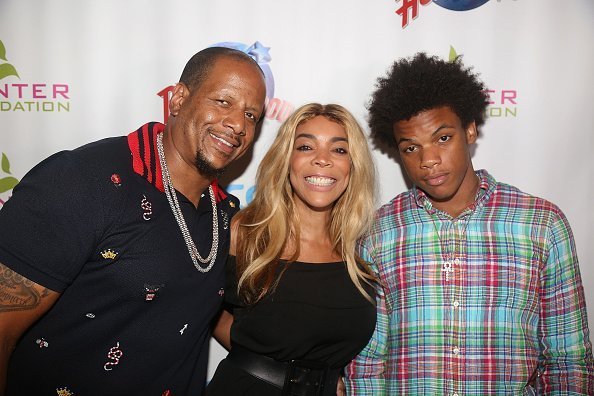 Kevin Hunter, wife Wendy Williams and son Kevin Hunter Jr at Planet Hollywood Times Square on July 11, 2017 | Photo: Getty Images
Other than the milling rumors, there is very little else known about Wendy Williams' husband and his much younger lover. Going by what Sharina Hudson shares via her Instagram bio, however, she is not letting the negativity get to her either.
WILLIAMS HAS DECIDED TO KEEP HER HUSBAND'S NAME. HERE'S WHY
Wendy Williams calls herself a happy woman in an interview with SiriusXM's "The Karen Hunter Show", but that wasn't before she emotionally revealed her choice to keep Hunter's last name.
"My name is Wendy Hunter. That's my son's name, and you can't take away 20 [years]... Don't make me cry," she said. As they say, time heals all wounds, and hopefully, it'll do the same for Williams.
If you enjoyed reading this, share it with your friends!
Please fill in your e-mail so we can share with you our top stories!