Martin Lawrence's Ex-Wife Shamicka Flaunts Her Legs and Full Lips in Glamorous New Photos
Shamicka Lawrence is as beautiful as ever. She showed off her perfectly shaped legs and stunned wearing red lipstick in a new glamorous photoshoot.
Shamicka Lawrence, the ex-wife of Martin Lawrence, is as beautiful as they come, and she's not afraid to show it. In a new photoshoot shared on her Instagram account, she stunned wearing red lipstick and showed off her perfectly shaped legs.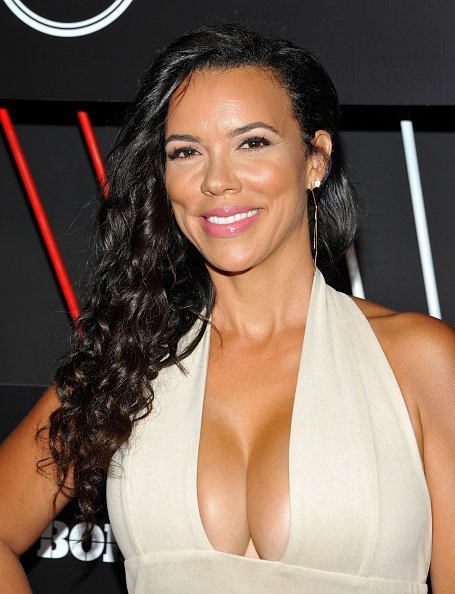 Shamicka dressed in an army green skirt, and a black long-sleeved top. She crossed her legs as she leaned close to a marble wall. She accessorized with silver bangles, hoop earrings, and styled her long hair with curly tips to the side; the whole ensemble gave her a sultry look.
In another post, the "Hollywood Exes" star wore the same outfit in the same setting, sitting on a bench. Lawrence struck a sexy pose crossing her legs, and the photo showed she paired the outfit with black strap sandals.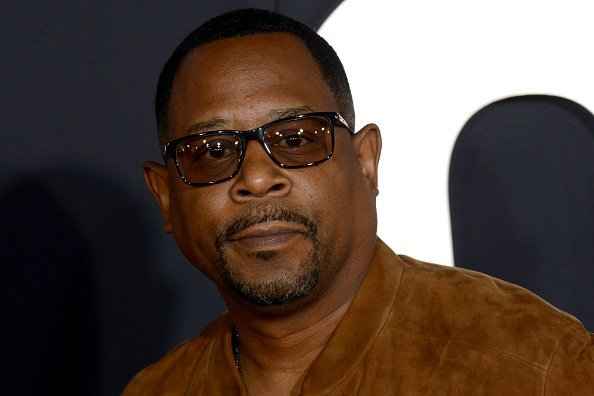 The photoshoot was in celebration of her 44th birthday, and Shamicka expressed gratitude for the life she has in the caption of both snaps. The mom-of-two was married to Martin for two years; from 2010 to 2012.
Before their marriage, they were together for over a decade, beginning from '97. The former couple welcomed their first child, Iyanna, in 2000, and the second, Amara, came in 2002.
During their short-lived union, the LA resident was the step-mom to the actor's daughter, Jasmine, from his first marriage to Patricia Southall.
Today was the hardest day of my life. I left my baby girl [Iyanna] at school to start the new chapter of college life
The perfectly blended family was together for the 24-year-old's graduation from college in 2018. In September, the "Blue Streak" star and Shamicka escorted Iyanna to Sarah Lawrence College, to begin the next phase of her academic life.
The proud mom shared a photo of the three of them at the freshman's dorm, and she wrote in the caption,
"Today was the hardest day of my life. I left my baby girl [Iyanna] at school to start the new chapter of college life. Your father @martinlawrence and I are so proud of the young woman you have become. We know that you are in God's hand."
When Shamicka is not being a mom or posing for photos, she is busy being a successful entrepreneur. The 44-year-old Los Angeles native owns a catering company, a T-shirt line, gives tips on how to make healthy meals, and maintain a healthy lifestyle.
Shamicka got diagnosed with a systemic autoimmune disease, Lupus, in 2011, and she manages it and maintains a healthy lifestyle with the help of her family.