Esther Rolle Is Known for Her Roles in 'Maude' and 'Good Times' - Here's a Look at Her Life before She Passed Away at 78
Late actress Esther Rolle, better known for her role as Florida Evans on the 70's series "Maude," and its spin-off "Good Times," was known for her strong personality, in an off-screen, and for being outspoken about fighting black stereotypes in Hollywood.
Esther Rolle passed down to TV history as part of the first series to portray a black family with a two-parent unit, alongside actor John Amos, who gave life to Florida Evans' husband, James.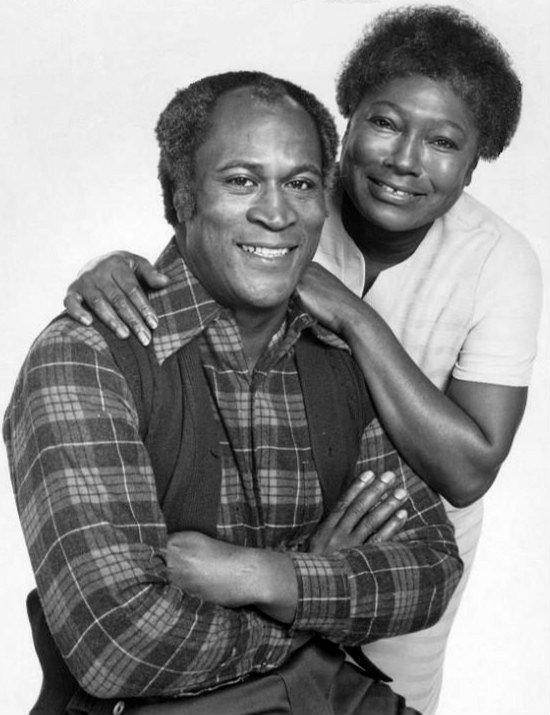 Although Rolle's character was a maid, she fought hard to slam the stereotypes surrounding black characters on TV, making of Florida an outspoken, strong-willed individual that made her best to raise her kids in the Chicago projects.
ESTHER ROLLE'S EARLY LIFE
Born in Pompano Beach, Florida, to a family of sharecroppers, Esther was the 10th of 18 children.
Two of her older sisters were also actresses, and Esther started to explore her passion for the scenic arts in high school.
Emmy winner Esther Rolle stars in GOOD TIMES — 12a and 12:30a ET on @getTV

What's your favorite Florida moment? pic.twitter.com/FGKuS6Y5pl

— getTV (@gettv) April 12, 2019
However, their expectations of the show were soon crushed when the character of  Jimmie Walker, J.J.Evans Jr., started to outshine the rest with his stereotypically buffoonish behavior.
So, after graduating, she moved to New York following her siblings. There, she joined Asadata Dafora's dance troupe, and later the Negro Ensemble Company, with which she started to earn stage roles.
She appeared in plays like "Summer of the 17th Doll," "Man Better Man," "Day of Absence," and "Don't Play as Cheap." It was during the last one that producer Norman Lear discovered Rolle.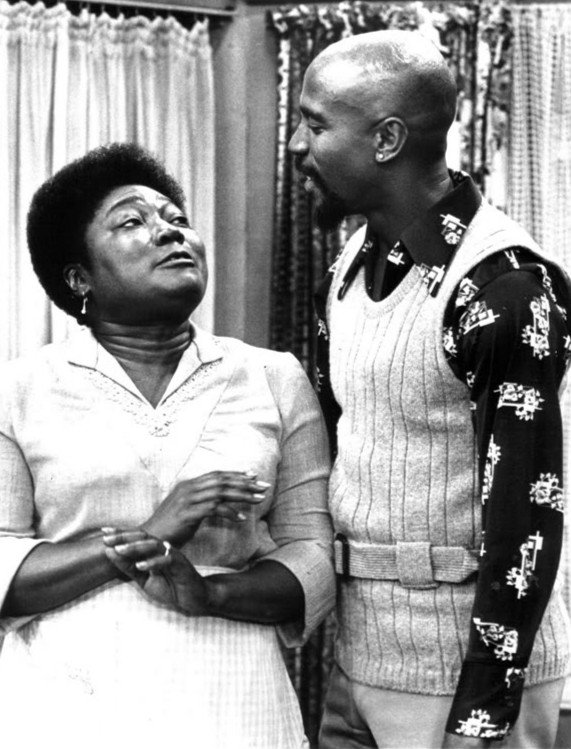 As he tried to lure her into television for "Maude" in 1972, Rolle accepted with one condition: her character had to have some real development and not become just "another Hollywood maid."
LIFE ON TELEVISION
"Maude" became a success, and Florida Evans was so loved by the audience that soon, the producers started talking about a spin-off.
By 1974, Rolle had become the star of "Good Times," which followed the life of a black family of five.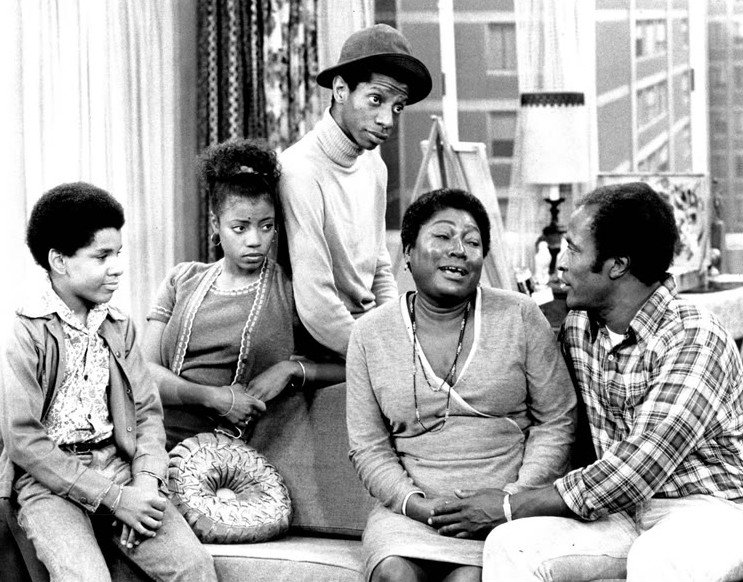 Both Rolle and John Amos had high expectations of the show, as they wanted to portray the depth of the problem of a black family using humor, but without landing on mockery.
However, their expectations of the show were soon crushed when the character of  Jimmie Walker, J.J.Evans Jr., started to outshine the rest with his stereotypically buffoonish behavior.
While Amos was fired from the show after its third season for speaking out and calling out the writers and producers about it, Rolle quit the show at the end of its fourth season.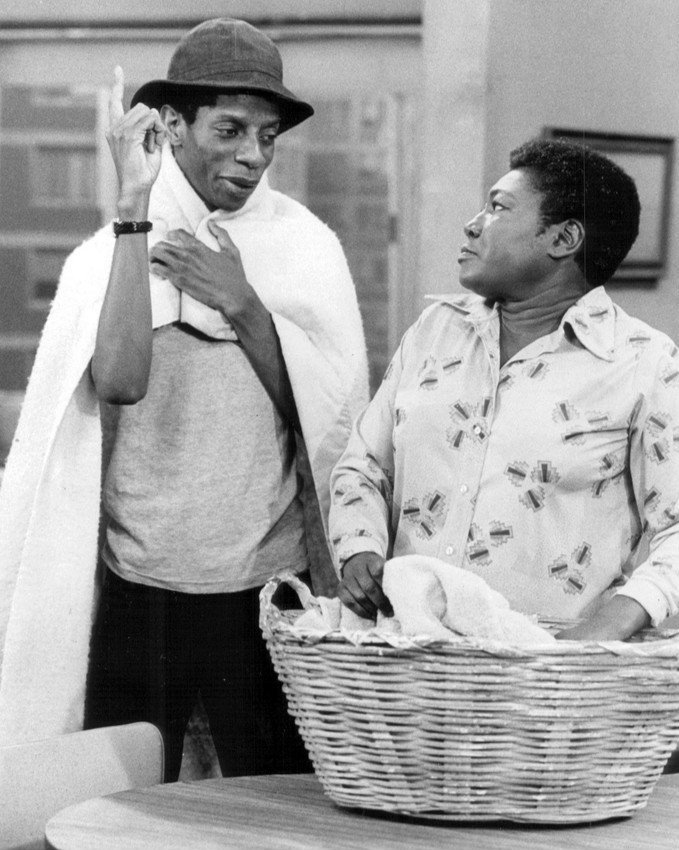 "He's 18, and he doesn't work. He can't read or write. He doesn't think. The show didn't start out to be that..." Rolle told Ebony magazine of J.J Evans in 1975.  
And continued:
"Little by little—with the help of the artist, I suppose, because they couldn't do that to me—they have made J.J. more stupid and enlarged the role. Negative images have been slipped in on us through the character of the oldest child."
Do you have a favorite episode of GOOD TIMES? Here's our list of GOOD TIMES – 10 UNFORGETTABLE EPISODES WITH ESTHER ROLLE AS FLORIDA: https://t.co/yJnpWr5HEf pic.twitter.com/qzegXkOdcn

— getTV (@gettv) May 13, 2018
AFTER "GOOD TIMES"
When ratings went down after Rolle's departure, the producers decided to comply with her demands, and she returned to the show in its sixth season, while J.J was reformed and become a more responsible character.
But despite Rolle's return, the show didn't recover from its low ratings and was canceled after its sixth season.
Rolle went on to appear on several films, including "Summer of My German Soldier," for which she earned an Emmy Award for Outstanding Supporting Actress in a Miniseries or a Movie.
"She was like my second mom. I loved her very, very much."
— Bern Nadette Stanis

Esther Rolle (1920–1998) would have been 99 today.

See her on GOOD TIMES — weeknights at 12a ET on @getTV pic.twitter.com/AvT7xpA1l5

— getTV (@gettv) November 9, 2019
She also appeared on "I Know Why the Caged Bird Sings," "Rosewood," and TV series like "The Incredible Hulk," "Flamingo Road," and "Murder, She Wrote."
In 1990, Rolle received the NAACP's Civil Rights Leadership Award for her arduous work raising the image of black people.
#EstherRolle (1920–1998) was #BornOnThisDay.

After years on stage, she became a TV star at age 51!

See her on GOOD TIMES — 11a ET on @getTV https://t.co/ZddH2A6VDc pic.twitter.com/9tm3XCKyto

— getTV (@gettv) November 8, 2019
She was married to Oscar Robinson from 1955 to 1975, and never had any children.
Rolle passed away on November 17, 1998, in Culver City, California, nine days after her 78th birthday. She had been dealing with diabetes and had been under dialysis at the time.