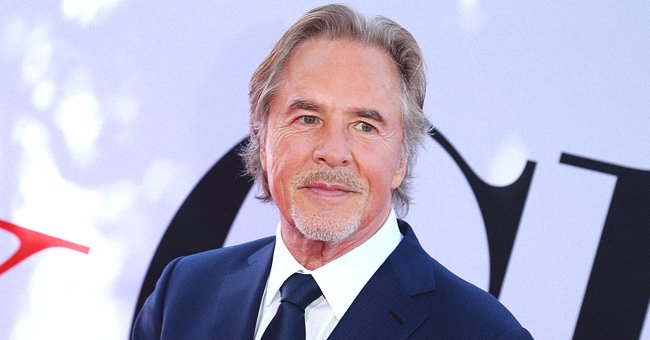 Getty images
Don Johnson from 'Miami Vice' Reveals He Had a Horrible Childhood in a Candid Interview
Don Johnson talks about the pitfalls of being too good looking and his share of hardships in life, especially in his early years.
The "Miami Vice" star, 69, has become one of the most famous people in Hollywood with a successful career. He said in an interview that he endured a hard upbringing, being questioned if his path to acting was straightforward.
"Hell no. I had a horrible childhood, horrible. I had the quinella: abuse and parents who divorced when I was 12 years old and I was the oldest. I really was unhappy and I left home at 16. And when you leave home at 16 and you don't have a plan and you have to fend for yourself and put yourself through high school… that builds a powerful character."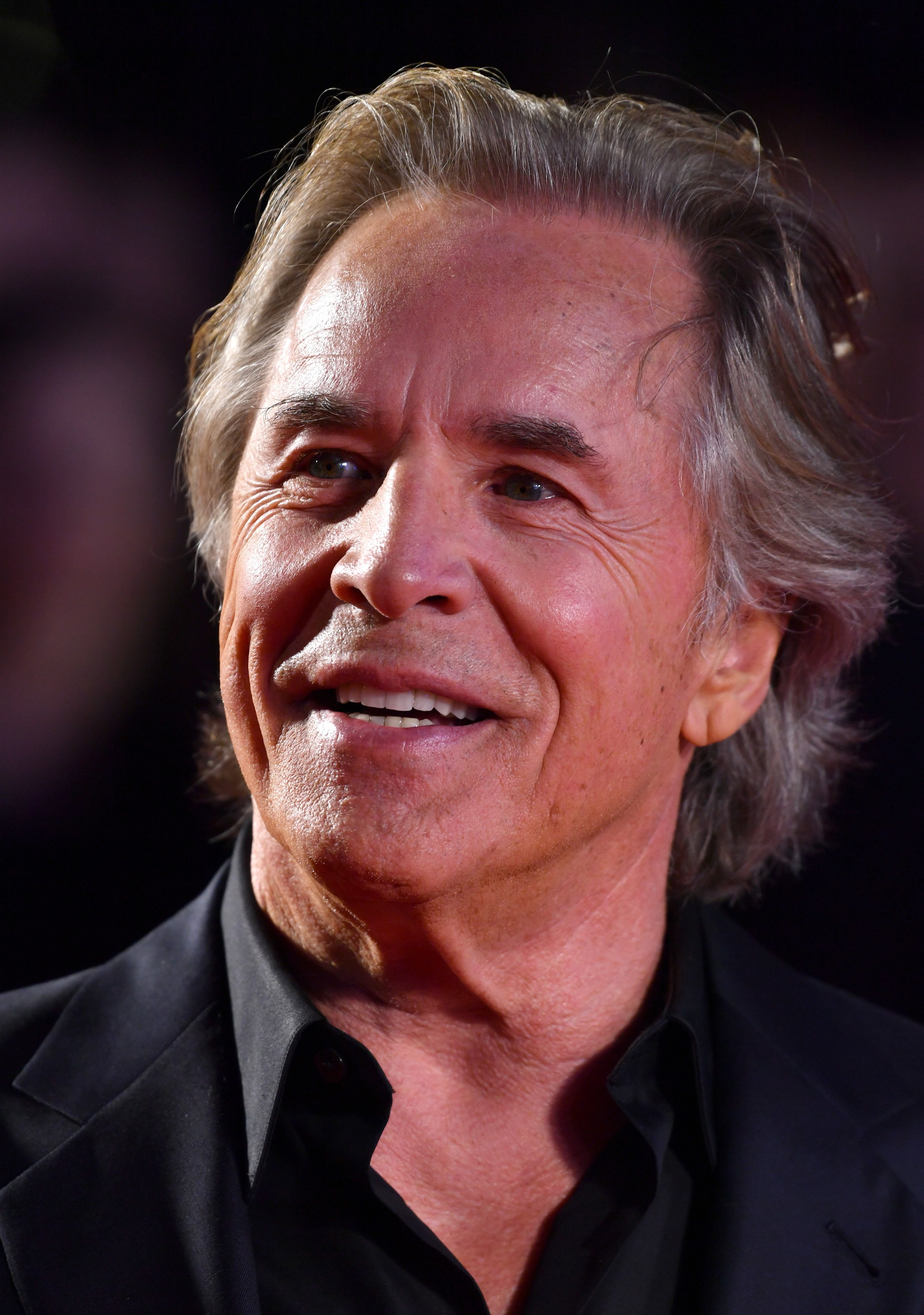 Don Johnson at the "Knives Out" European Premiere at the Odeon Luxe Leicester Square | Source:Getty Images
In the interview with "The Guardian", Johnson described that he has always felt confident about his skills in becoming an actor, even though he had to overcome some difficulties. He said:
"I had to overcome some physical attributes that, on the surface, you would think would be an asset, because I happened to be a very attractive young man. But I was sort of androgynous at a time when androgynous was not necessarily the thing."
He recalled his attractiveness as a young man to be a detriment in a lot of ways, while it has helped him a lot in many situations as well.
Initially, Johson wanted to become a professional bowler but after getting involved in school theatre programs, he began to get interested in acting.
Johnson has married five times. However, the names of his first two wives remain unrevealed.
He has studied drama at American Conservatory Theatre in San Francisco. Although he got his first major role at the age of 20, it took him a while to get renowned as a star.
He has played roles in many successful movies like "Django Unchained," and he recently appeared in "Knives Out" from Rian Johnson. Being asked about the experience of making this movie, he replied:
"[...] this was one of those joyous occasions where we actually did have fun."
In this mystery film, alongside several other talented stars, including Daniel Craig, and Chris Evans, he portrays Richard Drysdale, a man who hides some secrets.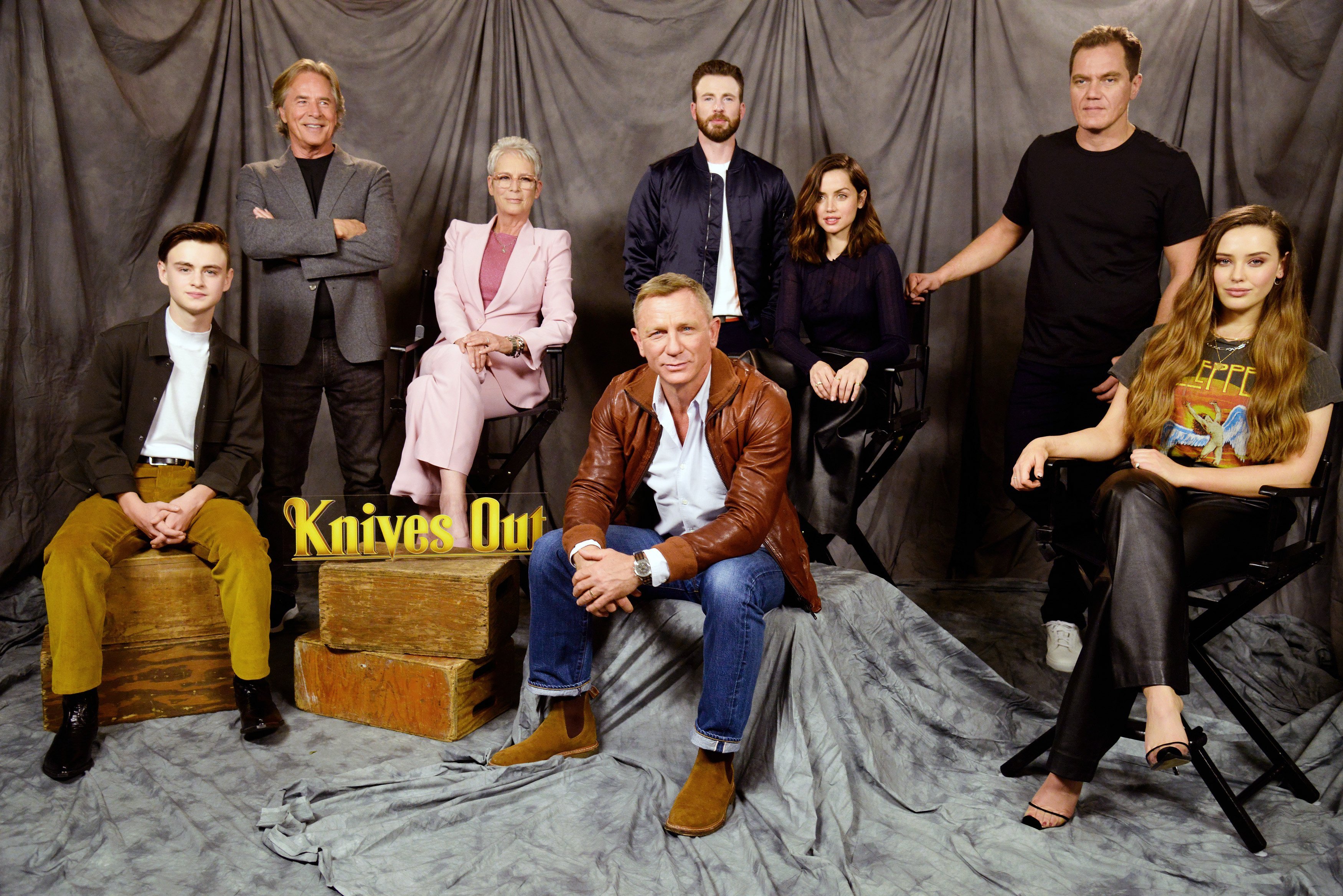 Don Johnson at the photocall for "Knives Out" at Four Seasons Hotel Los Angeles | Source: Getty Images
Johnson has married five times. However, the names of his first two wives remain unrevealed. It is only known that these marriages did not last for a long time.
He married Melanie Griffith in 1976 but ended the marriage in six months. They reconciled and wed for the second time in 1989, and their daughter Dakota Johnson was born in that year.
The father of five has made things much easier for his children including Dakota, who followed the acting route like her famous dad and mom.
He maintains a friendly relationship with Dakota's mother, which is in contrast to what he saw growing up. He thinks that is essential for making a healthy atmosphere between family members.
Please fill in your e-mail so we can share with you our top stories!