Donald Trump Jr's Ex-Wife Vanessa Is Surrounded by Her 5 Children in Photo Shared on Thanksgiving
Vanessa Trump, the ex-wife of Donald Trump Jr., celebrated Thanksgiving, surrounded by her five children. She shared a heartwarming photo of her and the kids.
Vanessa Trump made sure to spend Thanksgiving with the five children — Kai, Donald III, Tristan, Spencer, and Chloe — she shares with her ex-husband, Donald Trump Jr.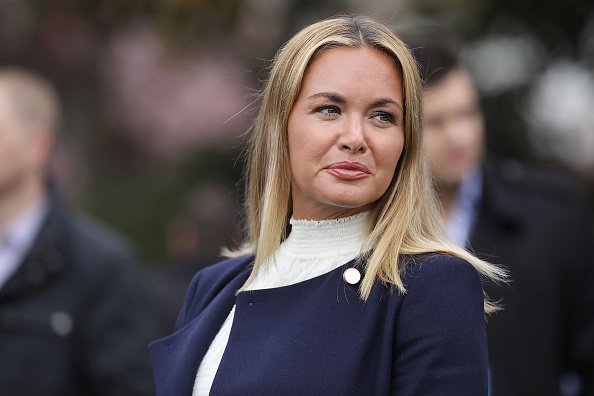 IN THE SPIRIT OF THANKSGIVING
The former actress and model shared a photo of herself and her five children on Twitter. In it, the mom-of-five, and her children sat on a pavement, in-between giant square pillars.
Vanessa's older boys knelt behind her on the right and left side, Spencer and Kai sat beside her, she had little Chloe sitting in between her lap. The post came with the words,
"Happy Thanksgiving from my family to yours."
Happy Thanksgiving from my family to yours! pic.twitter.com/c8COMfZhfz

— Vanessa Trump (@MrsVanessaTrump) November 28, 2019
The former actress, who starred in "Something Gotta Give," shares custody of her children with Donald Jr. The two met for the first time at a fashion event in 2003, where President Donald Trump introduced them. 
IT TOOK A SECOND MEETING FOR THEM TO CONNECT
The parents-of-five didn't impress each other and forgot about the meeting until they met six weeks later, and got reintroduced by a mutual friend. Vanessa and her ex-husband hit things off from there, and by 2005, they exchanged vows at the Trump family private Palm Beach club, Mar-a-Lago.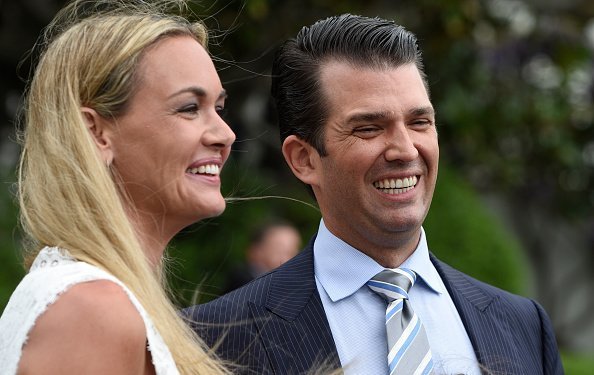 Things between the two were good until March 2018, when the Manhattan resident filed for divorce. While the divorce was pending, Donald Jr. started dating Fox News correspondent, Kimberly Guilfoyle. The public frowned at the relationship and called for the sack of the newswoman, but Vanessa spoke up for the two on Twitter. 
THEIR CHILDREN'S WELFARE, A TOP PRIORITY
The former model made it clear she and her ex respect each other's privacy, and she asked the press to focus on something different from their lives.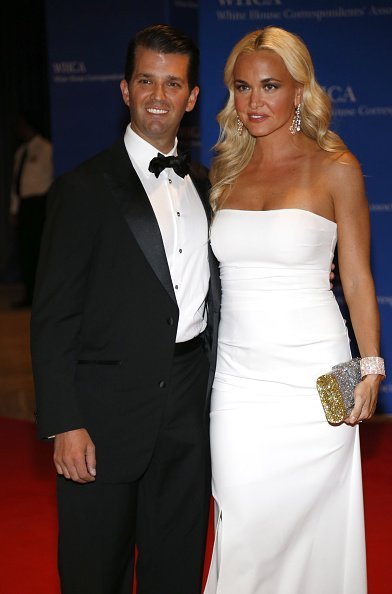 The divorce went through in December 2018, and according to The Daily Mail, the co-parents withdrew their "Contentious suit" after settling financial and custody arrangements out of court. 
The two acknowledged the dissolution of their marriage in January, making it clear that their children, is, and will always be their priority.
The lengths people will go to attack a woman simply because she's dating Don. We've been separated for over 9 months and respect each other's decisions & privacy. We'll focus on raising our great kids.Would be nice if the press did the same rather than obsess over our pvt lives! https://t.co/fa73W3gv43

— Vanessa Trump (@MrsVanessaTrump) June 14, 2018
That same month, Vanessa got photographed outside her Manhattan apartment as she took her kids to school. The former model and Donald Jr. have kept their word to put their children first, and they co-parent, excellently.