Porsha Williams from RHOA Shows off Her Shorter New Blonde Hairstyle after Thanksgiving
Porsha Williams sizzles after a makeover turns her into a blond bombshell for date night.
Porsha Williams, who usually sports long raven tresses, has decided a change is as good as a feast and just as much fun.
And speaking of fun...The legend is that blondes have more of it, and Porsha debuted a whole new look that transformed her into a sizzling honey blonde.
Porsha's new look garnered over 40,000 likes and close to a thousand comments in the first hour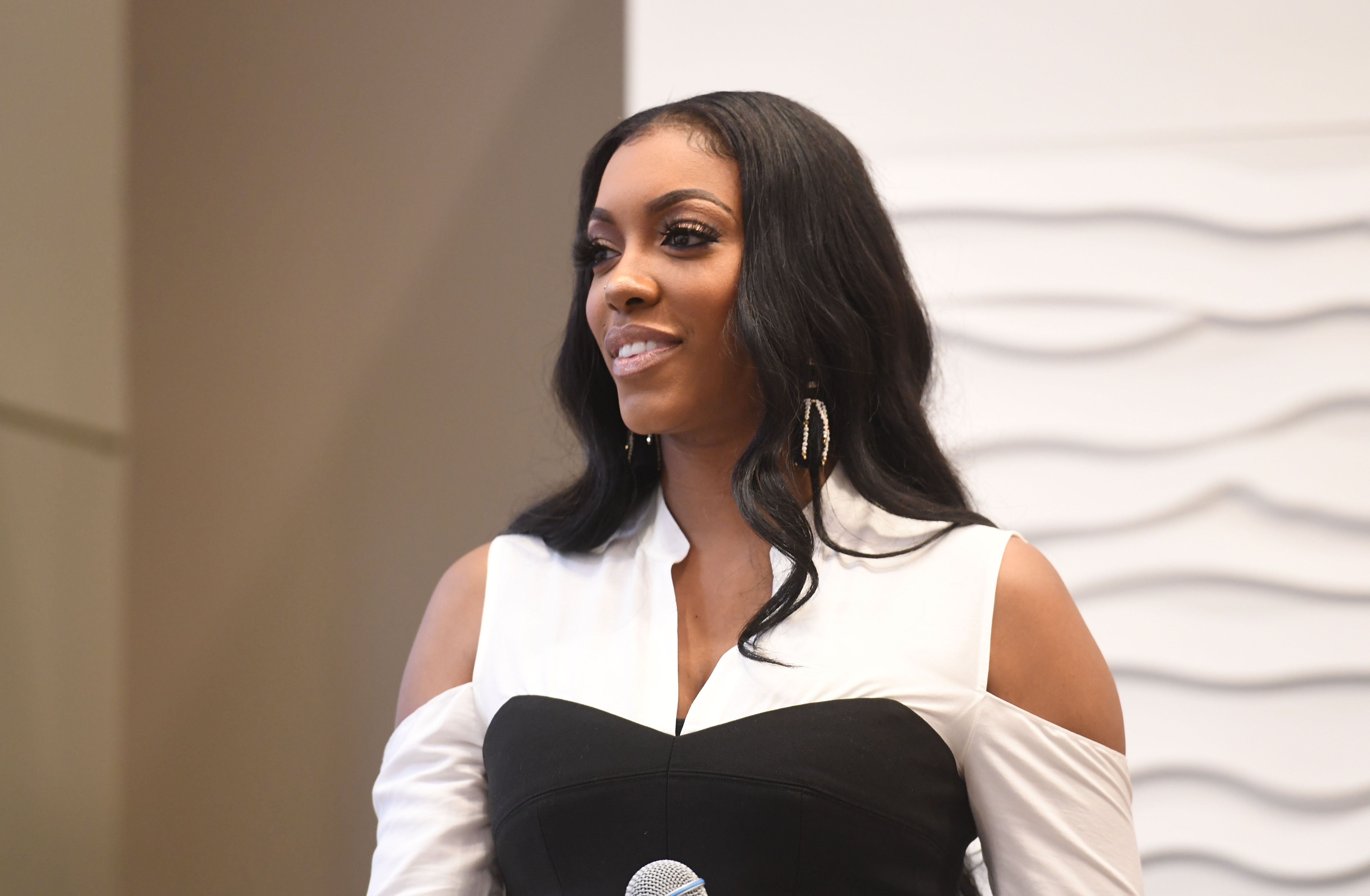 PORSHA WILLIAMS GOES BOMBSHELL BLONDE
"The Real Housewives of Atlanta" star embraced the myth, by sharing her new hairstyle with her fans with a post on Instagram.
The new mom can be seen in a flirty blonde bob that frames her face and accentuates her elegant cheekbones.
FULL GLAMOUR LOOK
To complement the blonde bombshell look, Porsha wore smoky-dark eye makeup and a lush lipgloss that turned her mouth into a symbol of temptation. She accessorized with bold hoop earrings.
DRESSED UP FOR DATE NIGHT
Porsha is wearing a sheer black top with a discreet neckline, but the transparency allows a glimpse of a provocative cleavage and a lacy push-up bra. She captioned the post:
"When he ask do blondes have more fun!❤️ What should I name this one ?? #DateNight *Ignore Pj show in background ? insert sexy R&B song lol"
FANS LOVE PORSHA WILLIAMS' NEW LOOK
Porsha's new look garnered over 40,000 likes and close to a thousand comments in the first hour, and all the comments were approving. Fan ccjimv gushed:
"Such an absolutely breathtaking stunning exquisite captivating beautiful!"
Television personality Heidi Hamilton commented on Porsha's post humorously. She said:
"Some blondes (me) are in bed by 8:30pm!"
We are quite sure that if Porsha showed up with that look for date night with Dennis McKinley she most certainly did not have an early night...
DENNIS MCKINLEY AND PORSHA WILLIAMS RECONCILE
Porsha Williams and Dennis McKinley spent yet another holiday together, their daughter Pilar Jhena's first Thanksgiving.
Porsha had called off her engagement with her daughter's father when she discovered he had been unfaithful - which Dennis had initially denied.
The first hints of a possible reconciliation came when Porsha shared an adorable post of her baby on the 4th of July, in which a background conversation suggesting a constructive discussion can be heard
Since October, Porsha has been spotted wearing her stunning engagement ring and it looks as if things are back on track.