15 Toys from Your Childhood That Might Be Worth a Lot of Money Now
There are probably just a few things in life that we get to enjoy as much as we do our childhood toys, and there is actually a lot of people who are willing to pay serious money for an item that takes them back to those times.
If you think you might have any of the following items still around, you better go check your parent's basement and attic, because you might be owning something not only of sentimental but also monetary value among specialized collectors.
AMERICAN GIRL "MOLLY" DOLL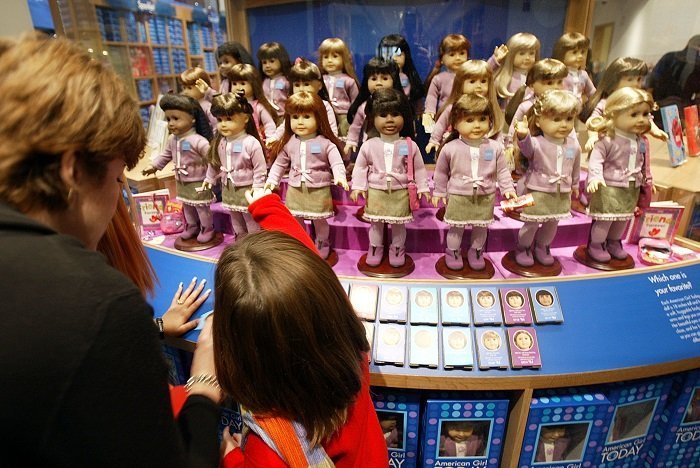 One can get a new American Girl doll for $98, but when it comes to vintage and retired early dolls like Molly, Felicity, Samantha, and Kristen, collectors have paid up $11,500 for them.
GARBAGE PAIL KIDS' CARDS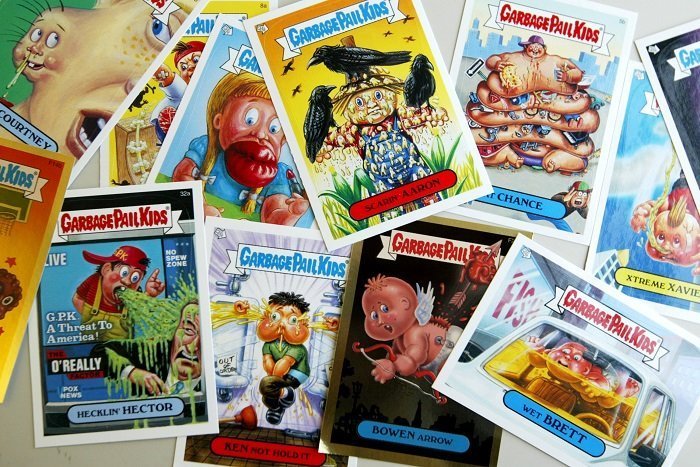 The bizarre and surreal trading cards were conceived as a mockery to the Cabbage Patch Kids dolls aimed primarily at boys, but they grew to enjoy a cult following in the Internet era. A rare GPK card can be worth as much as $4,250.
1978 LUKE SKYWALKER ACTION FIGURE
#AuctionUpdate: #StarWars This Luke Skywalker Action Figure with Double-Telescoping Saber from 1978 achieves $25k pic.twitter.com/a1pLoqO3FJ

— Sotheby's (@Sothebys) December 11, 2015
There are reportedly only 20 as-new boxed "Star Wars" Luke Skywalker figurines from 1978. In a 2015 auction ay Sotheby's, one of these figurines was sold for $25,000.  
FIRST EDITION BARBIE
The Barbie Doll started been manufactured by the American toy company Mattel in 1959, and it has since undergone several changes to better reflect women's diversity. But a first edition of the iconic toy can be worth as much as $4,000.
1982 SKELETOR ACTION FIGURE
Sometimes the evil guy is the most charismatic one, and when it comes to "Masters of the Universe," the villain Skeletor is the most popular action figure of all from the animated series. A 1982 in-box figure of He-Man's archenemy can cost as much as $1,500 today.
TEENAGE MUTANT NINJA TURTLES 1980S ACTION FIGURES
Back in the late '80s, every boy in America was obsessed with the charismatic crime fighters, first introduced as comic book characters in 1984.
So if you happen to have one of their original action figures in mint condition, you could sell them for as much as $1,300.
HAPPY MEAL TOYS
They are HERE! You can now get iconic #HappyMeal toys from the last 40 years with the limited-edition Surprise Happy Meal until December 9th! Get yours now and celebrate with us! pic.twitter.com/ROeIE8ICju

— McDonald's UAE (@McDonaldsUAE) December 3, 2019
McDonald's Happy Meal toys, first introduced in 1979, are fairly valued among toy collectors. Beyond their small size, the toys can feature all kinds of popular characters, and some full sets of them can be sold for as much as $400.
RAINBOW BRITE DOLLS
The line of dolls inspired by the animated series aired between 1984 and 1986, consisting of the title character and her loyal aids the Color Kids, has a certain value among collectors, and the dolls can reach prices of $1000.
TRANSFORMERS ACTION FIGURES
Transformers might be around once again, but that hasn't made the nostalgia surrounding the original transforming robot action figures first introduced in 1984.
If you happened to keep one of those in their original box, it can be worth as much as $2000.
PEZ DISPENSERS
The iconic candy dispenser was invented in Austria in 1927 and it was introduced in the US in the 1950s where it eventually became a cultural phenomenon. In 2013, a model from 1982 named "Astronaut B" was sold for $32,000.
ORIGINAL FURBY
The first of these furry, interactive toys were launched in 1998, becoming an instant sensation. The massive phenomenon was followed by urban legend, and 20 years later, an original boxed Furby can get as expensive as $900.
G.I. JOE ACTION FIGURES
Hasbro Announces New, More Realistic G.I. Joe Action Figures https://t.co/QyqGOt9VBi pic.twitter.com/D7Acn7MMgf

— Duffel Blog (@DuffelBlog) February 2, 2016
The term action figure was originally coined for the Hasbro toy introduced in 1964 and the original G.I. Joe figures are not only a legend with a huge cult following, but they are also considered valuable, with some in-box ones worth over $4,700.
ORIGINAL MONOPOLY GAME
Vintage versions of the 1933-created world-famous board game have sold for as much as $3,000. Of course, that is nothing compared to the $146,500 paid in a 2011 Sotheby's auction for the original hand-drawn version of the game.
HOT WHEELS
Vintage Hot Wheels collectors get together every year to celebrate, exhibit, and hunt for rarities that some enthusiasts can pay small fortunes for. The 1969 early prototype of a Volkswagen Beach Bomb was sold for $125,000 in 2011.
BOBBA FETT ACTION FIGURE
Understandably, the "Star Wars" saga original hero Luke Skywalker would make one of the most desired toys among collectors.
But any fan of the saga knows that minor villain Boba Fett grew to become one of the most popular characters from the franchise. Today, an original in-box action figure of this fan-favorite bounty hunter can cost as much as $32,000.