Kenny Rogers Shared Video from Thanksgiving Day with His Family and Friends
Legendary country singer Kenny Rogers enjoyed quality time with friends and family over Thanksgiving. At 81-years old, he is still going strong and recording new music.
On November 29, Kenny announced the availability of the deluxe edition of his gospel album, "The Love of God" on all platforms. But he also made sure fans know it contains his first-ever recording with The Oak Ridge Boys, titled "The Gospel Truth."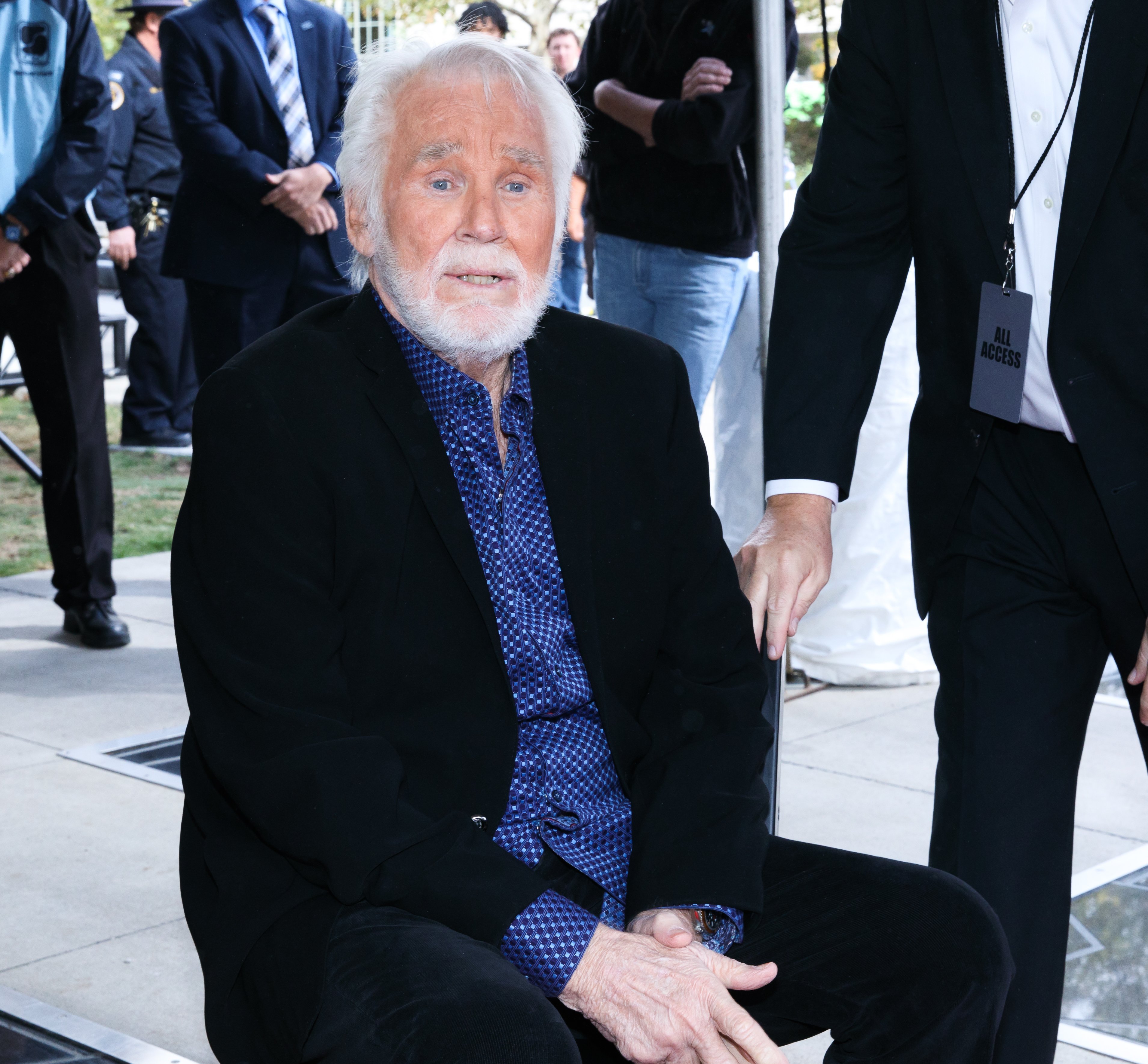 "He plans on sticking around through the years to come."
But with a busy year in the rear-view, the 81-year-old kicked off holiday festivities by catching up with his family and friends over Thanksgiving.
GETTING INTO HOLIDAY FESTIVITIES
"Wishing you a Thanksgiving full of special times worth remembering! This day is a wonderful reminder we have so much to be grateful for. I'm thankful for my amazing family and friends (you!) #happythanksgivng  #givingthanks  #gratitude," Kenny captioned a short video clip with his wife, Wanda.
With a trick up his sleeve, Kenny starts off the video by wishing everyone a happy Thanksgiving before letting on that he is "not alone." The camera is then lifted to reveal the full room of happy faces behind the country singer. And in one voice, they all bellow, "Happy Thanksgiving!"
A YEAR OF RUMORS
Only a few months ago, Kenny had to issue an official statement after the press got carried away when he landed in the hospital. In May, Kenny received treatment for dehydration at a Georgia hospital, but rumor had it that the singer was dying.
To clear up the "wild misinformation," the statement assured that Kenny would remain in the hospital for physical therapy after his treatment to get his strength back.
"He appreciates the concern and well wishes he has received from his fans and can assure everyone he plans on sticking around through the years to come," the statement concluded.
RECENT HEALTH ISSUES
In April 2018, Kenny had to cancel the rest of his last ever tour, "The Gambler's Last Deal," due to health reasons. A rep for Kenny referred to the cause as "a series of health challenges" in a statement to ABC News, and doctors advised him to cancel all his career obligations until the end of the year.
The tour's name is a nod to Kenny's first hit, "The Gambler," which he released in 1979, and the initial tour dates had Kenny set to perform through August 2018.
Even though Kenny officially retired in 2015, he couldn't stop before finishing his last world tour to say a proper farewell to his fans who have supported him through the decades, as Kenny said in a statement:
"I've thoroughly enjoyed this opportunity to say farewell to the fans over the course of the past two years. I could never properly thank them for the encouragement and support they've given me throughout my career and the happiness I've experienced as a result of that."
SWEET MEMORIES
In August, Kenny Rogers shared his sentimental side when his twin sons, Justin and Jordan, celebrated their birthday. In a few pictures shared by the legendary singer, the twins are still tots.
In one snap, Kenny looks content as the twins giddily run into his arms; in another, it appears to be a challenge in getting the tots' attention on the camera. But they always manage to make their parents' life "a little sweeter."