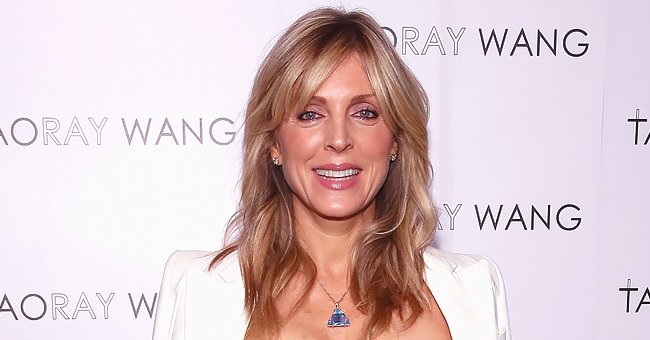 Getty Images
Donald Trump's Ex-Wife Marla Maples Shared Thanksgiving Photo with Their Only Daughter Tiffany
Marla Maples, the second wife of Donald Trump, was in a festive mood as she shared a picture of her Thanksgiving celebration with her only daughter, Tiffany Trump.
President Donald Trump's ex-wife, Marla Maples, and their daughter, Tiffany Trump, got together for Thanksgiving in Alabama. The mother-daughter duo looked amazing as they posed for a picture near a fireplace.
This mom & daughter are so grateful for friends and family and the light of each new day. Thank you to all those who give such love and support… May we all do our best to walk in gratitude," Marla wrote alongside the snapshot that she shared with her fans on Instagram.
FANS THINK MARLA AND TIFFANY LOOK ALIKE
While many wished Marla and her family a happy Thanksgiving, some of the eagle-eyed fans mentioned that Marla looked as young as her daughter Tiffany in the picture.
Other fans showered them with love and good wishes. Many of them also praised Marla for raising a daughter who is beautiful inside out.

A fan's comment on Marla Maples' post. | Source: Instagram/itsmarlamaples

A fan's comment on Marla Maples' post. | Source: Instagram/itsmarlamaples

A fan's comment on Marla Maples' post. | Source: Instagram/itsmarlamaples
THANKSGIVING WITH TIFFANY'S BOYFRIEND
As "Daily Mail" reported, Marla and Tiffany spent Thanksgiving together with Michael Boulos, Tiffany's boyfriend, in Alabama.
According to the source, Marla and Tiffany appeared to have shared a holiday meal with Carmen Anderson, the owner of the Center for Skin Care and Wellness, and Tara Sutphen, a hypnotherapist and psychic channel.
TIFFANY'S LOW-KEY LIFE
While her half-siblings, Ivanka, Eric, and Donald Jr., frequently make headlines and appear on TV screens, Tiffany has mostly stayed out of the limelight. She was raised by her Marla as a "single mom" across the country from her father Donald.
Despite her relatively private upbringing, Tiffany is a natural when it comes to public speaking and has had a fair share of popular friends. Growing up, she went to school nearby to that of Kendall Jenner's. Her mother Marla was friends with Kris Jenner.
MARLA SHIELDED HER DAUGHTER FROM FAME
Marla moved Tiffany out of New York when she was young to get out of the limelight. She wanted her daughter to grow up and find her own identity instead of staying in the shadows of her parents' name.
"She wanted me to have a chance to have a normal childhood. As normal as possible. I think that she did well in that," she said in an interview with "PEOPLE."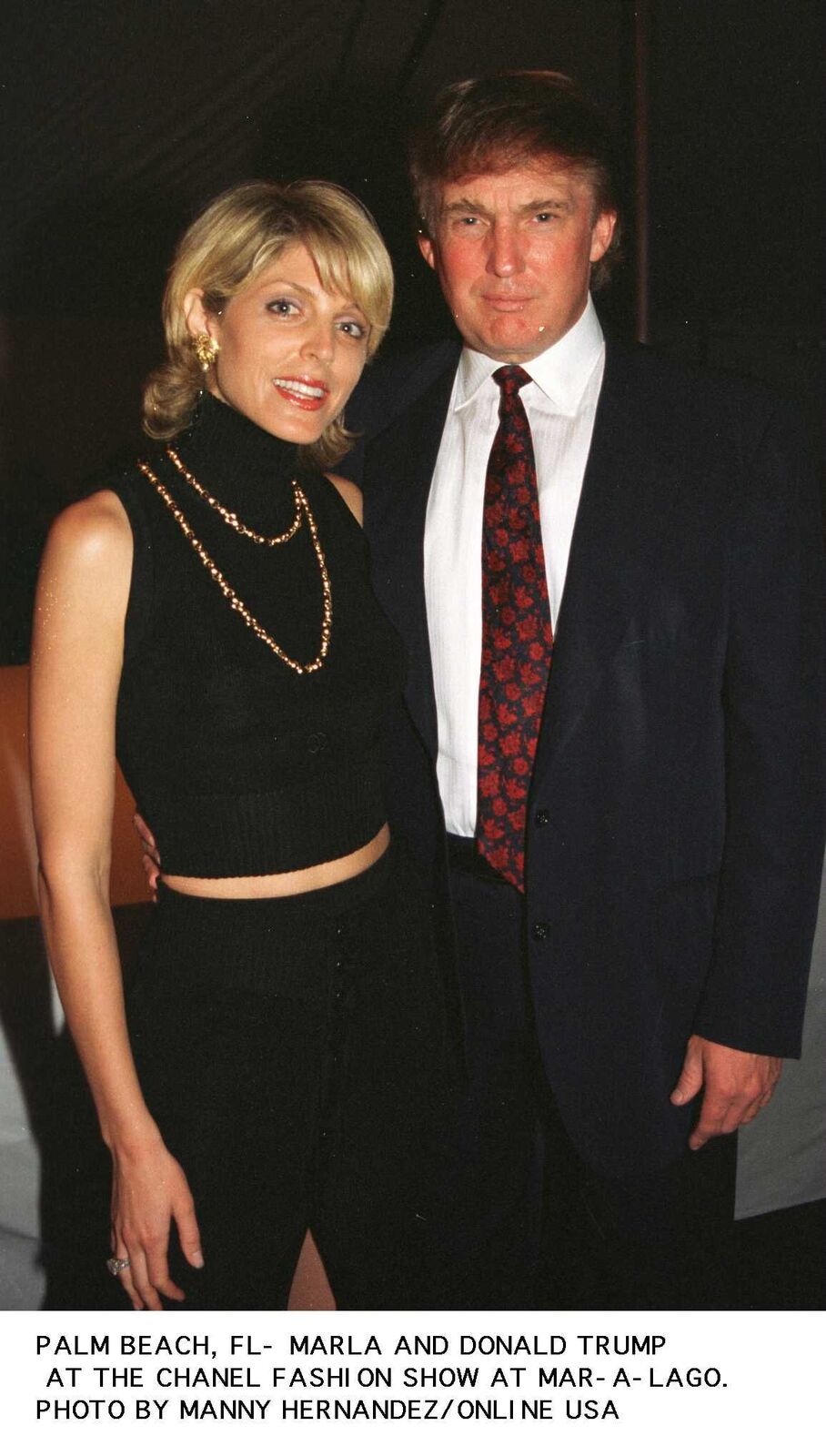 Marla Maples and Donal Trump at the Chanel show in Mar-La-Go. | Source: Getty Images
TIFFANY'S BRIEF MUSIC CAREER
Back in 2011 when Tiffany was 17 years old, she released her first single "Like a Bird." Back then, she wanted to be a pop star but kept education on the top of her priority list.
The track could not win over people's hearts, but according to Tiffany, it wasn't a serious pursuit anyway and more of a hobby.
Please fill in your e-mail so we can share with you our top stories!