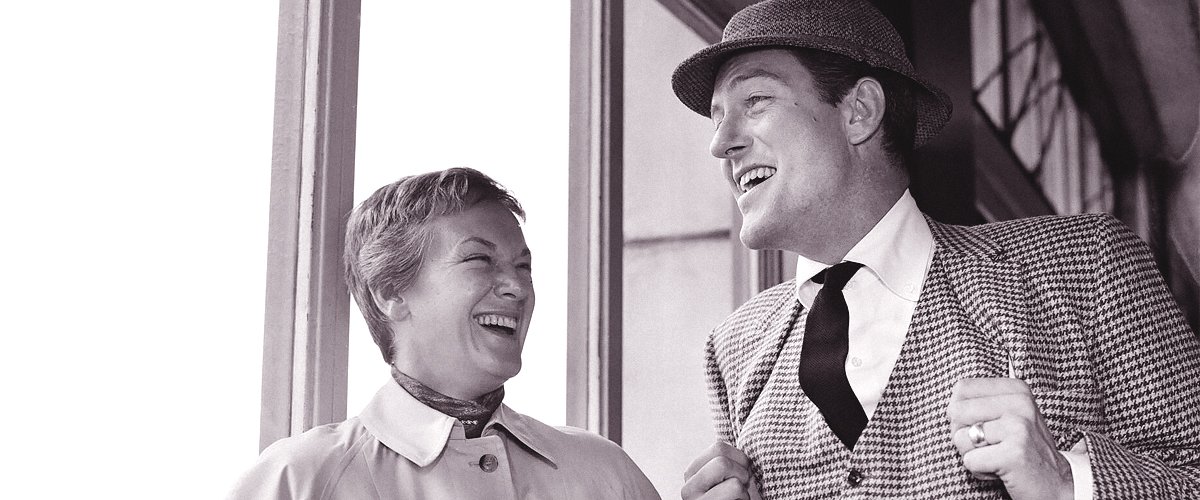 Getty Images
Margie Willett: Everything about Dick Van Dyke's First Wife Who Was Married to Him for 36 Years
Margie Willet is Dick Van Dyke's wife of six years, whom he officially divorced in 1984. Although she was a private person before and during their marriage, there are some known facts about her.
Dick Van Dyke built his career in Hollywood as an actor and comedian, famously known for his series, "The Dick Van Vyke Show."
He also appeared in some of the most famous films, including "Marry Poppins," "Dick Tracy," "Chitty, Chitty, Bang, Bang," and "Night at the Museum," for which he has won Emmy Awards.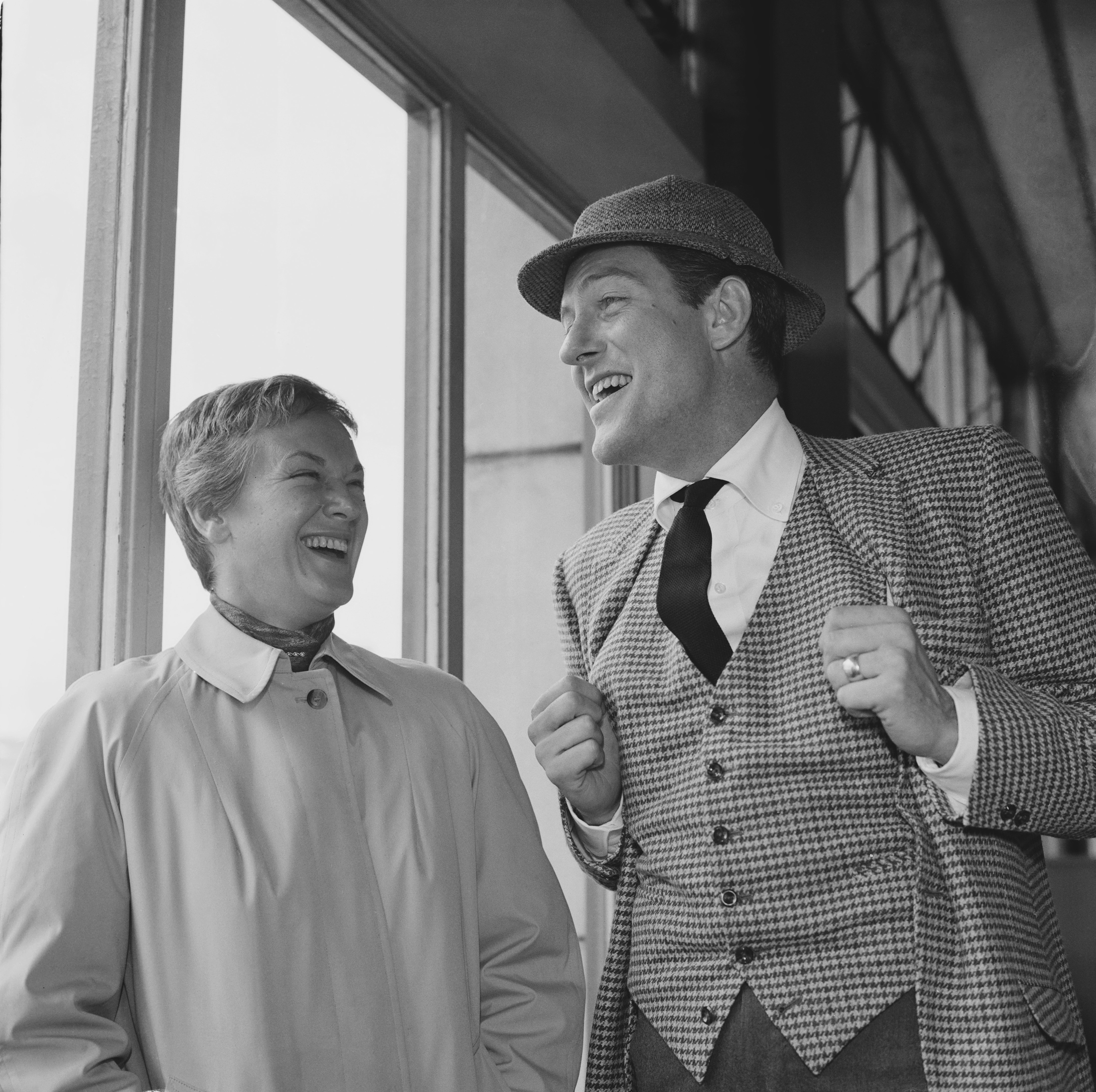 Dick Van Dyke and Margie Willett in Southampton, UK, on April 15, 1964 | Source: Getty Images
Behind the scenes, Van Dyke is a loving father to his four children, whom he shares with his first wife, Margie Willet. Here's more about her.
WHO WAS MARGIE WILLETT, DICK VAN DYKE'S FIRST WIFE?
Margie was a very private person even before marrying Dick, so the details of her life are relatively scarce. She was born in Illinois in 1927 and married the famous actor in February 1948.
Willet, who came from Van Dyke's hometown in Danville, Illinois, knew the actor for several years before they started dating in 1945. At that time, Willet left her then-boyfriend to pursue a romantic relationship with Van Dyke. He said:
"All through high school, she had dated a boy who was on both the football and wrestling teams [...]. After she ditched him for me, he wanted to kill me."
The duo tied the knot on the ABC show "Bride and Groom," where over 1,000 couples got married throughout the show's timeline, in front of 15 million listeners. The show paid for the couple's honeymoon in exchange for their on-air wedding.
When they tied the knot, Dick Van Dyke was not the famous and successful actor and TV personality we know, so the couple had a hard time making ends meet when their relationship started. Although Margie had an artistic side, she did not like show business. She was mistaken for Van Dyke's sister or mom several times.
"Once when I appeared on a magazine cover, Margie snapped up six copies, and the cashier asked if she was my mother," the comedian shared.
Despite their financial difficulties and that Margie miscarried twins, the couple had four children: Christian, Barry, Stacy, and Carrie Beth Van Dyke. Once Dick became a celebrity, he incorporated his children and some grandchildren into his TV projects, including "Diagnosis Murder."
WHY DID MARGIE WILLET AND DICK VAN DYKE DIVORCE?
Their relationship, unfortunately, was destined to fail. In "Keep Moving," one of the books that Dick wrote, he addressed some aspects of his experience cheating on Margie.
In 1972, the actor checked into a hospital to receive alcoholism treatment. Shortly after that, unfortunately, Margie spent some time at the same hospital for addiction to prescription drugs.
Once she was released, Dick Van Dyke's wife started spending more time on the family's ranch in the desert. During that period, the actor and his agent's secretary, Michelle Triola, began their affair. In "Keep Moving," he wrote:
"[Michelle] was easy to talk to, she understood me. At the time, Michelle was suing actor Lee Marvin, with whom she had a six-year relationship. I was drawn into a relationship. I was involved with a woman other than my wife. It was unbelievable. I was writhing in guilt."
Unfortunately, Dick's first wife passed away in 2008 after being diagnosed with pancreatic cancer only one year before. She was 81 years old. Margie Willett's death deeply affected the actor.
Although Dick and Michelle Triola had been in a relationship for a few years already, it wasn't until 1976 that he told Margie about it. They decided to part ways but didn't divorce until 1984.
As per Dick and Michelle's relationship, they stayed together until October 30, 2009, when she passed away due to lung cancer at their Malibu, California, home. She was 76 years old.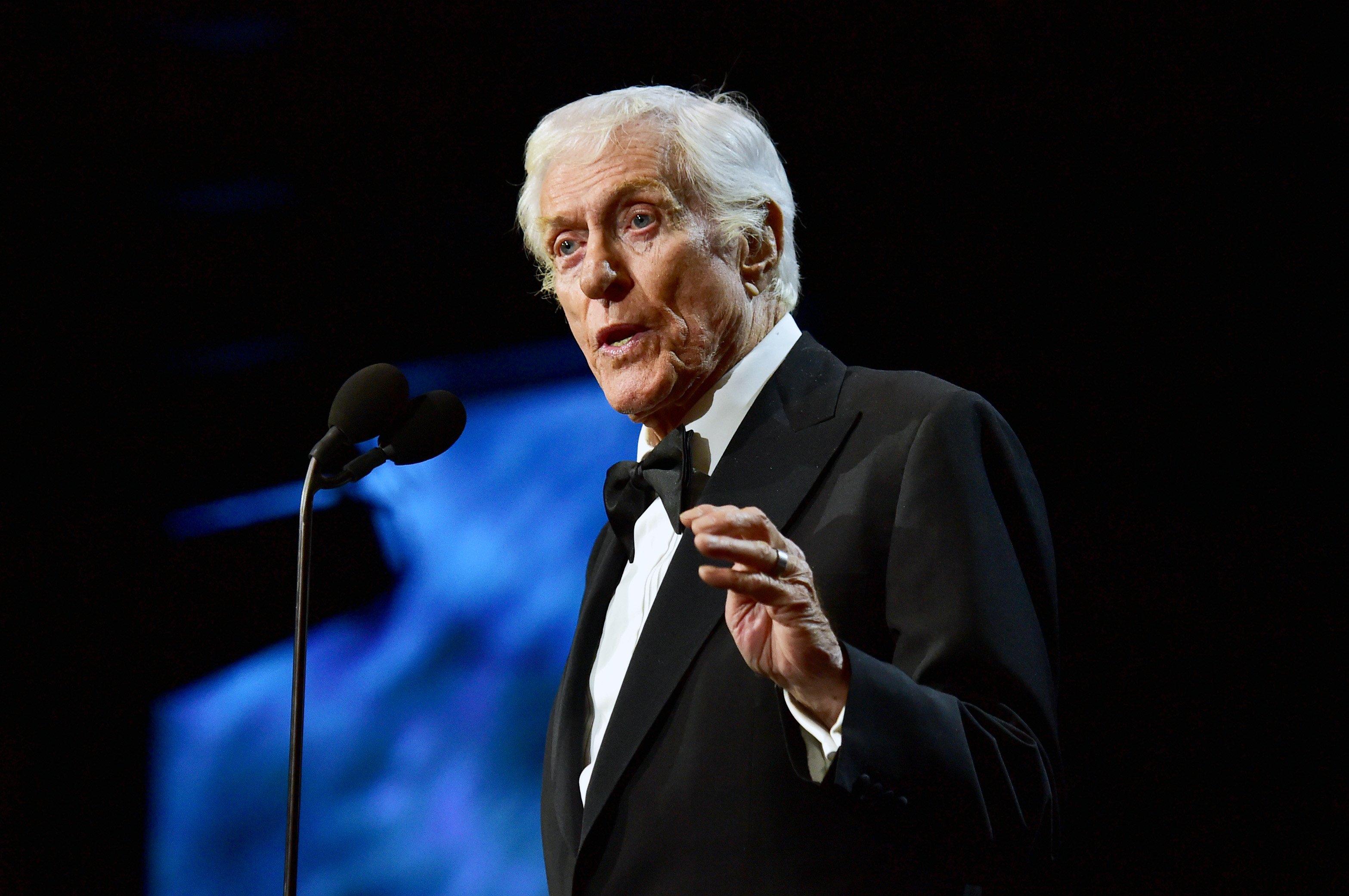 Dick Van Dyke on October 27, 2017, in Beverly Hills, California | Source: Getty Images
WHAT HAPPENED TO DICK VAN DYKE'S FIRST WIFE?
When Dick and Margie got divorced, news about her was rare as she kept living her life away from the spotlight. It is unknown whether or not she dated again, but she likely decided to stay single.
Unfortunately, Dick's first wife passed away in 2008 after being diagnosed with pancreatic cancer only one year before. She was 81 years old. Margie Willett's death deeply affected the actor. During an interview Dick had with the Guardian, he admitted to losing a part of himself with her passing.
To make matters worse, Michelle Triola died only one year later. At that moment, Dick realized that he had never been without a partner "looking out" for him.
Nowadays, the actor is married to Arlene Silver, a make-up artist who is 46 years younger than him. Dick Van Dyke's age apparently has never been a problem in their relationship as they tied the knot in 2012 and are still together.
Please fill in your e-mail so we can share with you our top stories!