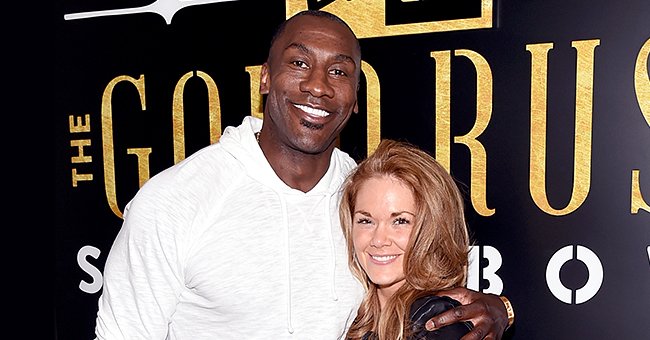 Getty Images
Life of Shannon Sharpe's Ex-Girlfriend Katy Kellner after Their Breakup
American fitness trainer Katy Kellner is best described as athlete Shannon Sharpe's ex-girlfriend. With their separation, it is essential to note that there is more to Kellner than meets the eye.
Shannon Sharpe and Katy Kellner's relationship lasted for about five years before it went awry with the shocking news of Kellner getting pregnant by another man.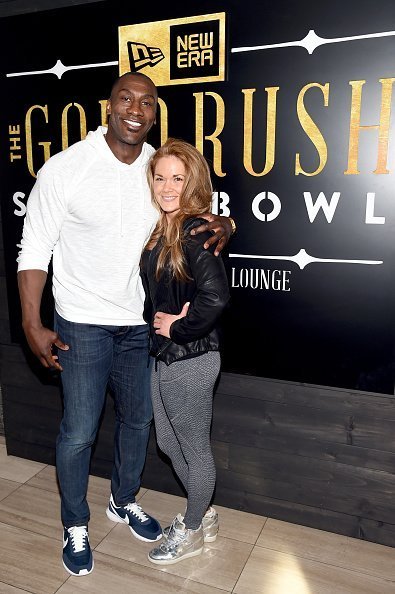 Shannon Sharpe and Katy Kellner attend the New Era Style Lounge at The Battery on February 4, 2016 | Photo: Getty Images
The former couple has since moved on with their respective lives, but Kellner remains a mystery. Here are a few known facts about the gorgeous fitness enthusiast.
KATY KELLNER EARLY YEARS
Katy Kellner was born in 1981 to a loving family in Atlanta. She had a normal childhood since she and her family were not recognized as public figures. Even after finding fame through her relationship with Sharpe, she has managed to lead a life of privacy.
The little known about her educational background is that she was a student at Elmhurst College, where she studied Arts and earned a degree in the field. Kellner then went on to Troy University for her Masters' degree in Instructional Technology.
KATY KELLNER IS A DEVOTED FITNESS TRAINER
Believe it or not, Katy Kellner, who boasts of buff and yet beautiful physique, started her career as a teacher. She reportedly lasted in the education sector for ten years before she kicked off her fitness career. That has proven to be the right choice; Katy Kellner is aged 38, but she has already found success and fulfillment being a fitness coach.
From Katy Kellner's widely popular Instagram page, it is not hard to see that she takes ultimate joy in her chosen career path. That explains the great success she has found, after all, it is commonly said that it is easier to find success doing what you love best.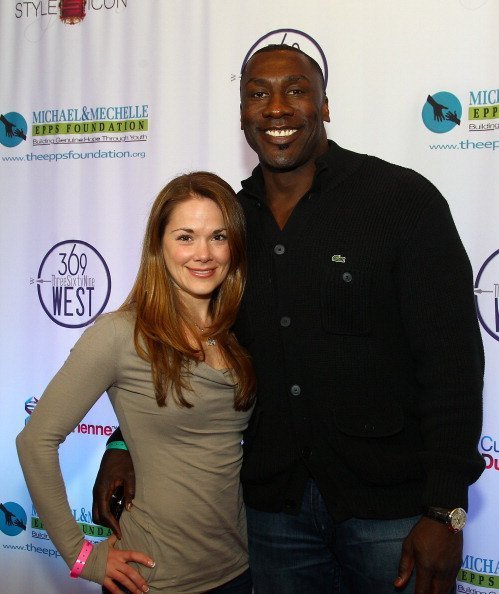 Shannon Sharpe and Katy Kellner at Market Tower on February 3, 2012 | Photo: Getty Images
HOW KATY KELLNER FIRST MET SHARPE
Although Kellner has admittedly earned her success, what made her a public figure was her relationship with former NFL star, Shannon Sharpe.
Kellner and Sharpe's joint interest in fitness is what brought them together. The couple's first encounter came around 2013, and it was all thanks to working out.
At the time they were in a relationship, Kellner shared that working out together brought them together and continued to have a positive effect on their relationship.
"Working out is a passion for Shannon and me. In fact, our romance began in a gym!"
The couple got engaged in 2016, but unfortunately, that didn't last long, and the couple secretly parted ways. Although Sharpe once sparked rumors when he openly "thirsts" after model Nicole Murphy, the exact reasons for his split from Kellner are considered a mystery.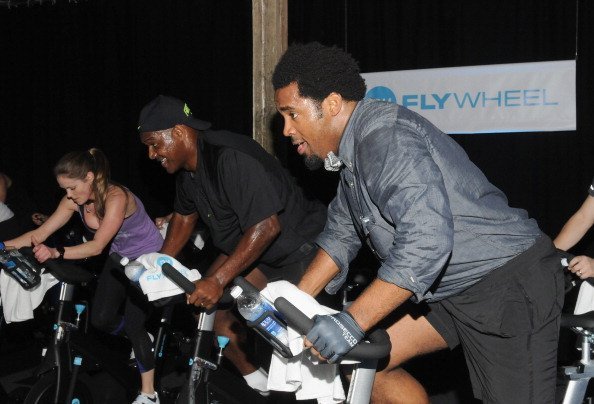 Katy Kellner, former NFL players Derrick Brooks and Dhani Jones attend The Flywheel Challenge at the NFL House hosted by Shannon Sharpe on February 1, 2013 | Photo: Getty Images
WHO IS KATY KELLNER'S NEW MAN?
Kellner and Sharpe's split became public knowledge when the youthful beauty took to Instagram to share a picture of herself cradling a baby bump.
Unknowingly, netizens took to the comments to congratulate her and Sharpe thinking it was the football star's child. This caused Kellner to make her Instagram private, and later findings showed that the father of the baby is a man who runs the Thousand Oaks gym with her.
The name of Katy Kellner's new lover is Marlon Byrd, and although the true beginnings of their relationship is unknown, there is no disputing the fact that they are happy together.
Together with their son, Hayden, who was born in December 2018, the couple has made a family they couldn't be more proud of. Going by Byrd's numerous displays on Instagram, his small family means everything to him, and that is most admirable.
Did you know Kellner had a new lover before now? If you enjoyed reading, remember to share it with your friends!
Please fill in your e-mail so we can share with you our top stories!