Dc Fontana Who Was a Writer on Original 'Star Trek' Series Dies at the Age of 80
Legendary writer Dorothy Catherine Fontana who brought several episodes of "Star Trek" to life, passed away peacefully following a short illness.
StarTrek.com confirmed that D.C. Fontana died on the evening of December 2, and the family requested that any show of support be directed to the American Film Insititute, the Humane Society, and Best Friends Animal Society in the form of donations in her name.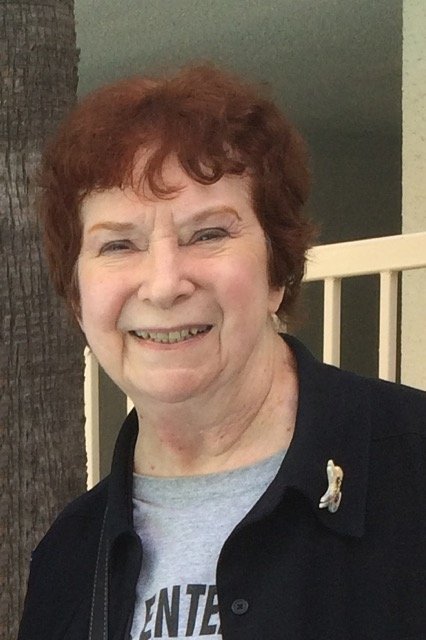 AN ACCOMPLISHED WRITER
Dorothy will always be remembered for the impact she had on key elements of "Star Trek." She provided the background on Mr. Spock's upbringing by a human mother and a Vulcan father. Much of the Vulcan culture comes from Dorothy's pen, and she wrote on a total of 11 episodes of the original series that aired from 1966 until 1969.
A male-dominated profession at the time, Dorothy reportedly wanted her screen credits to be gender fluid, so she decided to mask hers by only using D.C. Fontana. When the original series ended, Dorothy went on to work as an associate producer and writer on the animated version, which aired during the 1970s.
One of the greatest writers to ever mold the world of #StarTrek has passed away -- D.C. Fontana.

By focusing on emotions and heart, she helped to fine-tune one of the greatest TV characters of time - Mr. Spock.
Cheers to Dorothy's grand career and stories. #RIP pic.twitter.com/FGSRFiZWFm

— Jason Inman (@Jawiin) December 3, 2019
DOROTHY'S NOTABLE PROJECTS
But the accolades don't stop there. Dorothy continued writing for "Deep Space Nine" and "The Next Generation," while an episode titled "Encounter at Farpoint" she co-wrote on received a Hugo Award nomination.
During the 1970s, Dorothy also worked on other hit television shows, including "Dallas," "Logan's Run," "The Waltons," "Bonanza," and "Kung Fu."
Saddened to learn of the passing of Dorothy "D.C." Fontana, one of the seminal writer-producers of STAR TREK on TV. Her work shaped much of what we now take for granted about Trek — Vulcans in particular. #RIP Dorothy. May your work and memory live on as a blessing. pic.twitter.com/BKSJE8hhkx

— David Mack (@DavidAlanMack) December 3, 2019
Most recently, she worked at the American Film Institute as a senior lecturer, and she is survived by her husband, the cinematographer Dennis Skotak.
WHEN DOROTHY STARTED WRITING
The multi-award-winning writer blazed the trail for other female writers since her start in the trade at the age of eleven. Dorothy never attended writing classes; she simply wrote because she "had stories to tell." 
D.C. Fontana, one of the founding writers for Star Trek, has died at age 80 https://t.co/O0tc5rETIg

— Morgan Fairchild (@morgfair) December 4, 2019
She loved reading long before her exploration of writing. Dorothy started writing novels at first, horror stories, but she gave up on the genre after a while. The writing continued, and so did Dorothy's focus on her education.
A business major in college, Dorothy earned an Associate in Arts degree as an Executive Secretarial major. After graduation, Dorothy landed a job working for the president of Screen Gems at the time, Ralph Cohn. And the rest, as they say, is trailblazing history.
"STAR TREK" LOST ANOTHER ONE OF THEIR OWN
In September, Aron Eisenberg passed away at the age of 50. He starred in "Star Trek: Deep Space Nine" and "Straight Up," and his wife, Malissa Longo shared the sad news only hours after she let fans know that her husband is fighting for his life in the hospital.
Practically newlyweds, Aron and Malissa, tied the knot in December last year, and she didn't specify the cause of his death. Aron is survived by Malissa and his two children, Nicholas and Christopher.