Ciara and Russell Wilson's Daughter Sienna Waves around Pom-Poms to Cheer on Her Dad at Seattle Seahawks Game
Baby Sienna, daughter of Ciara and her athlete husband, Russell Wilson, has garnered attention after a video of her cheering her papa on at the games surfaced online. 
Ciara shared a short video of the two-year-old on Monday. In the video, the youngster and her mother danced to cheer on daddy Wilson, who was playing at the recently-held Seahawks game.
The caption of the post reads: "Go, Daddy Go Daddy Go!! @DangeRussWilson #Seahawks #MNF."Although the identity of the person taking the video is unknown, little Sienna looked on with interest as she jumped and shook a green pom-pom excitedly.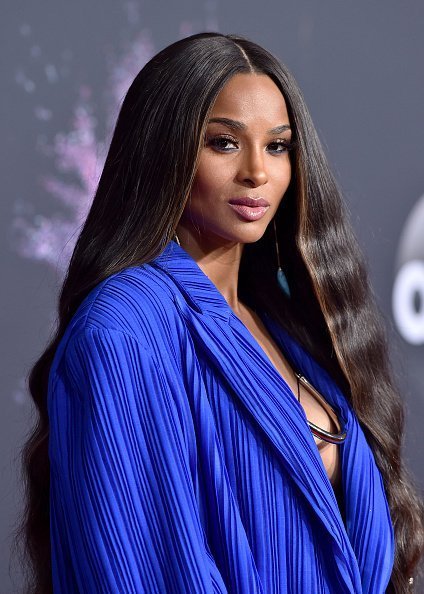 The toddler was adorned in a black leather pullover and had her hair pulled up into a neat bun. Behind the little beauty, her famous mother was also dressed in warm clothing to keep warm. 
The entertainer's ensemble included a jacket and a bright green pair of sports shoes that matched the color of the pom-poms, which she held onto and shook to encourage her baby daughter.
Unlike her daughter, she had her hair covered by a beanie and was the proud mother as she smiled and jiggled behind Sienna. 
Fans of the "Level Up" singer took to the comments section to leave compliments and messages of admiration for Ciara and, most importantly, baby Sienna. One such fan, @dj_fivesix, commented:
"Looking just like her daddy Proud like her mother Awesome GO HAWKS!!! So Proud Of My Team Seahawks All Day!!!"
Sienna is the only biological child born to Ciara and her husband of three years. From the videos, it can be seen that she is the perfect mix of the couple and, even more importantly, is the model daughter. 
Russell is also known to dote over his kids and share the most memorable moments spent with them with his fans on his Instagram page.
Wilson is undoubtedly one lucky man to have the mother-daughter duo come to cheer him on at the fore. Excitedly, Ciara shared the video while they were still at the games.
It is not a first for Ciara, who especially loves to dote on Sienna and her oldest child, son Future Jr., who is the product of her previous relationship with rapper Future. 
Unlike some celebrities are known to do, Ciara and Wilson always keep their Instagram followers entertained with updates about their family, and Fans love them for it. 
In the short time that the award-winning star shared the video of little Sienna, it had already amassed well over a million views as well as over a thousand comments. 
Russell is also known to dote over his kids and share the most memorable moments spent with them with his fans on his Instagram page.
The parents try to keep up with their kids and from the look of things, they are doing such an admirable job.