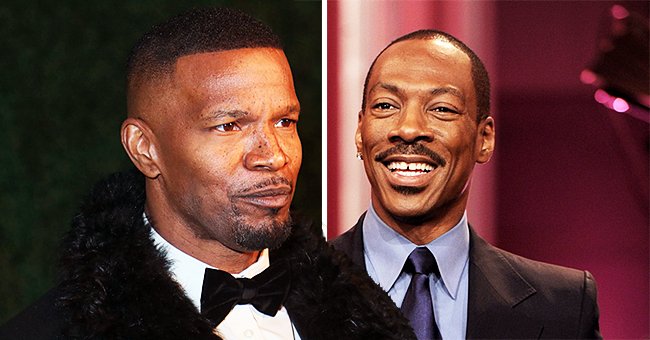 Getty Images.
Jamie Foxx Shares Advice He Gave to Eddie Murphy as He Plans His Return to Stand-Up Comedy
This year's Actor Roundtable had some of the industry's leading drama and comedy actors gather for a conversation about the nuances of their trade. A conversation during which Jamie Foxx elaborated on the "natural" and imperfect things that make something funny.
Robert De Niro, Adam Driver, Jamie Foxx, Tom Hanks, Shia LaBeouf, and Adam Sandler participated in this year's Roundtable talk. With several comedians in the room, the conversation soon turned to the art of comedy and the "ingredients" that sets one apart from the other.
THE INGREDIENTS TO BEING FUNNY
Jamie Foxx, who currently has several new films in various stages of pre- and post-production, calls comedy a "natural thing." While everyone agreed, Robert De Niro pointed out that there are different kinds of comedy.
"I don't know if you understand this with comedians, but we can never look good."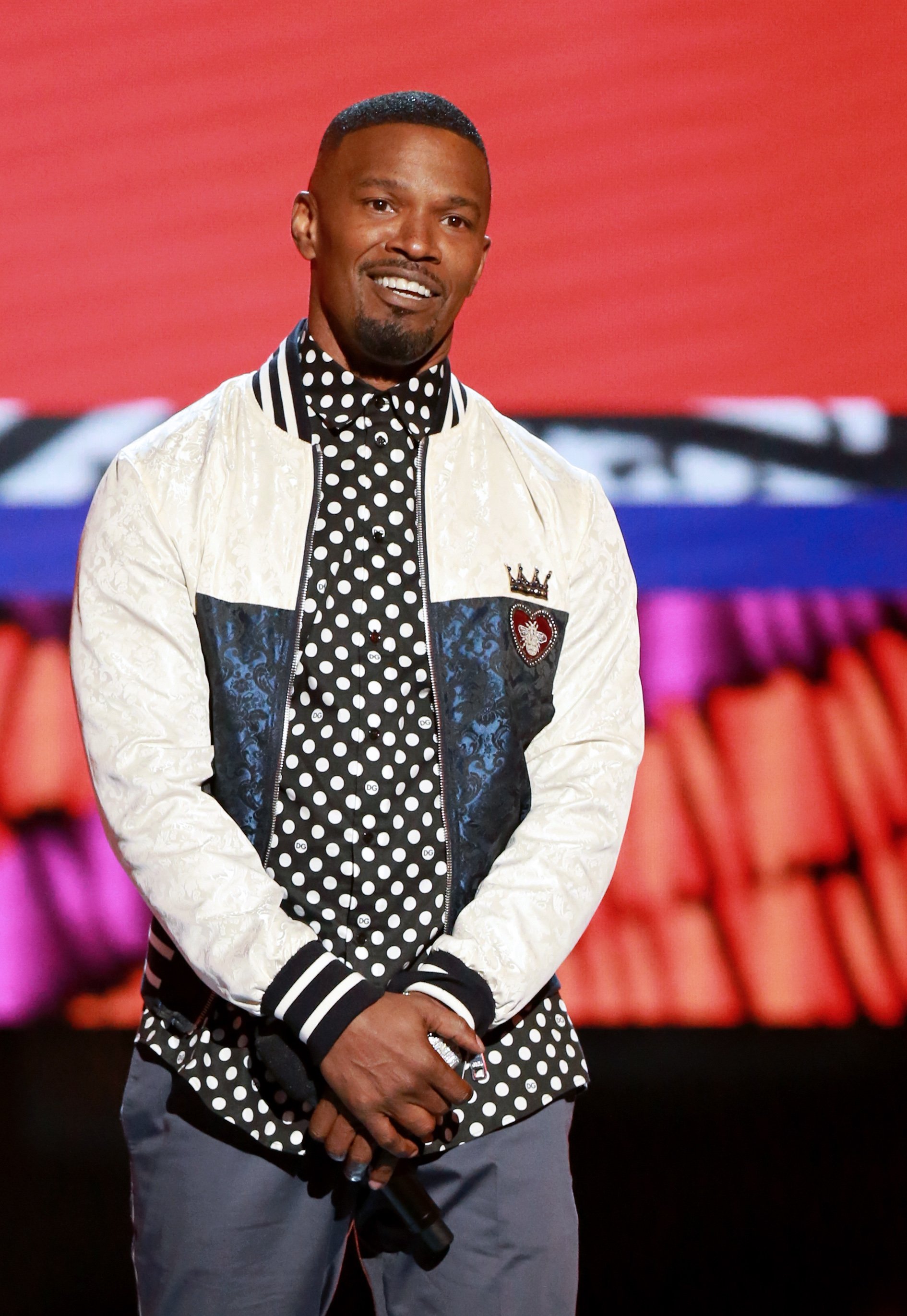 amie Foxx speaks onstage at the 2018 BET Awards at Microsoft Theater on June 24, 2018, in Los Angeles, California. | Source: Getty Images.
Indeed, funny men like Billy Crystal, Adam Sandler, and Eddie Murphy all bring unique and innate qualities that make them humorous. But Jamie added that being naturally comedic is only part of the recipe to success. Imperfection forms an integral part of the process.
JAMIE FOXX'S FUNNY PHILOSOPHY
Jamie has things at his house that doesn't work, on purpose. A bathroom faucet that sprays water all over the place, and a kitchen carpet that's seen better days. But he doesn't want to fix it; if he does, Jamie feels that he won't be funny anymore.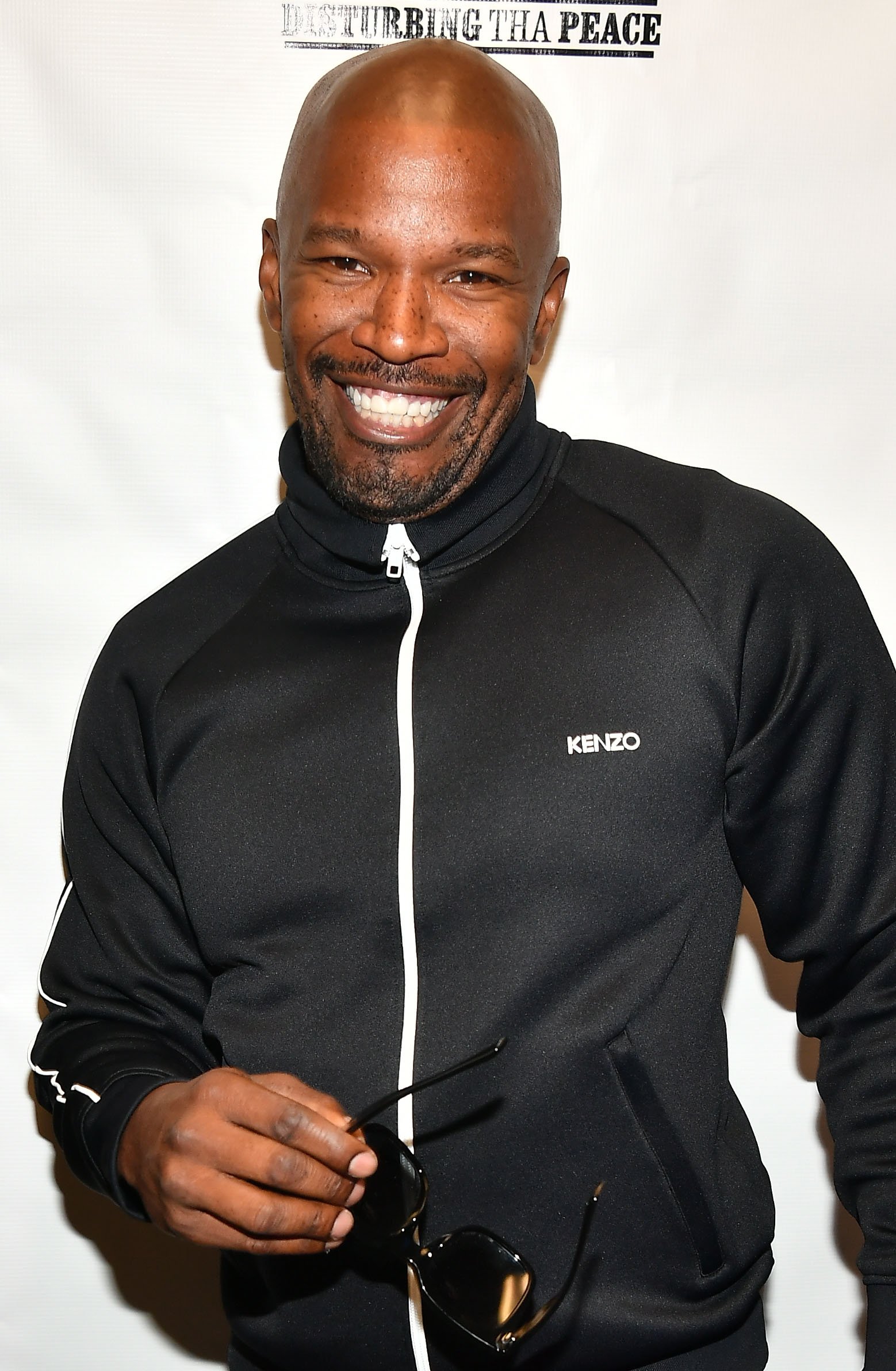 Jamie Foxx attends 2018 LudaDay Celebrity Basketball Game at Morehouse College - Forbes Arena on September 2, 2018, in Atlanta, Georgia. | Source: Getty Images.
With a busy acting career, Jamie also learned to stay on course despite criticism that comes his way. When he auditioned for "Any Given Sunday," Oliver Stone told Jamie he's "horrible" before asking him to leave.
Having learned from that "toughness," Jamie spoke about the other challenges he is faced with as a comedian.
"It only becomes difficult once you reach that top comedic level. Now people are expecting the world," Jamie elaborated. "I was at Eddie's house; he's talking about getting back into stand-up. And I don't know if you understand this with comedians, but we can never look good. If I start looking too good, I'm not as funny."
JAMIE'S ADVICE TO EDDIE
As Eddie Murphy shared his desire to return to the comedy stage, Jamie told him that the first thing he needed to do, is to fix his house. While the comment left Eddie somewhat baffled, Jamie soon explained that his home is "too perfect" with all the scented candles and things, for him to be imperfectly funny.
Jamie Foxx is a big fan of Eddie Murphy since his childhood days, and the actor made his dream come true when he opened the Academy of Motion Picture Arts and Sciences' Governors Awards in October.
He cleverly coaxed Eddie Murphy onto the stage so he could meet him, and once the legendary comedian joined him, Jamie couldn't help but snap a quick selfie with Eddie after gushing about being his biggest fan.
JAMIE'S HEADLINING LOVE LIFE
Relatedly, Jamie Foxx recently made the news for his split from actress Katie Holmes and his string of female companions that followed so far.
Katie and Jamie reportedly started their relationship in 2013, but at Oscar's after-party earlier this year, Jamie said he is a single man.
In August, Jamie was spotted with the model Sela Vave, but he since reportedly moved on to the comedian Natalie Friedman. The couple recently appeared together at a party in New York, but as with all his relationships, Jamie is yet to comment on his love life.
Please fill in your e-mail so we can share with you our top stories!