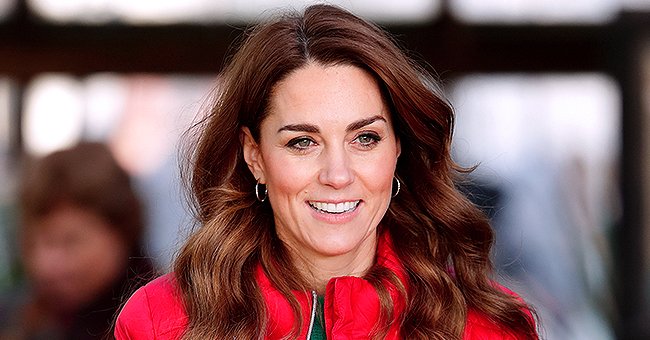 GettyImages
Queen Elizabeth II Hands over Patronage of Family Action Charity to Kate Middleton after 65 Years
Kate Middleton is stepping up. The Duchess of Cambridge took up the Queen's patronage duties at Family Action, putting an end to the Her Majesty's 65-year partnership with the charity.
Kate Middleton is one dutiful royal, and part of her duty this holiday season is taking up a patronage position with the charity, Family Action, in place of Queen Elizabeth II.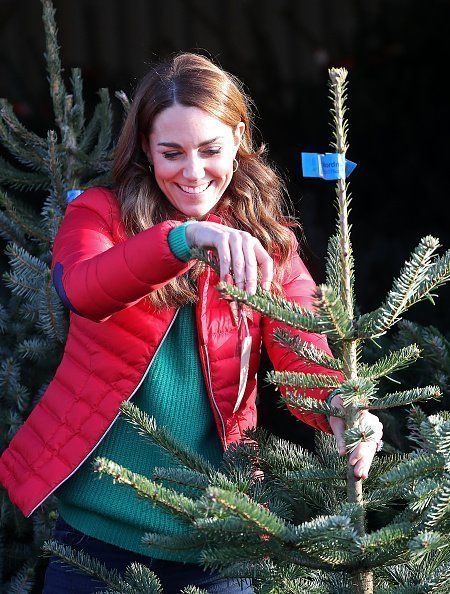 Catherine, Duchess of Cambridge joins families and children who are supported by the charity Family Action at Peterley Manor Farm on December 04, 2019 | Photo: Getty Images
KATE LOOKED COMFORTABLE AND AT EASE
For Middleton's first official duty, she joined the charity at Peterley Manor Farm in the countryside of Great Missenden, Buckinghamshire, northeast of London.
The Duchess shopped for Christmas trees for families and children to take back to their classrooms at Peterborough.
"To mark her new patronage of @family_action, the Duchess of Cambridge visited a Christmas tree farm in Buckinghamshire to join families who are supported by the charity."
The Duchess came dressed in holiday colors. She looked beautiful in a red puffer jacket, green sweater, socks of the same color, and boots.
The mom-of-three looked comfortable and at ease, and joined the children at the "Elves Enchanted Forest" to help in creating holiday decorations, and eco-friendly reindeer food.
A source close to the Royal told People that the well-loved Duchess is finding her voice, and gaining more confidence.
MIDDLETON IS PREPARING FOR THE FUTURE
The announcement for Middleton's patronage at the charity came on Wednesday. The charity was created in 1869 to help families going through challenges.
Although these families are offered financial aid, they are also advised on mental health issues, emotional wellbeing, domestic and substance abuse.
Kate Middleton has been taking on more duties in preparation for her role as future Queen. She recently joined Her Majesty and other senior members of the Royal family to entertain world leaders at Buckingham Palace.
The reception was to mark the 70th anniversary of NATO, and Middleton held her own, even though her husband, Prince William, was absent.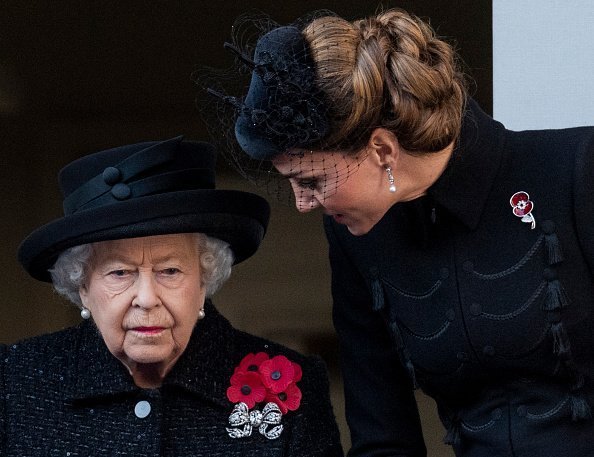 Queen Elizabeth II and Catherine at The Cenotaph on November 10, 2019 | Photo: Getty Images
MIDDLETON IS FINDING HER VOICE
A source close to the Royal told People that the well-loved Duchess is finding her voice, and gaining more confidence. The two come from fulfilling her passion and purpose through her charity works and being a mother to her children.
Middleton's growing confidence has also gotten Queen Elizabeth's attention. In November, a royal source said the monarch is a fan of her grandson's wife's "unflappable attitude" and cool and calm approach to life.
Please fill in your e-mail so we can share with you our top stories!