Melania Trump Wears Houndstooth Coat as She Meets with Children at the Salvation Army Clapton Center in London
The First Lady of the United States showed off her dashing figure in a patterned coat worn for her recent visit to "spread holiday cheer" at The Salvation Army Center in London. 
In new photos shared via her official Instagram, @flotus, Melania Trump looked gorgeous and classy as usual, wearing a long black and white coat to visit the local children on Wednesday.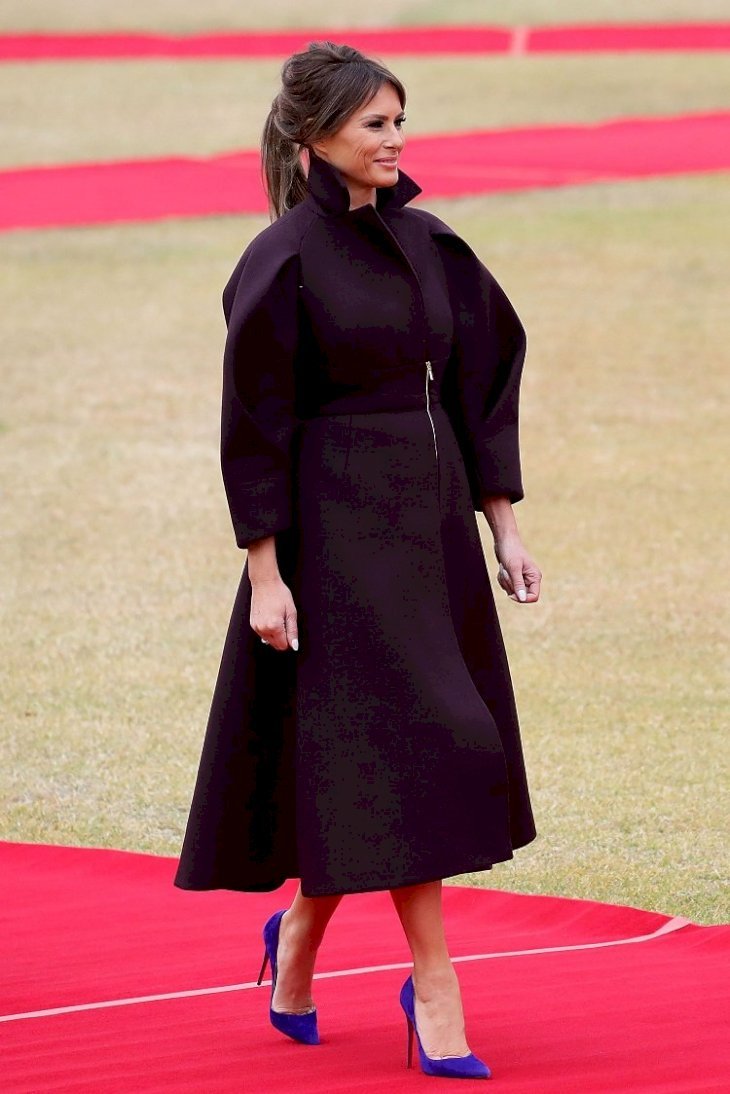 MELANIA SPREADS THE HOLIDAY SPIRIT BY GIVING
Netizens were quick to react to the new look on social media. The adorable post which consists of five images was captioned, 
"Spreading holiday cheer in London this morning at The Salvation Army Clapton Center. It was great meeting with local children to wrap gifts and make wreaths, which will be donated to those in need. #BeBest."
All the photos feature Melania, who is a mother of one herself, sharing sweet moments with the little children. 
MELANIA DONNED IN A CLASSIC HOUNDSTOOTH COAT
For the special visit, she paired her classic Houndstooth coat with a black knitted dress underneath and kept her feet covered with a pair of black pumps. 
Most recently, Melania was the subject of envy when she stepped out with her husband to attend a Buckingham Palace reception
The beautiful coat was well fitted on the first lady who looked every bit graceful as she gleefully went about her business for the day.
THE CHILDREN HAD A BLAST WITH THE FIRST LADY 
What is, however, most remarkable about the photos is the joy evident in the children's faces as they interacted closely with Melania. Touched by the beautiful scenes, Melania's followers were full of praise for her. 
Melania looked no less happy to be with the young crowd, and she could be seen making Christmas decorations with some of them. In one of the photos, the former model can be seen beaming with joy.
Melania handed members of the children's choir, who had performed a heartwarming rendition of Mariah Casey's "All I Want For Christmas Is You," gifts with her signature motto, "Be Best" boldly written on them. 
NETIZENS' REACTION TO THE NEW PICTURES 
Netizens especially took to the comments section to express awe and appreciation for the First Lady's kind heart. 
One such Instagram user, @cococreamt wrote: "First Lady spreading so much joy. The children's eyes are lit up in excitement. "Be Best" is so encouraging for the children."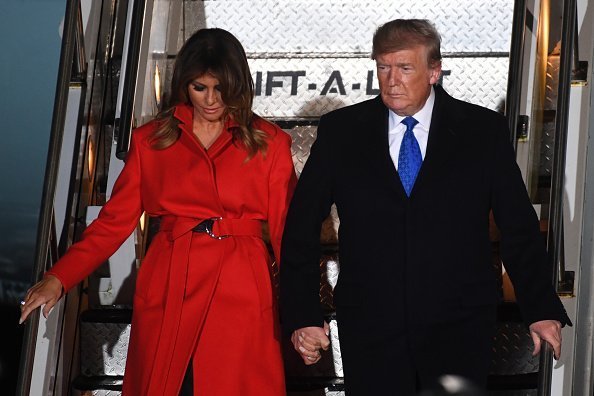 While another, @cowgirlcookn, especially in awe of Melania's chic ensemble wrote: "How are you so elegant all the time? Teach me your ways."
When it comes to fashion, Melania is, admittedly, one savvy woman. She always seems to have just the perfect ensemble for every occasion, and although she may not exactly look like it, she does keep up with the trends!
Most recently, Melania was the subject of envy when she stepped out with her husband to attend a Buckingham Palace reception on Tuesday for NATO leaders and their spouses.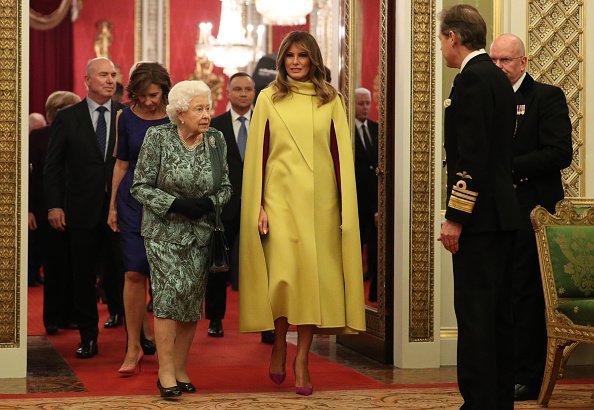 At the reception, Melania garnered attention wearing an outlandish yellow Valentino cape over a violet long-sleeved dress, a perfect match for her pointed-toe Christian Louboutin pumps.
While some may have found the look a bit strange, there is no arguing that it made a statement like Melania may have aimed for.