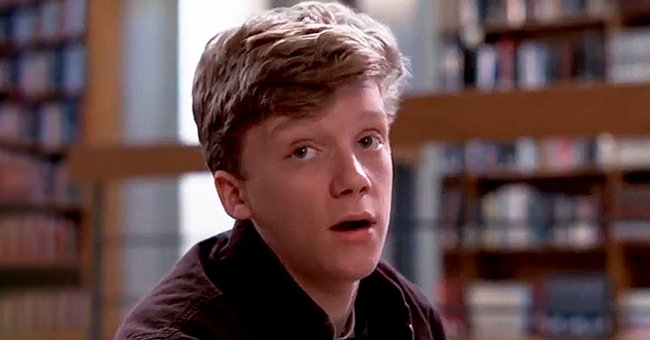 youtube.com/nickiseditsx
Anthony Michael Hall from 'The Breakfast Club' Looks Handsome at 51 Decades after the Movie Was Released
In the middle of enjoying the release of his latest movie, Anthony Hall jokes about his appearance, which goes unnoticed by his many fans who are focused on admiring his looks.
Anthony Hall of "The Breakfast Club" shared a rare selfie and poked fun his sun burned skin. In the caption he warns his fans about the weather saying:
"Have a great day, everybody.?Get some sun on your face. But please, don't forget to wear sunblock. Don't do what I did-and forget to use it and turn into a tomato ??‍?face . Like the day I took this selfie. "
It appears not many fans got the joke or took notice of his sun damaged skin, instead his they couldn't stop focusing on how handsome he looks. On commenter gushes:
"Anthony, you look handsome. Still got it darlin!! The strange thing is that I'm killing time before going and my daughter is watching Sixteen Candles - classic."
Giving his signature side grin, Hall looks very different from when he was a child actor starring alongside, Molly Ringwald in "Sixteen Candles."
Having grown out of the skinny nerd look, Hall has cut off his blond mop, and buffed up a lot since the peak of his career in the 1980's and 1990's.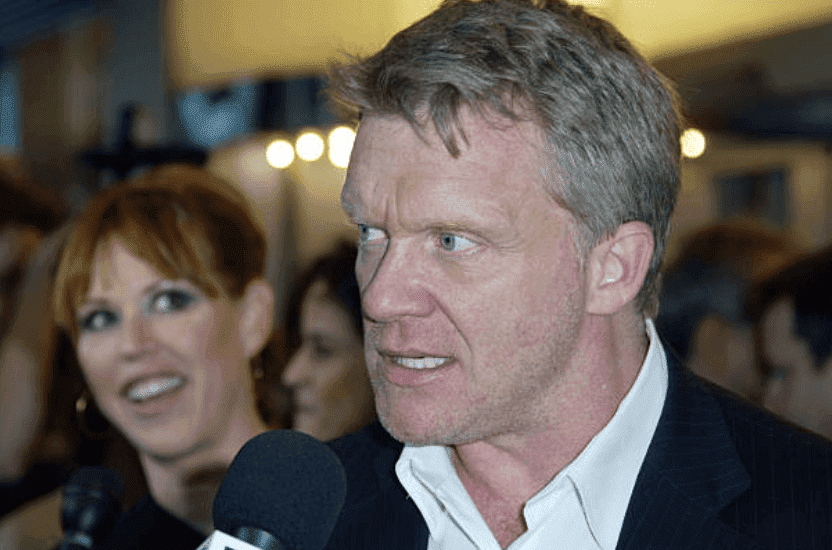 Anthony Hall speaks to the press during an appearnce at the Film Society of Lincoln Center's celebration of John Hughes, on September 20, 2010, New York City | Source: John W. Ferguson/Getty Images.
However, his appearance doesn't deter too many of his fans who still find themselves reminiscing over some of the movies he is most famous for, such as "National Lampoon's Vacation" and "Edward Scissorhands." Another fan says:
"Great pic! I'm a big fan! I'm 50 years old and remember every single one of your movies!! Fab!"
Hall, who started off his career appearing in commercials is not only an actor but he has is also a director and producer.
Starring in the lead-role for the comedy "Hail Caesar," he made his directorial debut with the movie. It is reported the he has served as a producer on two other movies.
Taking a step away from his many comedic roles, for his latest movie role he is starring with Jamie Lee Curtis in the hit franchise, "Halloween."
Hall's career appears to be on the rise after facing serious jail time for physically attacking his neighbor in 2016.
Please fill in your e-mail so we can share with you our top stories!